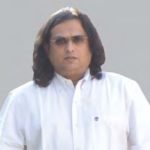 Sumeet Bhatt
Director, NexTenders (India) Pvt. Ltd.
"Our e-Procurement solutions have reduced the tender cycle time significantly"
Elaborate upon the benefits that is accruing to the various government departments through your e-Procurement solutions? Which are the states where you are providing such services?

Our e-Procurement solutions have reduced the tender cycle time significantly. It has increased the competition among the bidders which in turn has resulted in savings for the state and central government's public exchequer. For instance, a few of the tenders of the  Water Resources Department of the of Chhattisgarh which were processed by using the  e-Tendering System saved INR 27.43 crores for processing of tenders of estimated value of INR  105.81 crores. There has been an increase in the process of effi ciency and increase in the  budget and number of works to be executed. Our e-Tendering System in Chhattisgarh Rural  Roads Development Agency has reduced more than 80 percent of the time involved in the evaluation of the bids.

You have sophisticated e-Tendering solutions. What is the impact that it has created?
The introduction of our e-Tendering system in the various state government departments and  Public Sector Enterprises (PSEs) has been welcomed by the younger generation of  contractors / suppliers especially because of the greater transparency and ease of use which  gives them an equal opportunity to compete with their competitors. Our e-Procurement  system has got a built in facility of evaluating bids online based on the parameters defi ned by
the user departments implementing the solutions. It also has a feature to monitor the  processing time of bid evaluation at each user level which monitors the excess time utilised by  each user. This results in faster execution of each user's role and fi xing of responsibility  which in turn results in faster award of Tenders to appropriate bidders.
Our e-Procurement system is also capable of being implemented in a state-wide environment  for all the departments / agencies in the state, the historical data on the performance of the Vendor can be viewed and monitored by the departments and their bidding capacity can be  calculated in real time. Because of the patented tamperevident security of the bidders' data offered by our system, bidders have complete confi dence in not being physically present  during the tender opening events.
They are able to view the price bids of the other participating bidders online. Since our  solution has a patented tamper-evident bid security feature, bidders do not feel compelled to  be present during tender opening events. There has been a noticeable increase in the  participation of vendors from other states to participate in the tenders processed.
For instance, due to introduction of e-Procurement system by the state of Chhattisgarh, many  of the works contractors from the state of Andhra Pradesh are participating in the  tenders of works department in Chhattisgarh.
You have partnered with several state governments for providing e-Tendering services. Which states and departments are the recent addition to your client list?
NexTenders is actively implementing e-Procurement (by itself as well as with partners such as Wipro and Satyam) in various state governments such as Chhattisgarh, Madhya Pradesh, Assam and Haryana. We are also working with Municipal Corporation of Delhi and Indian Oil Corporation Ltd.
More recently, NexTenders, along with Satyam, has bagged the order to implement our new  version 3 e-Procurement system in one of the India's premier strategic government agencies  (the identity of which cannot be disclosed at this point of time since the contracts are still  being negotiated). One of the most important features of our new version 3 system that will be  deployed for this client is a unique multilocation Intranet-Internet network security  architecture with data synchronisation across multiple locations and multiple servers. This  provides clients additional security since it ensures that their internal procurement servers  are not accessible from the Internet, and their suppliers do not connect to their internal  servers but work through an 'external' procurement portal. This is a critical requirement for security-conscious clients.

What are the measures taken by your company for securing the e-Tendering process? What is your USP visa- vis your competitors?
Right from inception NexTenders realised that standard industry security measures for  document exchange were not adequate to meet the unique challenges of government procurement. For example, in government procurement the mere viewing of bid data is a fundamental compromise, which standard security solutions do not address completely.
The list of standard security measures offered by e-Procurement / e-Tendering solutions and  their vulnerabilities are SSL / HTTPS – data on the server vulnerable; time – stamping –  defeated by bid substitution; standard encryption and double encryption – decryptable at any time; digital certifi cates and hashing – bid substitution defeats this; time locks – not part of PKI  and can be compromised by anyone with access to the application layer of the system; biometrics and other server access restriction – defeated by collusion with the department and  need for off-site data back ups; read only logs and audit trails – oxymoron, logs and trails are  written and hence can be edited by the system administrator not applicable to backed up copies of sensitive data; and "Principle of 4-Eyes" – defeated by collusion.
Another common problem that NexTenders has addressed is the transfer of access control and  privileges from one offi cial to another in an organisation, without the need to share  passwords, digital certifi cates. The unique NexTenders document security management  feature enables the secure transfer of such access and other privileges through PKI and therefore without compromising individual or organisational security at any stage.
This feature is presently patent pending in several countries. NexTenders is involved with the  development of the UN/ CEFACT TBG6 new worldwide standard for e-Tendering based on  an eBXML schema which is now ratifi ed worldwide; and the next version of our system  (version 4 that is now in development and is expected to be released in Q2 2009) will  incorporate this important new means of publishing standardised tender information.
What are your plans for the year 2009 with reference to e-Governance?
Within the broad area of e-Governance, NexTenders will focus on e-Procurement. The term  has been much abused and is poorly understood. For instance, websites that merely provide  tender documents for download in PDF format tout themselves as e-Procurement solutions. It  is very important to have a base minimum standard of what constitutes genuine e-Procurement. NexTenders plans to use all available forum to educate government clients as well as the public at large.
NexTenders is soon scheduled to release Version 4 of its e-Procurement solution which is a  revamped version of its existing version of the solution. Whilst the work fl ow and the security  shall be continue to be the core strengths of the newer version, the new system shall be platform independent, browser independent on the client side operations, modular, scalable, can be integrated with the present legacy systems, offer increased functionalities, better user  interface and ease of use functionality.
The beta version of the software is expected to be released by April – 2009 and the fi nal  version by July – 2009. NexTenders also envisages to offer its data security module for other  government applications and systems that require the security and sanctity of their data.  NexTenders also plans to target international market with its newer version of the e-Procurement system with its global partners in different regions of the world.
Follow and connect with us on Facebook, Twitter, LinkedIn, Elets video