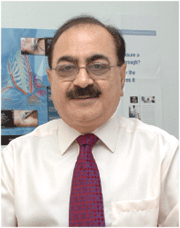 The future is bright for the mobile medical diagnotics industry as this interview with Pavan Behl, Country Manager, Sonosite indicates. At 40,000 units and counting, the company has created a niche for itself through innovations in its portable ultrasound products.
Q. There are other mobile ultrasounds available in the market – what would you say is the differential advantage of your products?
A. SonoSite is the specialist and world leader in hand-carried ultrasound. Our hand-carried ultrasound systems offer significant advantages over other portable ultrasound systems. Our sophisticated ASIC technology allows us to build systems that weigh about 3.8 Kgs or less, and therefore, are far lighter and easier to hand carry than products offered by other companies.
Our systems use Vx Works operating system and not the traditional Windows operating system (OS). Due to the proven stability and reliability Vx Works is the chosen operating system for many "mission critical" uses in areas like military, airline and the space industry. The rapid 15-second boot-up time of SonoSite products, make them ideal for point of care clinical settings where seconds count, such as when assessing and treating critically ill or injured patients. There are some products that take upto 2 minutes to boot up, which is time that physicians and their patients sometimes cannot afford to lose.

SonoSite systems are designed with the user in mind; they are very easy to use, reliable and durable. The importance of a battery backup time of up to 4 hours, in many cities in India, where stable power supply is limited cannot be overstated.

To enable our products to meet reliability and durability expectations, the quality control and product testing requires that our transducers and systems are able to survive a 1-metre drop onto a hard surface Our products have such a strong history of reliability that our MicroMaxx and the latest models M-Turbo and S series carry an unprecedented 5-year comprehensive warranty significantly reducing the maintenance costs, passing a significant financial benefit onto the customer.
Q. Please tell us about the data storage and archival methods in your product.

A. All of our images or clips are stored on flash cards or pen drives, depending on the system, so for storage and transmission of data, the doctors can carry the flash cards or pen drives instead of the whole system. The data can be archived into a remote computer using DICOM or our Sitelink software.

Our systems can capture both a stationary image as well as clip storage. A clip is critical in cases when the stationary image may not communicate all the details like in the case of Cardiology.
Q. How easy is it to integrate your products to the existing IT infrastructure of the paper and wireless environment of Smart Hospitals of today?
A. Our systems are DICOM compatible, so the patient data/images can be easily transferred to the hospital information network.

Many hospitals now have DICOM/PACS facility, which is integrated to a central server and all their medical equipment are configured to these servers.

In all our models data can be transferred from the system to the hospital's ospital's Hserver and the picture can be printed or emailed as required.

Our systems can be connected through LAN or Wifi. One can also transfer the data manually from flash card to computer using our Sitelink software. We have now also introduced the facility for saving the data directly on to a pen drive in our latest models M-Turbo and S-Series.
Q. SonoSite is known for its intensive training programmes and involvement in continuing medical education (CME) programmes. Please tell us how successful these activities are.

A. SonoSite's strength worldwide has been the focus on education and training. We collaborate with leading teaching institutes and hospitals worldwide, to impart training, both onsite as well as online.
We work with education providers across the world to offer medical professionals training on the latest clinical applications of ultrasound. We offer both standardised and customised modules to support the specific training needs. These programmes have been very successful looking at the large number of medical professionals who have attended and appreciated the program.
Q. Do you see a considerable rise in the uptake of ultrasound machines by doctors in different specialities and clinical situations?
A. Traditionally ultrasound systems were used in Cardiology, Radiology and Gynaecology departments. But increasingly a number of other departments such as Critical Care, Emergency Medicine, Regional Anaesthesia, Operating Theatres are interested in offering a direct ultrasound services for clinical applications where imaging gives immediate answers to specific questions and so the hospitals are purchasing units for different departments. Also healthcare infrastructure is developing rapidly across India. Hence, we feel that the need for more ultrasound units, particularly hand-carried will increase rapidly.

The medical fraternity is becoming more and more aware of the advantages of using these systems and the benefits in terms of timely diagnosis leading to faster patient recovery.

For many years the medical device industry has been concentrating on improving the quality and sensitivity of imaging to increase the diagnostic confidence of the doctor, which is vitally important. However, this also tends to increase cost and results in high quality diagnostic imaging being available to only a limited number of the population.

Technology such as SonoSite's Chip Fusion
Follow and connect with us on Facebook, Twitter, LinkedIn, Elets video