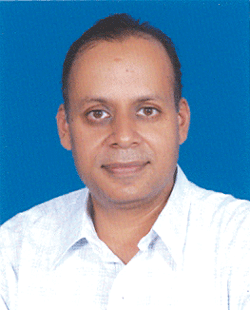 "The Kerala e-Governance Strategy 2008 is in furtherance of the intentions expressed in the IT Policy 2007 and proposes to provide a more definitive framework for leading Kerala into an era of ICT-enabled citizen friendly efficient and effective governance", says Dr. Ajay Kumar, IT Secretary, Kerala to egov magazine
Could you tell us about Kerala's IT mission and how far it has been realised?

The Kerala State IT Mission (KSITM) recognises that the use of Information and Communication Technologies (ICTs) in the government is inevitable to achieve its goals. ICTs can help improve performance, efficiency, quality of service and can reduce cost, thereby enabling better utilisation of limited resources.  In its IT Policy 2007, the Government of India has declared its intention to bring about a user-friendly e-Government system. The IT Policy also envisages optimum utilisation of resources in the e-Government spectrum.  The Kerala e-Governance Strategy 2008 is in furtherance of the intentions expressed in the IT Policy 2007 and proposes to provide a more definitive framework for leading Kerala into an era of ICT-enabled citizen friendly efficient and effective governance. KSITM is engaged in fulfilling these objectives.
What are the key growth drivers for e-Governance in Kerala?

The key drivers include proactive policy, sound governance system and high awareness levels among the government employees and citizens as consumers of government services.
What are the latest projects being undertaken by the IT department to promote e-Governance in your state?

There are several e-Governance projects which have been initiated during the last one year. Some of these are mentioned below.
New State Data Centre: A new state-of-the-art State Data Centre (SDC) is going to be developed at Technopark for e-Governance purposes. The 5000 sq. ft . SDC would meet the growing data centre needs of various government departments and organisations. The total project cost is INR 556.8 million.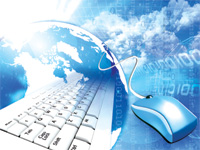 The new SDC shall help the government departments and other government organisations to host their services/applications on a common infrastructure, leading to the ease of integration and efficient management, ensuring that computing resources and the support connectivity infrastructure (like KSWAN) is adequately and optimally used. The data centre would provide many functionalities like Central Repository of the databases for the State, Secure Data Storage, Online Delivery of Services, Citizen Information/Services Portal, State Intranet Portal, Remote Management and Service Integration.
e-District Project: e-District for pilot funding under the NeGP scheme for an outlay of INR 5990.1 million. e-District programme envisages delivery of several G2C services by the district administration, using Information and Communication Technology. The project is proposed to be implemented in two districts, Kannur and Palakkad during the current year. Subsequently, it will be rolled out in other districts of the state. The services that are proposed to be delivered through ICT with the implementation of this programme include issuance of various certificates, recovery of government dues, activities relating to revenue court cases, RTI and grievance redressal, services relating to social welfare schemes, public distribution system related services.
e-Government Procurement: Government of Kerala has embarked on a journey to implement e-Government Procurement in six state government departments with support from Department of Commerce, Government of India, National Institute of Smart Government (NISG) and World Bank.  NISG and PricewaterhouseCoopers (PWC) are the consultants for this initiative. The Detailed Project Report  at the end of May 2008 and the RFP will be completed at the end of June / July 2008. A common e-Procurement platform will be set up during 2008-09.
Digital Workflow in KSITM (MESSAGE): As an example of modern digital workflow, Kerala State IT Mission has implemented Modern Electronic Systems and Services Agility for Governance in Enterprises (MESSAGE) with effect from January 1, 2008 thus becoming the first government office in Kerala to become a paperless institution. Following the example of KSITM, several other government offices/organisations have come forward to implement the digital work flow system. We are expanding the culture of digital work flow systems across several other offices.  Akshaya and Kerala Sustainable Urban Development Project (KSUDP) have also since implemented the digital workflow system. There is tremendous demand from many offices to implement the system.
Malayalam Computing: Bridging the digital divide is one of the most challenging issues of the emerging knowledge society. One of the biggest obstacles for non-English speaking population of India is that computing has become synonymous with English. Moreover, most of the content on the Internet is also in English. Be it shopping or getting information on health or tourism, most websites provide contents in English. This has discouraged the computer-illiterates and neo-literates from actively using the computers and benefiting from it. Moreover, it is also one of the main reasons for digital divide between genders, with men being more familiar with English then women.  Government of Kerala, is now taking a leadership role by embarking on a new initiative with the objective of creating capacity and content in the local language– Malayalam. This would go a long stead in the effort to reach the benefi ts of Information Technology to every household in the society.
Apart from bridging the digital divide, the campaign has signifi cant cultural implications.  Language is an important part of the identity of any society. When the daily chat or e-mailing  is invariably in English, the native language is progressively disused and gets  corrupted. For example, English script is used to write Malayalam (also popularly known as  Manglish). The year 2008 is being celebrated globally as the year of languages by the United  Nations. The Government of Kerala is joining the international community with a campaign  to promote the linguistic diversity of cyberspace and would be an example to other  linguistically diverse societies to have similar campaigns. It would sensitise the global  community to recognise the imperative of digital world protecting the distinct cultural  richness and heritage as transmitted through centuries, in respective local languages.
Malayalam computing campaign is being led by the Department of IT, Government of Kerala.  The main agencies implementing the campaign shall be KSITM, Akshaya and Society  for the Promotion of Alternative Computing and Employment (SPACE). With the help of about  2000 Akshaya centres network, public awareness programmes will be carried out  across the state. Each Akshaya centre reaches approximately 1200-1500 families. The  campaign targets to address about 4-5 million households in the state of Kerala over the next  three years. Akshaya centers in association with local community organisations and local  self-governments will organise awareness and capacity building programmes in different  localities for public. Capacity building programmes for local hardware vendors are also  planned in each district as well. Teaching computing in Malayalam will be made an essential  part of all computer courses in schools.   As part of the campaign, publicity will be carried out  through various mass media sources including audio (FM radio), visual (TV, cinema) and  print (newspapers, magazines). Booklets with technical information on Malayalam  computing will be distributed across the state. A support website is being established for the  distribution of essential software, training  materials and other documentations.
The campaign shall be followed by several activities to increase Malayalam content on the  web. Each local panchayat shall be asked to develop a local portal in Malayalam which would  include details of local natural and human resources, local economy, local industry,  agriculture and services, discussion forum and such other details as may be relevant. As an  incentive, suitable awards shall be granted to the best panchayat portals. An example of one  such portal is a portal developed in Azhikode Panchayat with the active participation of the  local Panchayat, Akshaya centres in the Panchayat and local community  (http:/azhikode.web4all. in/). Government will facilitate development of these portals by  providing space in its State Data Centre. Similarly, all high schools and colleges in the state  will be encouraged to develop their portals in Malayalam on lines described above. District level and state level awards for best portals shall be granted. Other groups like libraries, NGOs  and web developers are also proposed to be engaged in this effort.
Asset Management System: Government of Kerala has deployed computer hardware in    various departmental offi ces and PSUs all over the state. However, there is neither  consolidated data on the hardware owned by the government nor a mechanism in place to collect the data. A web enabled FOSS based solution for collecting the inventory data and management is being developed by KSITM. The application automatically updates details of all hardware and software connected on a network. In addition, it is possible to supplement the details manually. The application has been tested and implemented at KSITM. The process of implementing it in the Government Secretariat, where around 3000 computers and around 2000 printers have been deployed, is underway. The reports generated by the system can be used to physically verify the equipments at each location.
Provision of B2C Services through Akshaya Centres: It is proposed to convert Akshaya centres  as hubs of e-Services. B2C services will be delivered from Akshaya through selected Service  Centre Agencies, who will be identifi ed through a transparent RFP process during the year.  This will help provide greater sustainable income to the Akshaya entrepreneurs.
m-Governance: Mobile Governance is a project intended to create an integrated IT Platform at  the state level for various citizen interfacing departments, using mobile technology so as to  increase information quality, improve overall effi ciency and effectiveness in the  Government processes with convenience in operations. We have started taking steps to  implement a pilot project targeting 20 services like the information about to the Public  Service Commission (PSC) applications, vehicle taxes etc. Central assistance INR 1137.5  million for the pilot phase implementation of m-Government project. This project will be  implemented during 2008-2009.
Electronics Clearing Services (ECS): The objective of the ECS scheme is to provide an  alternative method of effecting bulk payment transactions which would obviate the need for  issuing and handling paper instruments and thereby improve payment effi ciency and also  facilitate better customer service by the banks and companies/corporations/ government  departments effecting the payments. Make bulk payment transactions like periodic payments  of interest/ salary/pension/commission/dividend/refund by government departments and other organisations. This is to be introduced in institutions under the IT  Department in the fi rst phase. In the second stage, disbursement of salary to be done for Class I & Class II offi cers in the government on optional basis. Migration of Government Websites to  Content
Management Framework (CMF): KSITM has undertaken a programme for migrating  government websites to CMF. This helps the regular updation of website by the offi cers of the  concerned departments themselves even when the sites are hosted by different service  providers. Once completed, Kerala could become the fi rst state to have a sustainable model of  managing its websites by the user departments/ organisations. 10 sites have already  migrated to CMF, 26 new websites designed in CMF and 10 websites are in the pipeline in  migrating to CMF.
Promotion of Free and Open Source Software (IC-FOSS): The international Centre for FOSS  Development will be set up during 2008-2009. Some of the activities planned as part of the  promotion of FOSS include: a FOSS e-Governance application repository on the lines of the  government Open Code Collaborative Repository; an international conference on FOSS will be  held in December 2008. Moreover, steps are being taken to propagate FOSS solutions being  used in the state for e-Governance.
Integrated Government Service Gateway: Geographical location is an important attribute in  the dataset of government offi ces. People wish to know where an offi ce is located and how to  reach there, in addition to other information such as services offered by the offi ce. By this  document, we propose the Integrated Government Service Gateway project under Kerala  State IT Mission, which envisages providing web based information to citizens about the details of all government offi ces and institutions in the state, may use this facility. To develop  a GIS based web application which makes accessing of relevant information regarding government offi ces and associated services easy to the public. Trivandrum district shall be covered in the 1st phase. A WebGIS application shall be developed. Five touch screen kiosks shall be provided at selected locations, through which the citizens can get information on the government offi ce location and its services.

The State Data Centre project in Kerala was commissioned in 2004, could you throw some light upon the current status of implementation of the project?
The Data Centre has been in operation for the last three years. More than 100 applications   from various departments are colocated or hosted in the Data Centre. More than 70% of the installed rack capacity has already been utilised. Installed UPS capacity has been enhanced to meet the demands for server co-location. The Data Centre is currently connected to Internet (34 Mbps) and KSWAN backbone (22 Mbps, being enhanced). ISO 27001 certifi cation process is in progress.
What were the challenges faced by you in the implementation of the SDCs in your state?
One of the biggest challenges has been fi nding human resources within the Government set-up to manage the State Data Centre. Other challenges include:
Identifi cation of suitable location for setting up the data centre
Making the offi cials aware of the utility and bring their applications to data centre
Providing technical support for the departments in making use of the data centre
Who are the private sector partners participating in the SDC project in Kerala and in what areas?
The turnkey implementation and operation of the Data Centre was awarded to TCS on the bases of a public tender.

Security is an important element for the State Data Centres, how is that ensured for the Kerala SDCs?
Security measures in the data centre include:
1. 24 x 7 manned security has been provided
2. Firewall and IPS (network based and server based) have been provided
3. Enterprise anti-virus solution available
4. Data centre divided into zones (secure, non-militarised, backbone, public) and stringent access policies for each zone
5. Virtual Local Area Network (VLAN) and Virtual Private Network (VPN) support
6. Lightweight Directory Access Protocol (LDAP) authentication
7. Server hardening
8. Periodic review of policy and implementation
During our last conversation, you had mentioned that the main focus for the state, in terms of e-Governance would be capacity building, m-Governance, last mile connectivity, among others, what is the progress of the state on these stands?
Capacity building:

Human resource
Strength (technical and managerial) of Kerala State IT Mission is being enhanced
State e-Mission Team (SEMT) and Project e-Mission team (PEMT) being formed

Infrastructure
KSWAN in advanced stage of completion
Second data centre – RFP to be released either this month or early next month.
More than 2000 Akshaya centres most of which are connected on broadband are already functioning. The number is proposed to be enhanced to over 3000 this year. This will ensure kiosks for every 1200 families or so.
m-Governance:
RFP has been prepared for mobile-enabling some of the existing Mission Mode projects. We  expect the RFP to e- Issued some time later this month.

Last mile connectivity:
1660 offi ces being connected over wireless as part of KSWAN
Village offi ces and Panchayat offi ces planned for connectivity through wireless from KSWAN
3000 Akshaya centres getting connected over Internet
Which, according to you has been the most successful IT project in Kerala? Why?
It is diffi cult to say which is the most successful project in Kerala. In my opinion, there are   several applications which are being used and all those applications, which have been adopted are successful applications. The adoption on a sustained basis itself is a refl ection of benefi ts and valueaddition as a result of the project implementation. Those applications which do not generate benefi ts or value-addition automatically fade away.
Let me list some of the more successful e-Governance applications in the state:
AKSHAYA- e-Literacy project which has since evolved into citizen service centre including e-Pay. FRIENDS- Single window utility payment State Data Centre
MESSAGE- Digital work-fl ow system
INSIGHT- Using ICTs to train visually impaired.
IT@school- Project for introducing IT education at high school level
SMART move- Motor vehicles application
KVATIS- Kerala Value Added Tax Information System
PSC-Online application (5 lakh applications received online) Online counseling for entrance examinations (more than 15 million students availed the facility)
Video-conferencing facility across the state
SPARK- Digital Human Resource Management System for
government employees