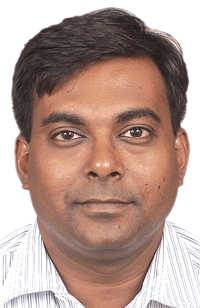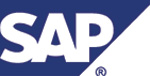 "SAP solutions help governments leverage their finite time, money, and personnel resources to fulfill mandated programme and service requirements on a timely basis. SAP provides extremely strong solution for the government,"says Anand Ekambaram, Vice President – Public Services, SAP Indian Subcontinent
What are some of the SAP software solutions for the public sector? How are these helping governments to increase transparency and efficiency to reach its citizens?

Designed to help all levels of government to maximise public value, SAP public sector solutions enables governments to optimise limited resources in public administration while delivering responsive front-office services.
SAP solutions help governments leverage their finite time, money, and personnel resources to fulfill mandated programme and service requirements on a timely basis. SAP provides extremely strong solutions for the government which includes treasury management, funds and grants management, tax and revenue management, HR, payroll, pension and provident fund solutions, and specific solutions for railways, ports, aerospace, defence, higher education and healthcare.
The net outcome of an integrated suite offers robust support to improve internal efficiencies as well as bring in transparency and operational agility. With its reliable and proven solutions for citizen portals and interaction centres, SAP ensures a complete and easy to use citizen services delivery.
As SAP is providing solutions to railway enterprises worldwide, what is SAP's take on the Indian Railways?

Indian Railways has been performing extremely well in the last few years and has been one of the biggest turn around stories for the country. Since last year, great emphasis has been placed on modernisation of IT systems within various areas of railway operations such as production, HR, commercial portal, loco-shed maintenance etc. Infact Indian Railways has been providing substantial budget support for Information and Communication Technology and Enterprise Resource Planning. This also means big potential opportunity for a company like SAP to assist Indian Railways in its on going endeavour by providing best-in-class and the most modern solutions that we have deployed in almost all large railways and railroads companies globally.
Please give us some examples of successful projects undertaken by SAP with the government sector across
the globe.

A successful project can be viewed from 2 aspects. One being from specific verticals within governments and the other from a  solution perspective
The former includes urban and local bodies/railway and post/defence/state and central government projects – for e.g., Commonwealth of Pennsylvania; the Government of Israel; the Federal Government of Austria; Service New Brunswick, Canada; and the State of  Washington Digital Archives, UK Forensic Science Service etc.
The latter includes e-Procurement, tax and revenue management, citizen services, grants  and fi nancial management etc. for example – INFONAVIT, Mexico, State of Hesse – Germany,  City of Ghent, Belgium , Lisbon Municipal Council, Portugal, Municipio de  Medellín-Columbia to name a few.
Some of our Indian customers are as follows: Coal Mines Provident Fund Organisation  (CMPFO), Brihanmumbai Electricity Supply, Municipal Corporation of Greater Mumbai (MCGM), National Thermal Power Corporation (NTPC), Chattisgarh State Electricity Board  (CSEB), Steel Authority of India (SAIL), Aurangabad Municipality, Lakshwadeep Development Corporation, Cochin Port Trust, International Institute of Water Management,  Jamshedpur Utilities and Services Ltd., Bangalore Development Authority, etc. We have the  breadth and depth of expertise in public sector, having served over 1300 governments globally.
Which are the projects SAP is working currently with the government of India in its implementation of the National e-Government Plan?
We are working across several Mission Mode Projects spanning across central, state and  integrated classifi cation under the National e-Governance Plan. Some of these include tax,  excise, passport, treasury and commercial taxes, panchayant and municipality, police, Public  Works Department (PWD) and irrigation and the e-Procurement department.

What are the challenges and opportunities in working with the public sector in developing countries especially India?
The challenges in working in a developing country like India are three-fold:
1. A long drawn and complex decision making cycle.
2. The bigger battle of changing the mindset of an entire workforce accustomed to handling manual system of work-fl ow management.
3. And fi nally, the need to look at pre-packaged  software like SAP vs. always building new applications. SAP's strength is that we make  'pre-integrated' software, aimed at the government. Government, predominantly is used to  custom build applications. Hence, there is little re-use, and no product roadmap leading to  high costs for integration, maintenance, and upgradation.
However, having said that, the seeds of citizen centric services are well sown since the 1990s.  Success of e-Governance projects of neighbouring states and initiave undertaken by private  players has encouraged several governments to invest in technology. We, at SAP are committed to support and help drive government transformation through high standards,
thought leadership and best practices.
SAP solutions are designed to integrate Governance, Risk, and Compliance (GRC) information. Could you please elaborate on the GRC repository application of SAP?
Effective Governance, Risk, and Compliance (GRC) processes have become a top priority in the  wake of corporate mismanagement, increased emphasis on business process transparency, and concerns about infrastructure security and data privacy. As a result,  effective GRC processes are needed to increase stakeholders' trust and confi dence.
The Governance, Risk, and Compliance package from SAP can play a key role in achieving  service accountability with citizens and other stakeholders. Through integrated, continuous  control monitoring, it can also help reduce the cost and burden of compliance and play an  important role in the IT system for government. Our GRC solutions provide strong support in  aspects of segregation of duties, delegations of fi nancial powers, access and audit trails  compliance reporting; thereby providing much sought after transparency to the government  systems. SAP recently announced the results of a year-long 'public return on investment'  (ROI)initiative, conducted in partnership with the Center for Technology in Government (CTG).

What is this SAP supported 'Public ROI' methodology and how is this helping governments go beyond fi nancial measures to prove the value of their IT investments?
Existing methods for ROI assessments for IT projects in the general environment are severely  limiting for ROI assessment of government IT projects. With this background, SAP partnered  with the Centre for Technology in Government and the Economist to develop, disseminate and  use a framework for assessing ROI for government IT projects. This framework has been  named 'Public ROI' and brings into focus two distinct but equally important types of public  value; the delivery of benefi ts directly to citizens and enhancing the value of government itself as a public asset.
The frame work presents a comprehensive way of describing public value and includes fi  nancial, political, social, strategic, ideological and stewardship impacts of government IT projects. This framework is used to asses the impact of SAP solutions in selected large  government IT projects. This is a big differentiator, as it helps the government asses the public value of their IT investments.

How is SAP set to optimise the growing e-Governance market in India?
Government and public service entities in India are revamping their infrastructure and  expanding their capabilities to meet the demands of the citizens. To take advantage of this  rapidly growing and highly competitive sector, we at SAP have put together a dedicated  team, formed with some of the best people in the industry for public services in the Indian subcontinent. We also launched enablement programmes both for the government prospects  as well as the partner community so that there are adequate skills in the market to support  this very high growth but challenging space.