The medical equipment market in India is growing at an annual rate of 15% and is expected to touch US$ 4.98 billion by 2012. With a highly unregulated environment in terms of quality, reliability, pricing and control, uncertainty rules the roost. Often, it's a confusing maze for care providers and medical professionals, and the brunt of all this has to be borne solely by those at the end of the chain – 'the patients' !
 There is a dire need for a legal framework and a regulatory agency to look after the industry. How far have we reached? Is the Government taking the right steps? eHEALTH takes stock of the matter.
Background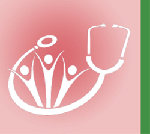 It is a widely known fact that the majority of all medical devices and equipments used in India are imported from abroad. With high duties and custom fees, most of such devices would cost substantially higher (often exceeding 100% of the original price). Hence, the cost of diagnosis and treatments involving such sophisticated equipments remains prohibitive, and hence, well beyond the reach of common people.
However, there is a way around! Thanks to the longstanding government apathy and lack of proper regulations and legal obligations, there is a rampant market for old and refurbished medical devices that come quite cheap. Very often, outdated and even banned equipment from the Western world would land up in India and other unregulated markets at a fraction of the cost of the original one.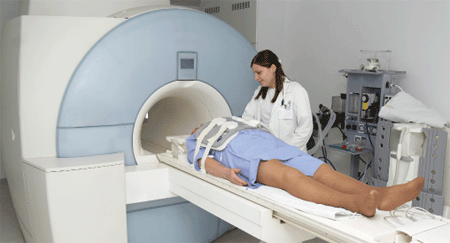 Although no concrete data is available as to what extent such devices have caused loss of life till now and/or hampered medical diagnosis and treatments, one can well understand how fatal things can be.
What's Ahead:
If things go as planned (don't be surprised, miracles do happen), you might just be saved from being subjected to one such 'refurbished' machine, the next time you go for machine based treatment/diagnosis at your neighbourhood clinic or medical center.
The Government of India is proposing to set-up a 'Medical Devices Regulatory Authority of India' (MDRA) to regulate usage, manufacturing and marketing of medical devices in the country. The Department of Science and Technology has drafted the 'Medical Devices Regulation Bill, 2006' which is currently being circulated for comments. The Bill seeks to set up the regulatory authority for 'establishing and maintaining a national system of controls relating to quality, safety, efficacy and availability of medical devices that are used in India, whether produced in India or elsewhere and exported from India.'
Overview of MDR Bill 2006 & MDRA:
The MDR Bill 2006 is proposed to be enforced as an Act Parliament, the provisions of which are expected to come into force by 31 December, 2009. Thereafter, 'the design, manufacture, packaging, labeling, import, sale, usage and  disposal of medical devices in India, shall be in  accordance with the provisions of this Act.'
The draft MDR Bill 2006 takes into account the lack of a proper legal framework for regulating the medical device market in India and also attempts to define the term 'medical devices' in accordance to international practice. The Chapter I,AB(6) of the Bill states that – 'having regard to the proposal for ensuring the safety of the public in the use of medical devices, and the fact that the content and scope of the present laws of the country including the regulations and administrative provisions in force do not extend to and cover adequately the safety, health protection and performance characteristics of medical devices; and that in the amendments to the Drugs and Cosmetics Act, 1940, the scope of the definition of the expression 'drugs' has been extended to cover 'devices'; whereas this definition does not adequately cover all the products which are covered by the current internationally accepted definition of 'medical devices.'
INDUSTRY SPEAK
In the wake of formation of the proposed 'Medical Devices Regulatory Authority' (MDRA) under Government of India, how do you foresee the growth of market opportunities, reliability and brand value of medical devices industry of India?
This is a welcome initiative by the Government, which is in the interest of the entire industry, including the consumers. With the Indian healthcare sector moving at such a fast pace and getting more technology and capital intensive, there is no doubt that this regulatory framework is progressive and will only work for the general improvement in quality of healthcare in the country. India is probably one of the very few countries in the world where the medical devices industry does not have a regulatory process and mechanism in place. The MDRA will create a win-win situation for all stake-holders in the industry… consumers will obviously be saved from unscrupulous trade practices and risks of inferior equipment. Also, reputed manufactures will now be able to compete on level playing fields without any threat from rampant proliferation of low-cost and sub-standard manufacturers/importers
Praveen C. Rajgopal, General Manager – Marketing (India Cluster), Carestream Health India Pvt. Ltd.
There will be no increase in the growth of the device market due to regulation of quality. There are willing consumers for high and low quality medical products in India. Until we see what standards are finally laid down for reliability testing, its not clear if the MDRA will improve their reliability. The MDRA is a nascent brand…  Indian hospitals tend to favour foreign standards over Indian standards e.g. CE/FDA over ISI even though most users have only a passing acquaintance of what the FDA or CE certifications mean for medical devices, or their implications for reliability. MDRA will have to be up to the challenge of displacing these huge brands (FDA/CE) that are today being accepted without scrutiny by most users. The government has a role in giving the MDRA a central role. It is imperative for the Indian market that MDRA be given preference over all other regulatory certifications like FDA/CE etc.
K Y Ashok Murthy, Managing Partner, Erkadi Systems

What are your personal expectations and wish-list from MDRA?

'Simplicity' and 'Speed' will be the key factors that will make this process work efficiently and be appreciated by the industry. The processes framed should be flexible and less bureaucratic such that the timeliness of technology is not lost. Procedural delays can often lead to missing out on potential market opportunities given the fast technological obsolescence in the field of medical devices

Praveen C. Rajgopal, General Manager – Marketing (India Cluster), Carestream Health India Pvt. Ltd.

The MDRA should be autonomous, well managed and be able to subject all equipment being imported into or made in India. It is only in this way that it can become a truly India-specific standards organisation. Its relevance should be highlighted to users. Today, many foreign companies are able to get away with marketing their products as FDA approved, but when it comes to responsibilities like implementing recalls they have either not done so at all, or, done it at a leisurely pace. Hopefully, the MDRA will address this huge loophole.

K Y Ashok Murthy, Managing Partner, Erkadi Systems
Existing (unregulated) pricing system of medical devices has always been the single largest concern for care providers and patients. What can be the possible business implications on the industry in a price regulation era, post MDRA?

The focus in a post MDRA era is more on quality healthcare and not so much on the pricing system. But a natural outcome of this process will be that healthcare providers will be able to ensure reliable quality in their patient-care, and for patients this would essentially mean more value for money in terms of assured  levels of diagnosis and treatment. India will no longer be the dumping yard for obsolete and sub-standard  devices from developed countries that have either been discarded or not allowed to market in their own countries. The business implication of such a system can only be positive for everybody involved in the value chain

Praveen C. Rajgopal, General Manager – Marketing (India Cluster), Carestream Health India Pvt. Ltd.

MDRA's real role should be to protect patients from being put on devices that are not up to the prescribed standards. It should also keep a check on healthcare providers from going in for sub-standard or refurbished products. There is a certain congruence of objectives of NABH and the MDRA, and I would encourage them to work in tandem e.g. in relation to proper maintainence of devices. Regulations will in fact, increase prices, but it is necessary to address safety and reliability issues. Of course, healthcare institutions will be affected. However, once regulation starts eroding their arbitrage advantages, it would appear that using indigenous products of acceptable MDRA standards is a better way for long-term, sustainable competitiveness. Therefore, in their own interest, Indian healthcare providers should support the MDRA over FDA/CE. Price regulation should be applied first at the front end, (i.e. on hospitals) and then worked backwards to the medical device manufacturers and pharmaceuticals, ensuring priorities are identified and addressed. When rising cost cannot be passed on, efficiencies brought about by scale and innovation will become the only way to survive and grow. The model of telecom sector where a regulatory body fixes prices for services, rather than handsets, is something that may work well even in healthcare.

K Y Ashok Murthy, Managing Partner, Erkadi Systems
Definition of 'Medical Devices':
The MDR Bill 2006 defines medical devices as (Chapter I, AD,12-O) 'any instrument, apparatus, implement, machine, appliance, implant, in vitro reagent or calibrator, software, material or other similar or related article:
i) intended by the manufacturer to be used, alone or in combination, for human beings for one or more of the specific purpose(s) of:
diagnosis, prevention, monitoring, treatment or alleviation of

disease, diagnosis, monitoring, treatment, alleviation of or       compensation for an injury,

investigation, replacement, modification, or support of the anatomy or of a physiological process, supporting or sustaining life,

 control of conception,

disinfection of medical devices,

providing information for medical or diagnostic purposes by means of in vitro examination of specimens derived from the human body;
ii) which does not achieve its primary intended action in or on the human body by pharmacological, immunological or metabolic means, but which may be assisted in its intended function by such means.'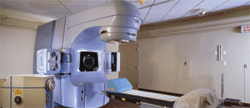 Corporate Status & Composition of MDRA:
The MDRA shall be a body corporate, having perpetual succession and a common seal with power to acquire, hold and dispose of property, both movable and immovable, and to contract and shall, by the said name, sue or be sued. (Chapter II, AE,14)
The MDRA shall consist of the following nine members to be appointed by the Central Government, namely –
Two Members, to be nominated by the central government, not below the rank of Additional Secretary to the Government of India or equivalent rank to represent the Ministries or Departments of the Central Government dealing with –
(1) Science & Technology (ex-officio); (2) Health (ex-officio)

One eminent jurist, to be nominated by the Central Government in the manner prescribed by the rules

 Two eminent medical practitioners, to be nominated by the Central Government in the manner prescribed by the  rules

Two eminent medical device technologists or scientists, to be nominated by the Central Government in the manner prescribed by the rules

 Secretary General of Quality Council of India (ex-officio)

Chief Executive Officer (CEO) of MDRA, (ex-officio)
 There shall be a Chairperson of the MDRA who shall be nominated by the Central Government from among the members other than the CEO. The Chairperson shall exercise such powers and discharge such functions as are laid down in this Act or as may be prescribed by rules or regulations.  The CEO of the MDRA shall be appointed by the Central Government on the  recommendations of a selection committee to be constituted by it. The selection shall be made in such a manner as to ensure the highest standards of competence and the broad range of relevant expertise; regards being had also to the aspect of geographic representation from within the country. (Chapter II, AF-17,18,19)
Technical Panels of MDRA:
The MDRA will be consisted of three 'Technical Panels' of relevant segments of the industry. These panels will take care of specific issues such as –
a) Classification of medical devices and disputes regarding the same
b) Conformity assessment and technical standards
c) Medical devices testing and evaluation
The MDRA may also establish as many technical panels as it considers necessary on matters such as:
 Good manufacturing practices and quality systems
Medical devices packaging and sterilization
Medical instrumentation and radiation safety, and also
Sector wise such as –
i)  Anesthesiology and Respiratory Therapy Devices;
ii) Cardiovascular devices;
iii) Dental products;
iv) ENT devices;
v) Gastroenterology and Urology devices;
vi) Plastic surgery devices;
vii) Obstetrics and Gynecology devices;
viii)Ophthalmic devices;
ix) Orthopaedic and Rehabilitation devices;
x) Hospital disposables;
xi) Neurological devices;
xii) Radiological devices;
xiii)Biological devices;
xiv) and combinational products.
Conclusion

With hopes flying high, finally, the medical and healthcare industry in India might soon have their sigh of relief. With an array of standardisation and control mechanisms coming in place, the thick, old 'haze' might just give way to 'clean', clear days, where quality is assured, performance is guaranteed, price is fair and most importantly.. class is among the best.
Keep your fingers crossed !