How would ICT impact education in your state?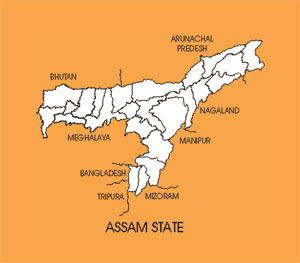 The State of Assam is still lagging far behind the rest of the Country. Not to speak of innovative in the e-Learning arena solutions and best practices, we could not even start the basics of e-Learning in our school education. Our school education is still in an infant stage in the use of e-Learning in teaching and learning processes.

So, we have to adopt some specific policies to cater to the academic need, in this area.
How would you envision th SSA project replicated in other states or other educational contexts?
Mass enrolment of non-starters/ dropouts alone cannot be termed as an achievement of an educational project; rather the quality output should be the main target of any educational project. The sustainability of good results for such projects needs to be planned before designing any activity taken up for implementation. There should be some mechanism for neutral evaluation and for identification of successes or sustainability issues, where in the organisation(s) identified for sustaining the benefits in future should have been involved. The question of replicability will come based on identification of achievements, in terms of quality, which should be judged from the situation that prevailed before the project started.
What are the key areas where ICT can upgrade human resource development? What are the key skill requirements for Educators: Pedagogical/Technical?
ICT can definitely upgrade the human resources for overall development of the Country. As I mentioned already, the State of Assam is still lagging far behind in this respect and hence the key skill requirements are both pedagogical and technical. Because, a large chunk of teachers, teacher educators and the educational administrators are yet to know the basics of computers itself, not speaking of innovative e-Learning solutions. In this case too, mere supply of some systems will not achieve anything unless the teachers, teacher educators and the educational administrators are motivated and trained adequately.
What is the State
Follow and connect with us on Facebook, Twitter, LinkedIn, Elets video