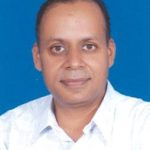 Dr. Ajay Kumar, Secretary, IT, Government of Kerala

What is the approach adopted in implementing the state Mission Mode Project (MMP)?  What is the progress of their implementation?
The implementation of various MMPs is decentralised with the line ministries concerned responsible for implementation.  The line departments have to prepare a District Progress Report (DPR) clearly spelling out all important aspects of projects like services and service levels, project reengineering proposed project management plan etc.
DPRs have been submitted to central government with the assistance of consultants like WIPRO and TCS. The Steering Committee headed by Chief Minister and Empowered Committee headed by Chief Secretary has been constituted to provide policy directions for implementing NeGP.
How would you rate your state's progress towards making it an e-Ready state?
e-Readiness of the state can be assessed in terms of awareness and usage of ICT by government, industry and citizens.  The e-Readiness report published by DIT has placed Kerala as one among the leaders in e-Readiness. Availability of good manpower, requirement of tower licenses and recognition of software as an industry has made the State an attractive destination for investors. 'Akshaya' centres established in every Panchayat are providing e-Literacy to the citizens and are providing all kind of G2G, G2C and G2B services.  With the laying of Kerala SWAN (KSWAN) all government offices upto the block level will be connected to Secretariat and citizens can access all government services right at their doorsteps.
What are the business opportunities for the private sector in implementing the various e-Governance project running in your state?
All the MMPs envisaged under NeGP have to be carried out through PPP mode. 'Akshaya' centres are the finest examples of PPP whereby the entire set of setting up infrastructure is borne by the entrepreneur and government provides all the necessary infrastructure in terms of connectivity, etc. Eventually these centres can be used by private bodies to sell their products as their reach is immense.
What are some of the best PPP practices in your state?
'Akshaya' project is the best PPP practices adopted in Kerala.
What are the services that are being delivered / planned to be delivered through Common Service centres (CSCs)?  What are the steps being taken for a better user experience (e.g. localisation, etc).?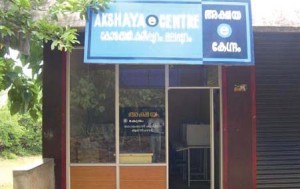 The model of CSCs has already been implemented in Kerala in form of 'Akshaya' centres.  Services like e-Literacy, e-Vidya, e-Krishi, Medical Transcription and Psychometric Profiling, Railway Ticketing etc are already delivered through 'Akshaya' centres. After setting up of KSWAN 'Akshaya' centres can be used as front end for delivery of all e-Governance services. For a better user experience, local content specific to the local people has been developed. Campaign activities had been conducted to demystify technology and the mental barriers of the people.
Please share with us the capacity building programmes being planned / implemented in your state?
Capacity building in a decentralised manner is carried out through Akshaya centres by giving training through packages like e-Vidya, e-Literacy, e-Krishi etc. We have deployed trainers for providing communication skill enhancement training to students of colleges, polytechnics. Kerala State IT Mission (KSITM) in association with NASSCOM will be conducting a Nasscom Assessment of Competence (NAC) Test to provide a NASSOCM accredited certification which can be used by students to geet jobs.  A Mass HR Training programme for training 0.2 million students to make them 'employable' is on the anvil.
What are your state's key achievements in implem e-Governance projects?
There are various projects which had been implemented by State to introduce e-Governance.
a. FRIENDS– A single window counter for payment of utility bills.
b. AKSHAYA – Front end for delivery of all government services.
c. KSWAN – Providing connectivity to Government offi ces till the Block level.
d. SPARK – Maintenance of service records of Government employees.
e. Citizen Call centre – 24 hour call centre for providing information on all Governmet Programmes, Registering and redressal of complaints of citizens.
f. SECWAN – Full monitoring system in state secretariat has already submitted proposals for implementing the ambitious NeGP of the government of India (GOI)
What are some of the challenges that you are facing in implementing the  e-Governance projects? How are they being overcome?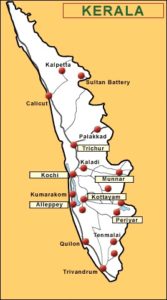 While implementing e- Governance programmes some of the challenges faced are as follows: a.  Perception of employees and citizens – State Government employees are still not comfortable with the usage of computers and new technologies. To overcome this, training programmes have been conducted to demystify technology and breaking the mental barriers on use of this technology.
b. Connectivity – Earlier connectivity was one of the main issue which was slowing the progress of e-Governance. But with the setting up of KSWAN that issue is taken care of.
c. Integration of isolated systems – The traditional practice of implementing technology in  each departments is setting up of their own systems without a thought about integrating  systems between departments. Now GoI has formulated common e-Gov standards and  interoperable framework which is being insisted for linking existing systems and setting up new systems.

What is going to be your main focus for the next few years?
The state government is planning to focus on the following areas in the coming years:
a. Capacity building of students and job aspirants.
b. Providing last mile connectivity.
c. Creating an atmosphere for attracting more investment from industries.
d. Ensuring that e-gov standards and security standards are implemented in all the government applications.
e. Creating international centre for development of FOSS
f. Move towards m-Governance.
Follow and connect with us on Facebook, Twitter, LinkedIn, Elets video