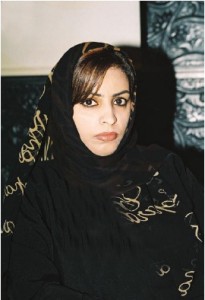 "We need to provide services built around customer needs. Many public sector enterprises concentrate their budgets and IT around their organisational  structure and become islands of knowledge that cannot be tapped, says Rehab  Lootah, DiRectoR, e-SeRviceS,Dubai GoveRnment to Prachi Shirur of eGov maGazine."
Dubai e-Government has recently taken several initiatives such as launching the web portal  (www.dubai.ae) and the mobile portal. What are some of the aims and objectives behind these initiatives?

The launch of our web and mobile portals was broadly aimed at providing maximum number of government services online to citizens,residents, visitors and businesses in Dubai, while encouraging the use of electronic services to complement Dubai's vision of e-Governance.
With these portals, citizens no longer have to go to different departments to apply for one single service as they will be able to access them through easy 24/7 channels.
  What advantages these services provide to the citizens in terms of access to government services and carrying out transactions with the government?

The availability of government services online means that citizens and visitors can access these services from the comfort of their homes or offi ces. They do not have to personally visit different government offices to avail various services, resulting in signifi cant savings in time for the users and the government departments.
 How do you see the success of the mobile portal in Dubai considering the increasing mobile penetration in Dubai – one of the largest in the world?
Dubai's fast growing mobile penetration rate has made the launch of our mobile portal all the  more significant to the Emirate. Ever since its launch, the number of users of the mobile  portal has been rising steadily which is a clear indication that Dubai is extremely receptive to  innovative services.

What are the other e-Government initiatives being taken?

We are introducing electronic kiosks in malls and prominent areas in Dubai. This will enable  individuals who do not have web access or knowledge of Internet browsing to use simple touch- screens for e-Services and utility payments.
To integrate all Dubai government departments, together with Tejari and the Department of  Economic Development, we have created an electronic Dashboard which provides on-the-fly  reporting and monitoring of electronic transactions. This feature is extremely valuable to all  decision makers involved in eGovernment initiatives.
"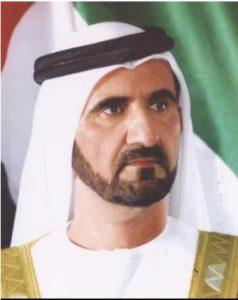 His Highness Sheikh Mohammed Bin Rashid Al Maktoum has held Dubai up as an  example of extraordinary development based on excellent leadership, management, teamwork and timely decision-making. In Dubai his leadership has  resulted in major infrastructure projects, including internationally renowned  sporting facilities, an impressive road network, modern parks and gardens, and  public libraries. Dubai International Airport has also been expanded and  improved to reflect the emirate's status as the regional aviation hub."
What are the key factors that public sector should bear in mind while implementing e-Government solutions?
We need to provide services built around customer needs. Many public sector enterprises    concentrate their budgets and IT around their organisational structure and become islands of knowledge that cannot be tapped. The eGovernment initiative has become the hub, which connects these islands, with the objective of creating a lasting knowledge economy in Dubai.

What are the challenges in Middle East in implementing e-Government?
Since this is a pioneering venture, our successes will be replicated by other regional  governments who want to learn from us. Along the way, we do have the pitfalls and the  occasionally long learning curve. However, we prefer to lead from the front, in line with the  vision of HH Sheikh Mohammed bin Rashid Al Maktoum, UAE Vice-President  and Prime Minister and Ruler of Dubai, who said: "A man has two choices, either to be a follower or to  show initiative, and we greatly desire to be pioneers."

Where do you see e-Government in Middle East as compared to that in the Asian countries?
e-Government in the Middle East is certainly picking up and we are catching up with Asian  and Western countries in this regard. Governments in the region have realised the  importance of electronic governance and provision of e-Services, which have resulted in faster adoption and implementation.
What is your opinion regarding importance of publicity and awareness generation among the public about eGovernment services?
Creating awareness and generating publicity about eGovernment services are vital to  ensuring the increased adoption of e-Services by the public. Once the people are aware of the  benefits of using online services, they will be compelled to use these services. There is a need to  spread awareness on the ease of using e-Services, which will then automatically lead to  increased use. 
What is your take on public-private partnerships (PPP) in terms of the value addition to eGovernment? How keen do you think are the private sector, in the Middle East, towards PPP?
We recognize the fact that the private sector is the engine of the development process. In line  with this fact, we have embraced public-private partnerships right from our inception and  will continue to strengthen and sustain our relationships with our private partners.
Follow and connect with us on Facebook, Twitter, LinkedIn, Elets video