What are the main activities of you and your organisation, BMST associated with?

Bangalore Medical Services Trust & Research Institute, known as BMST is a not-for-profit organisation of more than two decades, providing services in the areas of blood banking & transfusion, and STDs, HIV and AIDS awareness training, research, testing and counseling. It was established in 1984 by the Rotary Club of Bangalore and TTK & Company. The partners of BMST includes international, national organisations, state level agencies and organisations such as UNESCO, UNICEF, WHO, Levi Strauss (India), ICICI Ltd, TTK-LIG Ltd, National AIDS Control Organisation (NACO), Karnataka State AIDS Prevention Society (KSAPS), Department of State Education, Research and Training (DSERT) and National Service Scheme (NSS), Karnataka.


What are the specific activities of BMST related to generating awareness for HIV/AIDS?

Since its beginning, BMST has served the community in health awareness generation in various ways. In particular this included training of teachers for implementing Life-Skills based, HIV/AIDS programmes in schools & colleges. It was 2004 when BMST demonstrated an HIV and AIDS preventive intervention strategy to enhance effectiveness of School AIDS Education Programmes (SAEP). The organisation used the Peers Educators Club concept in 51 selected high schools in Bangalore in the State of Karnataka (India). BMST, as a part of the programme has designed a scalable and sustainable version of the Peer Educators Programme. The implementation and monitoring of the programme in the State of Karnataka is being partnered by NSS, KSAPS and DSERT. TTK-LIG Ltd is supporting this project which is running for three years (2005-2008).
What are the specific ICT based initiatives so far introduced by your organisation?

As a part of the project mentioned above, a self-learning CD has been prepared which contains all basic information about HIV/AIDS, its origin, causes, impact and prevention in a dialogue form in-between two animated characters, mother HIV virus and her kid. Our aim is to promote strong value-based and responsible behaviour among the youth and also, at the same time, to decrease the risk behaviour among the people which can result in HIV/AIDS. We are currently working on developing another module with audio-visual CD on reproductive health that is another most important part of health education. That CD will convey the important information on general health and hygiene, adolescent changes etc which should also be very useful for the school children and grass-roots community.
The main problem is lack of coordination and co-operation among various organisations and also between private initiatives and government initiatives.
Recently we have started another awareness generation programme called 'Josh mein hosh' (awareness in activity) in which we are using small cards with messages for the community regarding HIV/AIDS and its prevention. We have started distributing these cards in populous areas of Bangalore city on the World AIDS Day this year. This card contains a helpline number and one email ID where one can call or can mail at the given email ID for any information related with HIV/AIDS.


What can be the role of ICT in HIV/AIDS awareness generation process?

ICT can play a major role in spreading awareness among the young people about HIV/AIDS. Most times, their queries are not properly answered by the parents and teachers as they feel embarrassed to discuss issues related to reproductive health, sexual behaviour etc. Most adolescent children on the other hand, do not feel shy at all and actually want information about these topics. We therefore developed an inter-active audio-visual CD which uses interesting learning games etc to convey the right messages in an attractive and interesting manner. The teachers can overcome their shyness and will really love this programme and take part enthusiastically in this learning process.

As a part of Peer Educator's Life Skills education programme, we have distributed the CDs, prepared in both English and Kannada language (the regional language of Karnataka State). It has been used very effectively by the Peer Educators in their HIV/AIDS awareness programmes especially to answer many and varied queries regarding this syndrome which the students otherwise rarely get the proper answers for. Such initiatives can generate more awareness generation at the community level and in this age of ICT, we must use ICT as a tool to convey such important messages to the grass-roots level people who really need the right information at the right time.
Information on HIV/AIDS online
This year, the World Bank has prepared a special section online with useful information about HIV/AIDS in South Asia. One can learn more about latest data and analysis on HIV/AIDS, the state of the epidemic in Afghanistan, Bhutan, Bangladesh, India, Maldives, Nepal, Pakistan, and Sri Lanka and also World Bank efforts to help fight HIV/AIDS in the region. Website for these information is: http://www.worldbank.org/sar



Do you think that in the developing countries enough effort is being made for generating awareness about HIV/AIDS?

No, it is not enough as of now. Much more ICT initiatives are required for the grass-roots level community. ICT tools make the communication and information generation process much easier and more effective. One can learn about the health issues like HIV/AIDS, reproductive health etc more easily at his/her own effort as it provides the opportunity for a self-learning process.


How was the Module on HIV & AIDS as a part of BMST's lifeskillsbased adolescent health programme conceptualised?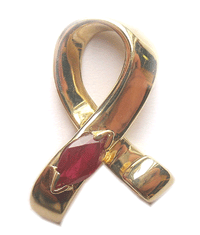 For more than 12 years now, we have been conducting training programmes for teachers, especially in six districts in Karnataka State, supported by DSERT. We had developed and later refined several Life-Skills based modules for them. Three years ago, KSAPS also trained all teachers of the Government and Government-aided schools to conduct HIV/AIDS awareness programme for higher secondary school students. But our own experience as well as that of KSAPS found that most of the teachers feel shy to discuss these sensitive issues. We felt that some kind of audio-visual media, which can convey the required messages without creating any embarrassing situation for them, was necessary as a class-room teaching aid. Sudiksha, another NGO, based in Bangalore, provided the technical support to convert our concept into an inter-active CD. The basic content containing all relevant information was supplied by BMST whereas the CD was prepared with the technical help of Sudiksha. We spent many months in the preparation and refinement of the CD and showed it to several educationists, doctors and most importantly, students to get their inputs to improve it. The mother-child conversation in very simple language and the many games in it make it very interesting. Our CD and the manual which goes with it, discusses and brings out other factors like Low Self Esteem; Peer Pressure; Drug Use etc which impact on an otherwise responsible person and may make them have risk behaviour.


In developing countries, where 'digital divide' is a main problem, how do you think that ICT can help the awareness generation process for such sensitive issues like HIV/AIDS?

Despite having the problem of 'digital divide', ICT can help to generate and spread information through people and we strongly feel and believe that the youth of our society can strengthen the process if they get enlightened. We have seen that out trained Peer Educators from schools and colleges have taken the initiative to generate awareness through street plays etc at the grass-root community level. In this way, we can generate the awareness, if not directly, but indirectly through ICT. Any such programme needs the participation of the community and of course we need to involve as many people as possible into such programmes.


How far ICT has been successfully used so far in this sector in developing countries?

There are lots of evidences in African countries where ICT has played a major role in generating awareness. In India, programmes are being initiated at National and regional level by NACO, State AIDS Societies, several NGOs as well as international organisations many of which are effectively spreading awareness. For example, I must mention about the programme of 'Heroes', an NGO which is trying to get radio, TV & other media to include HIV/AIDS awareness as part of their every-day programme.


What initiatives are required for more effective use of ICT for HIV/AIDS awareness generation?

The main problem is the lack of coordination and co-operation among the various organisations and also between private initiatives and government initiatives. Proper coordination, and sharing of experiences and resources can make the ICT initiatives more successful.


Contact details: Bangalore Medical Services Trust & Research Institute, New Thippasandra Main Road, HAL 3rd Stage, Bangalore 560075, Karnataka (India).