SAP emerges leader in all ERP software segments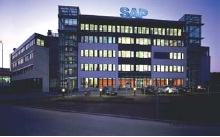 A Gartner Dataquest report published recently declared that SAP AG has emerged as a leader worldwide and now ranks first in all four of the ERP (Enterprise Resource Planning) software segments that include financial management systems, human capital management, enterprise asset management and manufacturing operations. SAP achieved a 21.4% y-o-y (year-on-year) growth in the enterprise asset management market. SAP enhanced its leadership position as the number one CRM worldwide market shareholder with a y-o-y growth rate of 19.6% based on total software revenue. Presently, the company is envisaging a strong customer adoption of mySAP ERP, the company's flagship ERP application, at a fast pace.
Gartner Dataquest, a division of Gartner, Inc., for the first time calculated the market share for the worldwide enterprise software market segments based on the total software revenue metric to reflect the changes in the industry, such as open-source software (OSS), on-demand business models and new regulations.
Slovak Republic to get IBM help in e-Procurement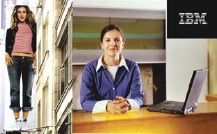 Aiming to leverage its procurement services, the Slovakian government would acquire an integrated system for electronic public tendering from IBM. The e-Procurement system is to be supplied to the Ministry of Transport, Posts and Telecommunications for realising its e-Government vision. The IBM solution, which is aimed to make the process completely paperless, would reduce the time needed for the preparation and execution of public procurement, and decrease the costs related with repeated tenders. Bids would also be accepted online once the solution is implemented.
Called EVO, the e-Procurement system would support the tendering cycle, from notifications to national and European agencies, to publication of tender documentation, enquiries, submission of binding offers and the evaluation of bids. IBM's e-Procurement system has already been successfully implemented in several European countries, including Portugal.
Cisco to undertake ME e-Government study 'Net Impact'



Samer Alkharrat, General Manager, Cisco Systems, Gulf region, announced that Cisco is to undertake a study named 'Net Impact' in the Middle East to measure the effectiveness of e-Government, including investments on productivity. Alkharrat, who made the announcement recently at the Cisco Expo 2006 in Bahrain, said that the entirely Cisco-funded study would be conducted country by country in the Middle East.
The New Impact system would be able to ascertain results about moving from transactions into interactions that aims at improving the relationship between the governments, companies and the people. Cisco executives claim that the technology is the catalyst for government transformation and organisations that coordinate process reengineering, Internet business applications and advanced network infrastructure for achieving success with e-Government.
'e-Payments to boost growth in Asia-Pacific'



Michael Cannon, Visa International Asia-Pacific's General Manager, Commercial Solutions, said that e-Payments would lead to significant cost saving benefits in the Asia-Pacific this year given the expected size of business and government spending of more than MYR57.6trn (US$16trn). Cannon, while addressing Visa's Government Services Conference in Perth, Australia, suggested that governments in the Asia-Pacific should abandon outdated procurement processes and adopt modern e-Payments system to boost their economies.
Cannon remarked, "This figure underpins the phenomenal speed at which the Asia-Pacific economies are growing and with it, the greater opportunities to improve governance through maximising resources, reducing costs, simplifying processes, disbursing funds and making it easier for people to pay their taxes and government services."
Follow and connect with us on Facebook, Twitter, LinkedIn, Elets video