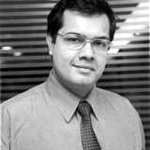 Does the Centre of Excellence (CoE) exist only in India, or does Oracle run similar centres around the world?

Launched in India in July 2003, the Oracle-HP e-Governance Centre of Excellence has been highly successful. Oracle recently launched a similar centre in Manila with the help of the Philippines Government. Oracle e-Governance centres are also planned in Sri Lanka and China on the same lines as the centre in India.
How many people have been trained since the time the centre was set up?
This centre was set up to help governments to formulate appropriate solutions and strategies for adopting e-Governance in India. Towards this end the centre conducts detailed workshops for Heads of Departments in governments, among other activities. Over 250 senior government officials at the rank of Head-of-Department and above have participated in workshops conducted by the centre.
What has been the nature of professional relationships that the Oracle centre has developed with government officials, private players, and others? Does the interaction go beyond initial training i.e. is there a working arrangement for periodic capacity building?
Over the past year, the CoE has emerged as a platform to bring together the organisations that work in he area of e-Governance in India. The centre has worked closely with various state and central government bodies to understand the peculiarities of e-Governance in India, and to tailor-make technology solutions to empower government bodies to provide services to the masses of India. Partners such as the National Informatics Centre (NIC), Indian Institute of Information Technology (IIIT, Bangalore), Pricewaterhouse Coopers (PwC), Satyam Infoway, Red Hat, Centre for Good Governance, Government of Andhra Pradesh and AP Technology Services, among others, have been contributing to the success of the CoE.
This Linux-only centre continues to help governments to identify appropriate strategies, methodologies and solutions required for deployment of e-Governance at low total cost of ownership. As a structured approach to addressing the needs and concepts of e-Governance, the Centre has adopted the three P's toolset of Presentations, Papers and Prototypes. Our website is www.egovcoe.com.
What generally are the challenges that a training centre faces in terms of the skills-set of the trainees, the mindsets, etc?
Most of the people who participate in the activities and workshops of the e-Governance centre are senior people, and there are times when we need the heads of various departments to sit together and draw out the e-Governance roadmap for a project. Getting these people to come together for a long period of time, at times stretching into 2-3 days can be a challenge.
What is the profile of the trainees or at what level does the centre train personnel [top level officials/mid-level officials/ project operators]?
I would like to think of the e-Governance centre as a facilitation centre to get the best ideas in e-Governance on a single platform, and to ultimately help governments and citizens benefit from it. There is really very little training that the e-Governance centre carries out. We do facilitate executive capacity building programmes. But these cannot be termed as training programmes.
What kind of courses are on offer – are they customised according to government, or is it sector specific or according to project requirements?
We do not offer any packaged courses. The workshops and the executive capacity building programmes are highly targeted programmes that are built to meet specific e-Governance challenges by a certain department or Government.
Jaijit Bhattacharya can be reached at jaijit.bhattacharya@oracle.com
Follow and connect with us on Facebook, Twitter, LinkedIn, Elets video