BSNL crafts a DC strategy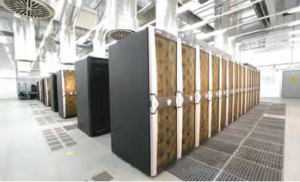 The Onecloud offering, a joint foray with Datacraft, is aimed at tapping the vast data center transformation services market
Bharat Sanchar Nigam Limited (BSNL), the state owned telecom service provider has forayed into IT-enabled services, in partnership with Datacraft  Asia, to jointly provide data centre services to both government and private- sector enterprises. With an initial investment of `200 crore, BSNL will provide  the infrastructure, while Datacraft will offer the IT services. More than 300  people would be working on this joint initiative, of which 200 will be from  Datacraft and 100 from BSNL. Marketing the services together under the  umbrella brand Onecloud, BSNL and Datacraft will initially present the offerings  for the enterprise segment and will later foray into retail. While BSNL    will be pushing the services into the government and public sector,      Datacraft will be marketing it to the global and multinational organisations.
Our clients from the government, public sector and banks can now undertake data centre transformation services, using our flexible sourcing options or   simply host their entire IT assets within our secure data centres with complete  peace of mind at a very competitive cost," Gopal Das, Chairman and Managing Director, BSNL said.
While BsNL will be pushing the services into the government and public sector,  Datacraft will be marketing it to the enterprise
The data centres will come up at six locations across the country, with the first    one scheduled for Jaipur, to get operational in the next six months. Other  locations will be Mumbai, Hyderabad, Ahmedabad, Ghaziabad, Faridabad and Ludhiana.
The partnership has initially been signed for seven years, and could be further extended by three years.
Viewing a lucrative market for the data centre services, Das said, "The requirement for the data centres is going to be huge. By the time you create the infrastructure and offer services, you might need to scale it up." "You have seen expansion of voice services and now it's going to be data," he added
Rajesh Wadhwa, Director—CFA, BSNL Board said the availability of BSNL data centres "will speed up the implementation of their [government] social programmes where IT and data centres are required. Government departments can outsource their entire data centre needs to BSNL." The telecom major will in turn manage their IT requirements so that departments can focus more on field activities rather than having to deal with managing data centres, which requires specialised skill sets.
"BSNL evaluated a  number of companies before choosing Datacraft for our differentiated and  unique data centre optimisation services to offer business continuity, disaster  recovery and secure remote access services. This strategic alliance will position us as the leader in secure hosted and cloud data centre facilities in India, with a comprehensive range of cloud and hosted services particularly for the government and public sectors," Dilip Kumar, COO, Datacraft Asia said.
Terming the agreement as a transformational deal between the two  organisations, Kumar opined the partnership was absolutely symbiotic with one offering the connectivity and the infrastructure and the other offering IT services.
The Onecloud hosted and cloud services will be rolled out in several phases, and the offering will include BSNL managed co-location services, BSNL dedicated hosting services and cloud services.