TCS bags UP state data center project

IT services company Tata Consultancy Services has said it has won a contract  

for establishing and managing the State Data Centre (SDC) for the state of Uttar Pradesh. The state-of-the-art SDCs will enhance the infrastructure required to consolidate the state level applications and will be interoperable with the existing infrastructure.
TCS will help us consolidate services, applications and infrastructure to provide  efficient electronic delivery of government to- government,  government-to-citizen and government-to-business services, Chandra Prakash, Principal Secretary, IT and Electronics, Uttar Pradesh said.
"TCS has demonstrated its proven methodology and expertise in implementing data centers for various state governments and other central government agencies. We are delighted to partner with Uttar Pradesh to establish a reliable  and efficient State Data Center (SDC). This is the third State Data Center (SDC) project TCS is implementing after Karnataka and Pondicherry under National  e-Governance Plan," said Tanmoy Chakrabarty, Head and Vice President,  Government ISU, TCS.
Power
spanco bags `160 crore Bihar R-APDRP deal
Spanco Ltd has won the IT modernisation project of the Bihar State Electricity    Board (BSEB). This project is under the larger Restructured Accelerated Power Development and Reforms Program(RAPDRP). R-APDRP is an initiative driven by the centre in collaboration with the state with a clear focus to bring in actual, demonstrable performance in terms of sustained energy loss reduction. This is  Spanco's third consecutive win in this space. It has already bagged the states of  Punjab and Maharashtra and has been declared lowest bidder in Goa.
The size of the current order is about `160 crore and strengthens Spanco's R-APDRP related order book to about `550 crore.
The objective of the R-APDRP program is reduction of AT&C losses to 15 percent in project areas. The program is divided into two parts. The first part will include establishment of baseline data and IT applications like meter data acquisition, meter reading, billing, collections, GIS, MIS, energy audit, and so on to get verified baseline AT& Closses. The second part will include distribution strengthening projects.
The  current win comes under first part of the program. Spanco will supply, install and commission one integrated solution within the broad framework provided  in the system requirement specification (SRS) document. The SRS Committee under the guidance of Ministry of Power has finalised a detailed document which covers all the components of the project including hardware, software, networking and GIS, among others, to help the utilities improve their performance.
HCL Tech bags smart-grid deal worth UsD 100 mn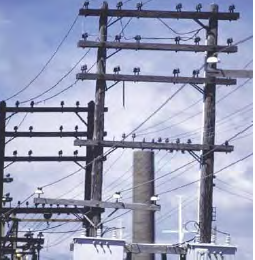 In a first of its kind deal, IT services company HCL Technologies will be  implementing smart grid solutions in the power sector in the country. Under  the terms of the USD 100-dollar sign-up, HCL will reportedly be setting up a  network that can intelligently integrate the supply and demand side systems, to  enable greater robustness, efficiency and flexibility in power distribution networks. Smart grids are a part of the company's newly formed Ecosystem and  Business Incubation initiative under which it will incubate five ideas in different  technologies.
The company is aiming for large deals where it can act as a turnkey integrator.  A smart grid uses a two-way digital technology to deliver electricity to     customers' homes and to control appliances to increase energy efficiency and reduce power use.
IBM, IITs to make power grids smarter
IBM has reportedly entered into an agreement with IIT Madras and IIT Kharagpur to carry out research for the development of smart power grids         systems. The joint research with the two IITs will aim at developing open  system designs that can boost the potential of Phasor Measurement Units  (PMU), a new type of sensor on power grids.
The IBM researchers and the students will develop network architectures to collect data from PMUs as well as analytics tools that process the collected data to provide valuable information to the grid operators.
Governments and businesses around the world will be able to take advantage of  the PMU technology, as the research insights are to be made public.
cloud computing
Microsoft talks to HP, Uttaranchal for cloud-based e-Gov rollouts
Software major Microsoft has said it is in talks with the governments of Himachal Pradesh and Uttaranchal to help them roll out e-Governance projects   on cloud computing platform. Microsoft has already facilitated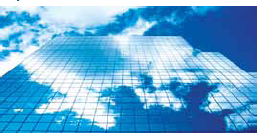 launching of e-governance services like making death or birth certificates,trade licenses in  Jammu and Kashmir via cloud computing whereby it enabled the  state to use various IT applications developed by the state government of   Madhya Pradesh.
In an earlier project, Microsoft had facilitated launch of e-governance services like making death or birth certificates and trade licenses in Jammu and Kashmir using cloud computing. The company enabled the state to use various IT applications developed by the state government of Madhya Pradesh.
In addition, using the private cloud model, Microsoft has proposed the Union  IT Ministry to develop State Data Centres.
Infrastructure
Punj Lloyd, Hopetech to offer e-toll collection solutions
Hopetech Sdn Bhd, a provider of integrated solutions in automated revenue  collection,and Punj Lloyd Group, the diversified global engineering,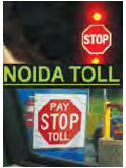 procurement and construction (EPC) conglomerate have signed a  Memorandum of Understanding (MOU) to offer cost effective and robust  integrated solutions for automated electronic toll collection (ETC) and a central  toll clearing house  in India.
SS Raju, President and CEO, Buildings and Infrastructure, Punj Lloyd said,  "Hopetech's expertise in providing a wide spectrum of automated toll revenue  collection systems, and road telematics will complement our capabilities to  execute toll road projects and will open up new opportunities for us. Use of ETC  systems will play a key role in successful implementation of Indian Government's decision for use of RFID cards in all vehicles."
ETC systems increase user convenience and would also benefit the toll operators and National Highways Authority of India. It would also mean less  operating cost for toll operators, better audit control through centralised user  accounts, improve transparency of toll transactions and reduce revenue  leakages.
Green Tech
inTarvo To Solar Power Bsnl Cell sites
As part of a BsnL plan to tap solar energy instead of diesel generators to power  cell sites, intarvo technologies, a provider of integrated lifecycle management services has bagged a tender from BsnL. intarvo will be powering a certain number of telecom sites with solar power in the western uttar pradesh region.
this arrangement of powering the energy sites using renewable resources will  bring down the dependence on diesel generators that power telecom towers in  the country. this will lead to reduced carbon emissions. this initiative is part of  an effort to promote renewable energy, particularly solar, in western up, aregion that suffers from a severe power deficit. More usage of renewable resources will have multi benefits including cutting down the operational expenditure by providing a viable alternatives to fossil fuels.
Hitachi unveils enterprise-class solid state drives
Hitachi Global Storage Technologies (Hitachi GST) has announced its new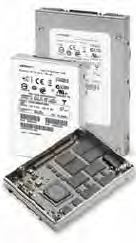 Ultrastar solid state drive (SSD) family, in 100 GB, 200 GB and 400 GB  capacities. The models come in both 2.5-inch 6 Gbps Serial Attached SCSI (SAS)  and 3.5-inch 4 Gbps Fibre Channel (FC) interfaces.
As the world's first jointly developed SAS and FC enterpriseclass SSDs, the  Ultrastar SSD400S family combines Hitachi's enterprise hard disk drive  expertise with Intel's extensive capabilities in developing high-endurance  34-nanometer single-level cell NAND flash memory and advanced SSD  technology. This joint offering is aimed at customers who are increasingly  looking to tiered storage as a method of managing the escalating performance,  capacity, endurance and reliability demands of today's data centres.
The enterprise SSD market is growing at an estimated 73 percent compound  annual growth rate (CAGR) from 2009-2014.1 Social networks, mobile  applications, Web TV, online video services and new tablet-like devices are  fuelling the need for faster storage solutions and improvements in high throughput and input-output performance.
The 400GB SSD can endure up to 35 petabytes of random writes over the life of  the drive, which is the equivalent of writing 19.2TB per day for five years. The  new Ultrastar SSD400S family is the first to reach up to 535MBps read and  500MBps write throughput with 6Gbps SAS, and 390MBps read and 340MBps  write throughput with 4Gbps FC.