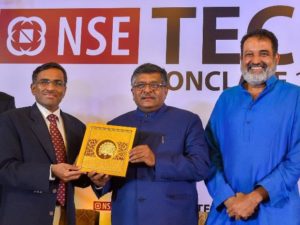 Union Minister Ravi Shankar Prasad has said that to ensure the success of the start-up movement in India, the Centre is providing a "conducive policy environment and a favourable investment climate".
"India's start-up ecosystem may not be as old as that of some developed economies of the world, but as a power house of IT and IT-enabled services, we are steadily outpacing all of them. This transformation also provides an opportunity to all our young entrepreneurs, who should look to develop solutions to problems that the common man faces," Prasad said at the National Stock Exchange of India's Tech Conclave held in New Delhi on Tuesday.
The Minister further said the start-ups "should innovate to deliver health solutions to the poor, to provide clean drinking water to the marginalised and to provide education to all — that's when we will succeed as Team India. At its end, the government of India is providing a conducive policy environment and a favourable investment climate to ensure the success of the startup movement in India."
The conclave was organized to create a conducive capital market ecosystem. It was also aimed at addressing the opportunities and challenges being faced by start-ups in India.
Addressing the event, NSE MD and CEO Vikram Limaye said, "The next wave of start-ups funding requirements should be channelised through the Indian capital market. As the torch bearers of Indian capital market, NSE is taking government's initiative forward, with the NSE Tech Conclave. NSE is committed to supporting innovation by providing a robust fundraising ecosystem. NSE cannot only address start-ups funding requirements across phases but also allow mature start-ups to unlock value and scale their businesses."
Get a chance to meet who's who of Smart Cities ecosystem in India including key policymakers from Central and State Governments. Join us at Smart City Summit, Surat on 19th-20th May, 2018 to explore business opportunities. Like and connect with us on Facebook, Linkedin and Twitter.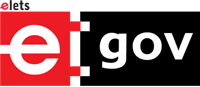 Recommended from all portals