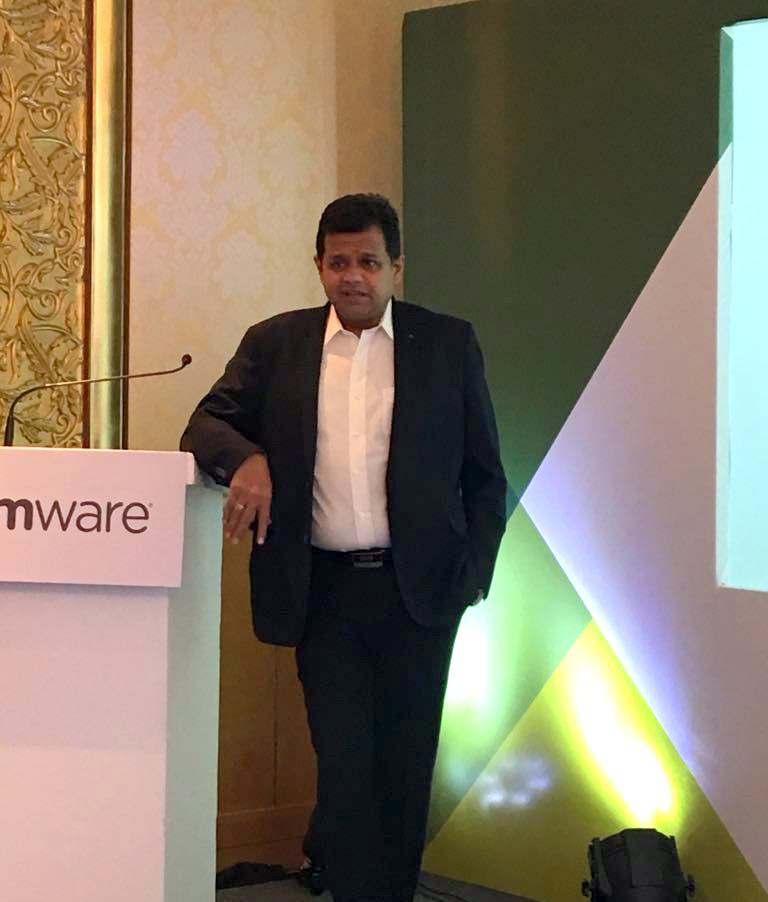 By Souvik Goswami, Elets News Network(ENN)
Cloud is the future for Indian CIOs.
And there is no iota of cloud about that if we go by a recent study.
Information security & cloud services will be the major focus areas for CIOs across various verticals in India in next 5 years. This has been revealed in a recent study. The study was commissioned by VMWare, one of the leading global company in cloud infrastructure and business mobility. Speaking on this during a press conference in New Delhi on Wednesday, Arun Kumar, Managing Director, VMWare India said, "With nearly 25 percent of all IT workloads being managed in the cloud, and the number expected to double by 2021, it is evident that the traditional on-premised IT environment is undergoing a profound change. Today CIOs play an extremely essential role in their organisation's IT & it is of utmost importance to have enterprise data available always-anytime and anywhere while tightly secured."
The survey was conducted from May-June 2016 and was done by Kantar IMRB. CIOs from BFSI, IT/ITES/Telecom, Government, PSU & Manufacturing sectors were covered in this study. The study claims that enterprises, be it large or medium, are likely to invest more in cloud & for them IT security is amongst the top business priorities.
"The study shows what CIOs should look out for in the next three years where new security approaches are needed as data center infrastructures increasingly move to the cloud," said Arun Kumar. When asked about VMWare's focus in India for business expansion, he said "our focus will be on BFSI, telecom, government & manufacturing sectors."
Get a chance to meet who's who of Smart Cities ecosystem in India including key policymakers from Central and State Governments. Join us at Smart City Conclave, Kochi on 18 August, 2018 to explore business opportunities. Like and connect with us on Facebook, Linkedin and Twitter.