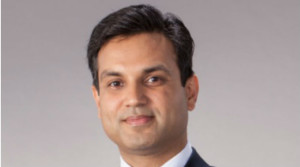 Anant Maheshwari has been appointed as Microsoft India President and his duty will come into effect from 1 September, 2016.
Maheshwari will take over the operations of the company from chairman Bhaskar Pramanik from January 1. Pramanik retires in March next year. He  will be responsible for all of Microsoft's products and services in India. He will be driving the mobile first and cloud first efforts of the company.
Prior to Honeywell India, Maheshwari was with McKinsey & Company for six years where he worked with clients across multiple industries including telecom, IT and ecommerce, private equity, engineering equipment, automotive, steel, and pharmaceuticals.
Anant Maheshwari commented, "Microsoft's mission – empowering people and organizations across the planet to do more – is deeply energizing, especially at India's current growth inflection point. The ambition of a mobile-first, cloud-first world complements India's growth themes of Smart Cities and Digital India. The global mission and the ambition of the company are fully aligned with India's needs and priorities, and enable a wide range of creative growth opportunities. I am excited to join the company at this transformational point and support the growth objectives globally and in India."
Get a chance to meet who's who of Smart Cities ecosystem in India including key policymakers from Central and State Governments. Join us at Smart City Conclave, Kochi on 18 August, 2018 to explore business opportunities. Like and connect with us on Facebook, Linkedin and Twitter.