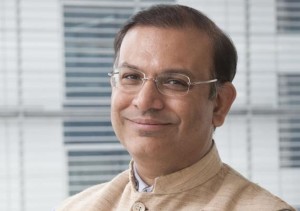 India's infrastructure project structure and regulations are being reviewed to offer investors attractive returns, Minister of State for Finance Jayant Sinha informed.
"We are working very hard to understand what the issues, challenges are. What further we need to do as far as the law, regulation and project structuring is concerned, so that we can be able to present you attractive returns and where risks are much lower," he said at the India Investment Summit.
"We are going through a process where these projects are being reassessed, new financing coming in… So I think for these projects there will be very attractive investment opportunities as the capital structure is reset," he said.
The minister asked investors to consider brownfield projects, along with greenfield, as the recently created Rs.40,000 crore National Investment and Infrastructure Fund (NIIF) would also fund stressed assets.
Listing the kind of projects on offer for investors, Sinha said there are a set of stalled projects, greenfield projects, as also portfolios of cash generating developed projects that can be packaged together into relatively solid attractive yield-generating portfolios.
"All three investment opportunities are now available," he said.
He also said the government is taking a relook at the whole manner of refinancing greenfield projects and trying to ensure that these projects get to cash flow as soon as possible.
A number of funds like Apollo, Blackstone, and Edelweiss are interested in these brownfield stalled projects, he said.
Speaking at the conference, Reserve Bank of India (RBI) deputy governor H.R.Khan said: "We are open for regulatory changes as the situation demands. Nothing is cast in stone.. we are sensitive to your demands."
Get a chance to meet who's who of Smart Cities ecosystem in India including key policymakers from Central and State Governments. Join us at Smart City Conclave, Kochi on 18 August, 2018 to explore business opportunities. Like and connect with us on Facebook, Linkedin and Twitter.