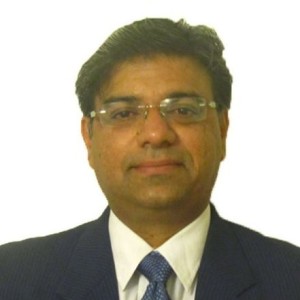 Ever since the new government has taken charge, various digital initiatives have been in the limelight, roping in private players as the facilitators for implementation of these programmes. Neeraj Sahdev, General Manager & Head – Government & Defence, Wipro, tells Souvik Goswami of Elets News Network (ENN) how the corporate world has joined hands with the government to help India grow digitally
What is Wipro expecting from the government sector as a whole?
Wipro has been working with the government for a very long time. We have our own views and perceptions of the dynamics of the Government market in India. Since the arrival of the new government, one has witnessed a huge shift, there have been many large projects in the pipeline, including the new look of the National eGovernance Programme (NeGP). Many Mission Mode Projects have not been successful or have completed as the nature of these projects is very complex.
While many of our peers have taken a passive stand to work on the government projects, we are enthused to work with the government, obviously with a right mix of caution and risk mitigation. It is crucial to see how the projects are executed in a relatively risk-free manner. We are going to very carefully choose the projects we work on while working with the Government to enable more friendliness and better procurement policies. For instance, if you look at large companies like us, among others, there are issues with respect to payments, closures or non acceptance of applications. We are also working with the government in terms of easing things, to ensure building capacity and improvise terms and conditions, while providing a conducive environment to the corporate and private players to complete the programmes.
At the same time, we have sought to help the new government attain its dream project of making India digital.
Do you think initiatives like Make in India, Digital India and Smart Cities offer opportunities to major IT companies like yours?
The government today has taken up around five flagship programmes. The projects like Digital India, Make in India or Smart Cities, are crucial from the perspective of the new government. If electronic services to the citizens, Digital India needs to effectively take off. They have to set up the infrastructure and ensure that the citizens are skilled necessarily.
At the same time, the government is also realising that to make crucial programmes successful, like providing connectivity for 2,50,000 gram panchayats across the country, it has to be resourceful. This presents companies like Wipro to be a part in various capacities like consulting, advisory, execution and design, among others. The opportunity space for us from an end to end perspective is massive. Be it global or Indian companies, they are looking for ways to participate in Digital India campaign.
The same goes for Make in India. The government realizes that growing at a swifter pace requires strengthening the manufacturing sector. Further, we need to promote manufacturing of goods to be sold in India, along with the trade deficit, in terms of export and import. To ensure equal employment opportunities are created in the country, Make in India is the sought after programme. This promising programme is also seen as a platform of participation for companies like Wipro. Since we are based in India, we can manufacture here.
The third promising programme focuses on Smart Cities, which Prime Minister Narendra Modi is driving. The programme is seen as a tool that can pave in modernising our infrastructure while ensuring that it is linked to Digital India. It further assures that the core infrastructure in a city will be made digital. This validates Digital India programme in terms of providing suitable facilities. A lot of things that citizens require today are based on inclusion, such as financial inclusion, educational inclusion, digital inclusion. This scenario has a suitable role for a company like Wipro, which has significant capabilities in the space.
Working with the government sector, what are the various challenges you face and how can these be overcome?
The nature of projects in the Goernment is extremely complex and tends to spread across multiple boundaries and timelines. Working with the Govt. consequently poses significant challenges like capacity and interworking. Pace of projects at times is found to be different which leads to significant delays and poor dependency management. We also face significant issues in procurement norms and policies.
To overcome such challenges, Wipro is working upfront with the government. We are trying to work with them and advocate industry friendly procurement norms and policies and work with them to explain the issues that the industry faces today.
Do you think the digital initiatives of the government, or even the Pradhan Mantri Jan-DhanYojana (PMJDY), will dispel the apprehensions of the industry?
The mentioned programmes are massive in scale, however, they need to be executed first. When we talk to the people at the senior level, be it IT secretaries of various states or secretaries of various ministries, they seem very positive. They know what needs to be done. But, the gap lies in ensuring that it is being executed in reality. This is something which needs to be looked at and addressed.
What are the focus states of Wipro in terms of engaging government for programmes like Digital India and Smart City?
Digital India is an umbrella programme of the Government which has a vision of digitally enabling India.The eKranti pillar of Digital India will enable provisioning of eGovernance services to the citizen of the remotest village in the country. The programs under eKranti are mostly being driven by State Governments, we are focused on most progressive states, where we have traditionally been working and where we have garnered some good relations with people. Once we get in, we tend to work across all the departments.
What will be your future plan in terms of getting engages with the government?
We are looking at enhancing ourselves by participating in large and transformational programmes and are ready to work with the center and states which are futuristic and transformative in nature. We are also trying to swiftly engage ourselves with the government right from the policy level to ensure participation while moving forward.