Contact
Year of Inception : 1981
Managing Director/CEO : Sudhakar Ram
Management Team : Sudhakar Ram, MD & Group CEO, R. Sundar, Executive Director, Farid Kazani,Group CFO
Number of Employees : 3200
Head Office: #106, SDF – IV, SEEPZ, Andheri (East), Mumbai – 400 096
Website: www.mastek.co.in
Tel. No.: +91-22-66952222
E-mail: info@mastek.com
Contact person for Clarification: Vidyesh Khanolkar, vidyesh.khanolkar@mastek.com
Product Categories
Enterprise IT Products: ERP, CRM & BI(Business Intelligence)
Enterprise Technologies & Solutions: Enterprise Application Development
Special Sections: Mission Mode Projects(MMPs) Banking, Financial inclusion, online gateways, Benefit Distribution
Management Projects in Social Justice Departments, Women and Child Welfare Departments, Tribal Departments.
Housing Development Boards, Taxation Departments, ULBs
Company Profile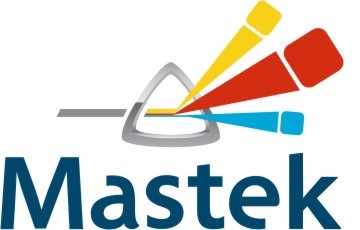 Mastek is a high-end provider of vertically-focused enterprise technology solutions and platforms that unleash the potential of our clients' organization and enable business transformation. We collaborate with our customers to understand their business vision and challenges. This enables us to envision, architect and deliver the right architecture and design solution to unleash our customers' potential. Thus, we create the required business impact. Our vertical focus includes Government/ Public Sector, Insurance (Life, Pensions and General) and Financial Services sectors. We have a formidable track record in these sectors as well as intellectual property and reusable frameworks. Our offering portfolio also includes business and technology services comprising of IT Consulting, Application Development, Systems Integration, Application Management Outsourcing, Testing, Data Warehousing and Business Intelligence, Application Security, CRM services and Legacy Modernization.
Products and Services
• Social Welfare – Mastek's Social Welfare Suite is an enterprise-wide solution that manages all the schemes designed for social welfare.
• Public Distribution – Mastek's Public Distribution Management Solution supports the management of the entire back-office requirements of the Food and Civil Supplies Department and also those of the fair price shops.
• Healthcare – Mastek partners with public healthcare institutions to implement state-of-the-art IT solutions in the field of Hospital and Patient Management.
• Tax Administration – Mastek's Tax Administration is an enterprise-wide solution, demonstrated to effectively manage all the critical operations relating to tax collection, administration and dealer services.
Target Verticals
Government, Insurance, Large Corporate Houses
Digital Edge/Power of Brand
State of art Development Centers in Navi Mumbai, Pune and Chennai with a total headcount of 3200. We are well placed IT Services Providers in Government and Insurance Sector in India. Currently Mastek works with four state governments and 60 percent Insurance Companies in India. Mastek has won accolades from various state governments and institutions in eGovernance Projects. Our Insurance Client has won numerous accolades for the mobility application developed by Mastek.
Achievements
• Successfully certified on ISO 9001:2008
• Recognised among the Best 20 Leaders by industry focus: Financial Services – Banking, Capital Markets and Insurance (2009 Global Outsourcing 100 by IAOP)
• Ranked among the Top 50 leaders of "Global Outsourcing 100 Companies" by the International Association of Outsourcing Professionals, published in Fortune magazine (2008, 2009)
• Achieved CMMi Level 5 (version1.2) appraisal by Software Engineering Institute (SEI)
• Mastek achieved Level 5 (version 1.3) appraised by CMMI institute for 'Product Implementation, Full Scope Projects Managed from India