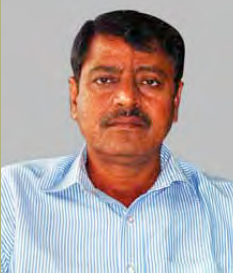 B R Meena
Vice Chairman & Managing Director, Andhra Pradesh
Industrial Infrastructure Corporation
"Hi-tech city, which has proved to be the backbone of IT industry in Andhra Pradesh, particularly around Hyderabad, is to my mind the most outstanding project," says B R Meena, Vice Chairman & Managing Director, Andhra Pradesh Industrial Infrastructure Corporation
Andhra Pradesh Industrial Infrastructure Corporation has been formed with the objective of creating new Industrial Infrastructure for the state. To what extent have you been successful in doing so?
Basically ours is demand driven approach. So whenever there is requirement for industries to have a place in Andhra Pradesh, then we come into play and provide them infrastructure requirements consisting of things like land, water, power, waste management and in some cases build-up area. We have been instrumental in providing such infrastructure requirement for the industrial set up in Andhra Pradesh.
Your organisation has developed more than 300 industrial parks throughout Andhra Pradesh. What sort of challenges have you come  cross while constructing these and what solutions have you developed in order to overcome these challenges?
We have different types of industrial parks—there are multi products industrial parks, product specific industrial parks and the other types. Some basic requirements must be met in managing the industrial parks. You need to have land, you need to have water supply, you need  electricity, you need to have waste management, etc. So over a period of time, we have to develop a system that allows us to come up with a product specific park, so that you can address the problem of all the industries and all the units. Managing such diverse infrastructure needs is a challenge, but with our expertise, we are managing.
So how was your experience while constructing the special economic zones? Please share with us?
We as an industrial infrastructure corporation don't see much of a difference between Special Economic Zones and Non Special Economic Zones because we perform the same kind of task in both cases. We continue to own the land, we only lease out the land as per the Government of India guidelines.
You have also created hi-tech city, so what are the features of this hi-tech city that you have created and financially how viable is the hi-tech city?
The hi-tech city was basically contemplated to attract the IT companies. It got conceptualised 15 years ago, when there was hardly any IT sector in state of Andhra Pradesh, particularly in Hyderabad. So we took the help of private player and we created a special purpose joint venture company, through which we managed to develop the hightech city, which has now become the more nodal point for development of IT in Andhra Pradesh.
Do you think this sort of projects should be replicated in other states where IT industry is not fully developed?
It is not as if you can replicate everything every where. Every place is unique in its own way; it has its unique needs. The strong point for Andhra Pradesh is that it has lot of talented IT professionals. The IT companies want set base here not only because of the infrastructure, but also because of the talented professionals who are working here.
Despite lot of investments being made in infrastructure, India is still lagging behind as compared to rest of the world. In your opinion how do we overcome the infrastructure deficit?
See the infrastructure is the requirement of the economy. In industrial perception it is called Core infrastructure and this means the basic utilities like big national companies, railways, airports, ports etc. Then there is the sector specific infrastructure like Infrastructure in Industries, in tourism and in the associate sectors. All these sectors lie at the core of any economic development. However, much more important are the infrastructure like education institutions, health facilities, and the human development. If we are lagging in human development, then the world class towers are of no use.
In your opinion what has been the most outstanding projects that you have executed?
Hi-tech city, which has proved to be the backbone of IT industry in Andhra Pradesh, particularly around Hyderabad, is to my mind the most outstanding project. Now we are also developing the aero space and defence parks, which are also going to be of world-class ambience.