Bihar Voters may soon have e-Voting facility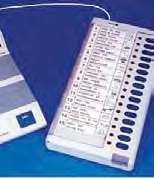 The Bihar State Election Commission has decided to allow e-voting from the next urban bodies polls so as to make it convenient for voters to exercise their franchise from their homes. State Election Commissioner H C Sirohi has told reporters that in order to make e-voting functional, the mobile phones of the voters will be registered in the voters list. The voters will be informed about their number in the voters list and their polling centres so that they exercise their franchise using their mobile phones.
---
TRAI


Tariff for Digital Cable TV is reduced
From July 1 a new tariff structure for digital cable systems will come into effect in the four metros of Delhi, Chennai, Mumbai and Kolkata. Under the new TRAI order, a viewer can opt for a maximum of 100 free-to-air channels for a minimum of Rs 100 that will mandatorily  include five channels of each genre, including news, sports, infotainment, music, lifestyle, movies and general entertainment. This will include 18 Doordarshan channels which must be carried.
---
INTERNET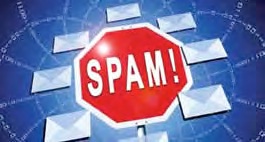 India generates largest amount ofspam in the world: Kaspersky Lab
Statistics from Kaspersky Lab reveal that this year (till April), India has generated the  maximum amount of spam, 11.2 percent, followed by the USA with 8.5 percent and Vietnam with 7.1 percent. As per the Kaspersky Lab's report, "The percentage of spam in email traffic was up by 2.2 points from March and averaged by 77.2 per cent globally. In April, malicious  files were found in 2.8 per cent of all emails. Over 20 per cent of phishing attacks targeted  Facebook users."

---
INDIAN RAILWAY
e-Ticket cancellations bring 750 crore revenue to the railway department

e-Ticket cancellation has become a major source of revenue for the Railway department. Such cancellations are fetching the railways an annual sum of `750 crore, in the period  between 2005 to 2011. If a confirmed ticket is cancelled more than 24 hours before the  scheduled departure of the train, the penalty is `70 for an AC first-class ticket, `60 for AC Tier-2, AC Tier-3 and AC chair car, `40 for sleeper class and `20 for a second-class ticket.
---
RTI
Govt. makes it easier for NRI's to use RTI
The Central Government has agreed to start sale of Indian Postal Orders through internet after payments being made in foreign currency. Indians abroad will be able to log on to the department of posts website and register themselves. They will also need to upload a copy of their passports as proof of citizenship and make the payment for the RTI online. NRIs can directly file their RTI query related to central government departments online. The department will send the RTI directly to the concerned information officer who can login to verify that the payment has been made.

---
 Narendra Modi@narendramodi:
Launched 'Collector Manual' containing a gamut of laws, rules & acts that would be of great help for new IAS officers http://nm4. in/KD766s.
 Kiran Shaw@kiranshaw: It is important to enf rce specific rules and regulations to set up and operate hospitals and clinics in the (cont) http://tl.gd/gu8ojs
| | |
| --- | --- |
| Dr Manmohan Singh@PMOIndia #UPAReport2012: Nearly 100 million new phone connections bought by people, 40m in rural areas. http://pic.twitter.com/o45GUv9D | Times of India@timesofindia BlackBerry phones to assist cops manage traffic better -http://toi.in/BaR3Va |
Sam Pitroda@pitrodasam The State Innovation Councils need to prepare an #Innovation Roadmap for a 'Decade
of Innovation' http://tinyurl.com/77nqxc9
eGov Magazine@egovonline Uttarakhand banks to be connected by CBS link by March 2013 http://
tinyurl.com/clyyw7c
---