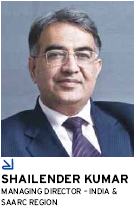 Company name
Quest Software (QSFT India Pvt Ltd)
Management Team
Shailender Kumar ,Kumar Mitra,Anand Natarajan ,Ravi Datanwala
Head office
QSFT India Pvt Ltd, Level 2, Sai Arcade, #56, Outer Ring Rd, Deverabeesanahalli, Bangalore 560103
Major Regional Offices
New Delhi, Mumbai
Contact Person
Jayesh George, jayesh.george@quest,com, +91-9845652826
Channel Partners
Wipro, Softcell, Sonata, Redington & Microsoft
Website
www.quest.com
Customer Support/help line
https://support.quest.com, +91-80-43331600
Company Profile
Quest Software is a highly innovative company focused on helping

organizations simplify and reduce the cost of managing IT. By partnering with  us, you can tackle the toughest IT work easier and faster – and save your organization a lot of money.
Quest is focused on technology innovation that delivers real value and cost savings, fast. Their products enable customers to meet just about any IT management need with their breadth of smart, award-winning products and time-saving services. Whether you are working with  Windows, databases and applications, or in physical, virtual or cloud environments – you're covered.
Since 1987, more than 100,000 customers worldwide have been able to reduce the cost of managing IT, including the top 10 companies in several industries. With more than 60 offices located in over 30 countries and an extensive partner network, customers in just about every  industry and of every size are covered by Quest. In 2010, Quest closed with  revenues of $767 million [listed in NASDAQ (Ticker: QSFT)].
Quest Software's operations in India were established in 2007. They currently have over 900  customers all over the country, with 3 offices and a number of business  partners located all over India.
Products and Services
Quest helps address key IT challenges through six solution areas:
• Identity Management – streamline administration through automation and self-service and deliver identity intelligence to support business objectives.
• Performance Monitoring – manage and resolve performance issues to improve user satisfaction and ensure applications meet business needs.
• Data Protection – minimize downtime and data loss across physical, virtual and application environments.
• Development & Optimization – simplify development and increase code quality for database and SharePoint applications.
• Migration & Consolidation – reduce burdens and risks of migrating messaging data, collaboration systems and databases.
• Administration & Automation – automate tasks to make IT administrators more efficient and keep critical systems available and secure.
Target Verticals
All Verticals
Achievements and USP
• Leaders in Application Performance Monitoring, according to analyst report – Gartner's Magic Quadrant
• SC Magazine recommended with 5 stars for 3 consecutive years
• Named to the SD Times 100 List in the "Database and Integration" category, for 2 consecutive years
• ACE (Achievement in Customer Excellence) awarded in 2011
• Two-time Microsoft's worldwide ISV Partner of the year
• Quest enables better performance from one's existing IT infrastructure
• Quest saves in the form of cost and time
• Enables performance monitoring & troubleshooting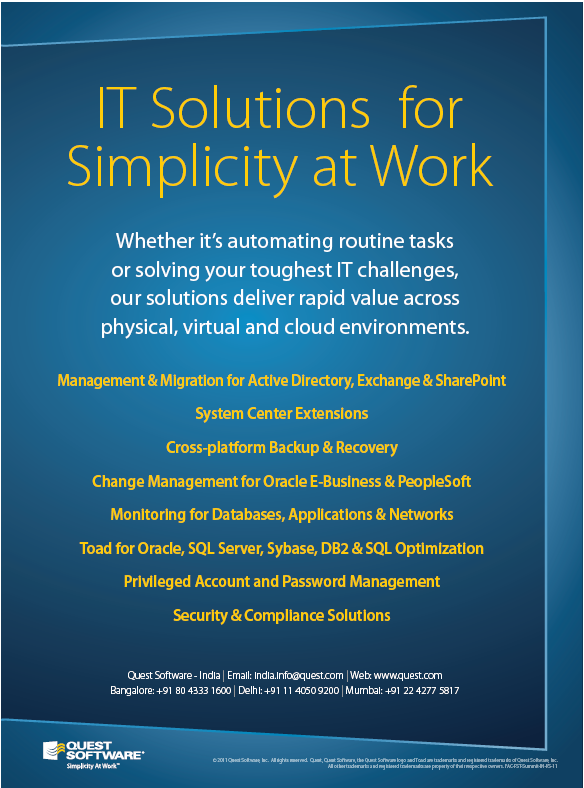 Get a chance to meet who's who of Smart Cities ecosystem in India including key policymakers from Central and State Governments. Join us at Smart City Summit, Surat on 19th-20th May, 2018 to explore business opportunities. Like and connect with us on Facebook, Linkedin and Twitter.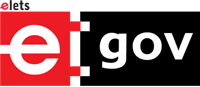 Recommended from all portals