Converged Application
New converged appliances from Hp and microsoft

HP and Microsoft have announced a portfolio of four new converged  application appliances that fuse applications, infrastructure and productivity  tools into a single system. these solutions help organisations optimise  employee productivity and decision-making, while simplifying the delivery of  applications for it.
The HP Business decision Appliance is available now to run  business intelligence services, and the HP E5000 Messaging system for  Microsoft Exchange server is planned to be available in 45 days to run  messaging services. two other appliances are expected to be available later this  year.
"customers are looking to significantly reduce implementation and decision  times," said santanu Ghose, country Head, converged infrastructure solutions,  HP india. "With our converged application appliances, HP and Microsoft enable  customers to shorten the time required to deliver information, which helps to  reduce risk and cost."
Energy
Delta introduces Hybrid Renewable Energy Solutions
Delta Group has launched hybrid renewable energy solutions (RenE) under its  SolutionE concept. Under the recently launched concept, RenE solutions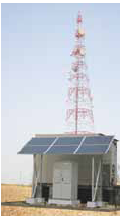 feature a modular power supply concept that can use any combination of solar power, wind turbines, mains power, diesel generators and fuel cells, which may  reduce payback time as well as electricity bills for over 50 percent.
Education
HCL Learning bags a 40 crore project from Department of Higher  Education, Himachal Pradesh
HCL Learning announced the awarding of around Rs 40cr project from 

Department of Higher Education, Government of Himachal Pradesh. The  project entails to set up fully integrated Information and Communication Technology labs and multimedia classrooms in 628 Government Senior  Secondary Schools of Himachal Pradesh.
The project involves supply, installation and maintenance of multimedia educational content, computer hardware, software and other allied accessories. In addition, the company will administer refresher courses, monitoring and subsequent reporting. The company will also provide training on usage of the Multimedia Educational  Content to a minimum of 6500 teachers across the state.
The project is a part of  Himachal Pradesh Government's initiative to provide avenues of Computer  Aided Learning (CAL) for government school students. It is the first-of-itskind initiative by Himachal Pradesh Government, under the Comprehensive Computer Education Project (CCEP) of Government of India. Speaking on the occasion, J V Ramamurthy, President and COO, HCL Infosystems said, "It gives  us immense pleasure to see HCL Infosystems led consortium given this  opportunity to lead the way with the state's first computer education initiative  under the CCEP project. We appreciate the Government's vision to utilise  technology as a driver for growth in education and look forward to a continued  partnership in the state's development."

Hardware
Dell launches the Inspiron M101z ultrathin laptop with long battery life
Dell announced launch of the ultra-portable and ultra-stylish Inspiron M101z  laptop. It's lightweight and compact size is its USPs and makes it an easy-to-use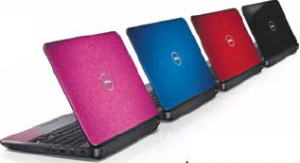 ideal mobile machine. Despite its diminutive size, the Inspiron M101z laptop packs performance punch, nimbly stepping through everyday tasks quickly and delivering impressive playback of streaming movies and HD videos.
The laptop is built around a hinge-forward design that moves the display closer  and keeps the body rigid to help enhance strength and durability. It features a full-width keyboard that simplifies typing and navigation, while the attractive  finishes and smooth curves make it stand out in a crowd. And with a choice of  four vibrant colors, people also have the ability to add personal style to their PC.
The Inspiron M101z laptop is powered by AMD Athlon II Neo Mobile  processors and integrated ATi graphics and achieves up to 6 hours and 36  minutes of operation with its standard 6-cell rechargeable battery.
Expention
Four Soft strengthens market focus in Japan with Suzuyo  partnership
Four Soft announced its strategic marketing partnership with Suzuyo System  Technology, a group company of the Suzuyo Group, one of Japan's leading  logistics groups. This partnership is key to Four Soft strengthening its focus on the Japanese market in its core businesses. Four Soft has had a local presence in  Tokyo since 2007 with dedicated sales, presales and delivery teams.
Suzuyo is a major global provider of a wide variety of logistics services to shippers. With 14 offices around the globe, and over 110 logistics centers in  Japan, it provides its customers in over 200 countries a complete suite of  logistics and transportation related services. Its partnership with Four Soft signals its commitment to leverage the power of IT based solutions to significantly enhance the already high quality of the services it provides these customers.
Rakesh Kumar Munigala, Vice President & Head, Asia, "Four Soft has long  viewed Japan as critical to its long term success and position as a leading  solutions provider to the vital logistics and transportation areas. The  complexity of the supply chains Japanese companies face – with their mix of  overseas and domestic production and distribution requirements – makes our  focus on Japan both compelling and challenging. We look forward to combining  with Suzuyo, an eminently suitable partner, in addressing these challenges."
Akihisa Nakayama, CEO, Suzuyo System Technology said, "There is an  enormous surge in IT infrastructure investment across Japanese companies in  their quest to maintain and enhance their competitiveness. This has been  particularly strong in the areas of logistics and transportation. We are confident  that the synergies that exist between Suzuyo and Four Soft can be deployed on behalf of both our existing and prospective customers to help  them achieve this quest."