Karnataka government has signed an MoU with Tata Consultancy Services (TCS) to roll out Khajane II, a project aimed at bringing greater transparency and efficiency in financial management of the Treasury Department.
The project would be implemented on a pilot basis at 10 centres of the Treasury Department from April 2012 and would be extended to the entire state by 2013.
"The project will benefit citizens in paying their taxes, fees for various services; monitor their contributions to pension funds, and insurance schemes of the state government," Finance Department Principal Secretary, NV Nagarajan said.
The project will generate daily account statements of the State government, handle salary payments of government officials, and provide online tax and non-tax payment facility for citizens and other such benefits. All government officials are mandated to use the new technology. The project is estimated to have a direct user base of around 50,000 with a concurrency of 15,000 simultaneous users during the peak hour. The project, said to be fully operational by February 2013, will utilise Karnataka State Wide Area Network (KSWAN) for connecting various government offices.
Khajane II will cover about 24,000 disbursing centres of the Treasury Department helping real-time clearance of about 40 lakh vouchers, 80 lakh challans, pension of lakhs of retired government employees and salaries of over six lakh state government employees. It will bring in tighter integration between various wings of government and also network external agencies like the Accountant General's office, Reserve Bank of India, commercial banks and post offices.
Treasuries and banks will be able to interact online through a secured network and share information in a real-time environment avoiding delays.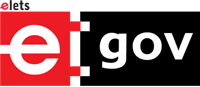 Recommended from all portals