Bihar Water Resources Dept launches e-tendering
Bihar's Water Resources Department (WRD) has introduced e-tendering facility  to maintain transparency in award of contracts.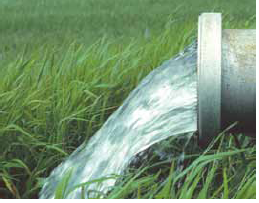 The WRD also released a list of 250 offices across the state where e-tendering will be introduced. Further to the communication, a letter had been sent to the  11 chief engineers in the department where they were asked to complete digital certification requirements at the superintending engineer and executive engineer levels in their respective areas.
The communication also mandates use of digital signatures as a key component  of the e-tendering process. This move is aimed at bringing transparency in award of contracts and also minimise chances of violence and resistance at the  time of tender submission of tender papers.
Earlier complaints of irregularities in the allotment of tenders were received by  the Department, as the tendering process was manual.
security
Delhi Police to sport hi-tech surveillance during CWG
HCL Security, a subsidiary of HCL Infosystems, has chosen Barco to be the visualisation partner for setting up a new C4i—command, control,    communication, computing and intelligence—center in Delhi.
The project, due to be completed shortly, is to provide a highly sophisticated surveillance system for communication with Delhi patrol officers during the  Commonwealth Games 2010.
"We selected Barco for its state-of-the-art solution, advanced technology and local service and support," said Rothin Bhattacharya, CEO, HCL Security.The C4i centre will have Barco's latest LED-based technology, consisting of sixteen  50 inch display cubes along with two 46 inch Narrow-bezel LCD monitors and  the stateof- the-art control room management suite.
Nearly 1,000 police control room vans, 12 police video monitoring vehicles and 700 other monitoring vehicles are to be linked to the centre.
Geo Data
India to launch forestry satellite in 2013
A satellite for monitoring the country's forest cover will be launched in 2013, as informed by Environment and Forests Minister Jairam Ramesh to the Rajya Sabha in August this year.
Replying to supplementary questions, the minister informed the House that the  country has gained over three million hectares of forest in the last 10 years.
"India is one of the few countries where green cover is increasing. In Brazil,  three million hectares of forest is cleared every year but in India we have  gained three million hectares of forest in the last 10 years," Ramesh said.
Public Grievance
Mumbai to pilot e-complaint system
Lodging a complaint against any offence would be a click away for Mumbai citizens. Maharashtra Chief Minister Ashok Chavan has announced the  e-complaint system, which will enable an online registration of any offence.
A person can register a complaint on the website of the police with his name and mobile number for identification. While the complaint will be registered  within 24 hours and the person will get receipt of it, the Police Commissioner's office will oversee if the complaints have been addressed by the concerned police station or not.
Maharashtra is the first state to provide such a facility.

Supreme court to adopt e-mail services
The Supreme Court of India has decided to use e-mail services to avoid delay in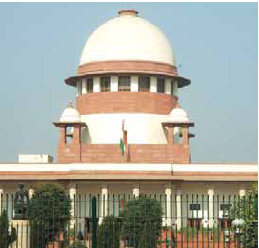 dispersing cases. The new procedure will entail the advocate to file the entire  petition as a soft copy, and send both petitions and notices electronically to the  respondent's e-mail address.
Statistical data indicates that on account of delay in process serving, arrears keep on mounting. In Delhi itself, 50 percent of the arrears in courts, particularly in commercial cases, are due to delay in process serving. The  facility is being extended in addition to the modes of service mentioned in the  existing Supreme Court rules. For the time being, the facility is extended to  commercial litigation and to those cases where advocates on-record seek  urgent interim reliefs.
Policy
Punjab finalises blueprint for reforms
The Government of Punjab has finalised a blueprint for reforms in various  departments including revenue, local government and police. In a related  move, the state government also decided to put all the land records online by March, enabling land owners to access their account details at any place.
Taking about the state initiatives, Romilla Dubey, Financial Commissioner —Revenue, said that simplification of archaic revenue laws including those  relating to partition inheritance and tenancy was going side by side. She further  informed that these amendments would decrease litigation besides empowering  citizens by making the whole system transparent.
According to sources, the state government is also looking at setting up a  network of e-Sewa kendras in all tehsils by March next year to enable citizens  services like payment of water and electricity bills and property tax, and filing  of various applications.
Rural development
Jharkhand panchayats to have secretariat buildings
In a fresh impetus to grassroots democracy, the state has decided to provide every gram panchayat with a permanent secretariat building, equipped with computers and Internet connectivity.
According to sources, out of 4,564 gram panchayats in Jharkhand, the secretariats will come up for 1,610 panchayats by the end of this financial year. The buildings will come up under the Bharat Nirman Rajiv Gandhi Seva Kendra programme, a scheme initiated by the centre this year.
The secretariats will also ensure 100 days of work and timely wages under MGNREGS by involving citizens to monitor the scheme, he added. With state panchayat polls on the anvil, the secretariats will be the hub all poll-related activities. Apart from these buildings at the panchayat level, the state will also construct block-level buildings at Rs 25 lakh each. Out of 221 blocks, 170 will get their buildings this year.

Urban developMent
Government notifies UMTA for million-plus cities
Notifications have been issued for creation of Unified Metropolitan Transport Agency (UMTA) for the cities of Chennai, Jaipur, Hyderabad, Mumbai,  Bangalore, Mysore, Ranchi, Dhanbad, Jamshedpur, Puri, Bhubaneshwar and Kohima by the concerned state governments. This information was given by India's Minister of State for Urban Development Saugata Roy in written reply to  a question in Lok Sabha.
Setting up of UMTA for million plus cities is one of the reforms conditions of sanction of buses for urban transport under Jawaharlal Nehru National Urban Mission (JNNURM) to be implemented by states and UTs. The minister also informed that no city or state has asked for any funding for setting up of UMTA.
Government has formulated the National Urban Transport Policy (NUTP) 2006,  which envisages setting up of UMTA in all million-plus cities.