Canada plans to launch e-Passport in 2012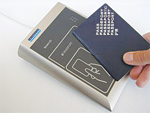 The new e-Passport will contain an electronic chip encoded with the bearer's name, gender, and date and place of birth, as well as a digital portrait of the traveller's face.
The use of e-Passports will allow Canada to follow international standards in the field of passport security to protect our borders and maintain the ease of international travel that Canadians currently enjoy. With the launch of the new passport, Canadians will also be able to choose whether they want a passport valid for 10 years or for the current five-year period.
First e-Security Centre Established at Oman
The sultanate of Oman has established for the first time a focal point of contact for any ICT security breach in the country. The Oman National Computer Emergency Readiness Team (OCERT) will provide accurate and timely information on current and emerging security and vulnerabilities.
Another key objective, was to detect security incidents affecting the country's information assets and initiating emergency responses.
The Oman National CERT is a part of the e.oman vision to transform Oman into a knowledge society. Growing security risks requires concerted efforts and working together to address these risks and threats.
Government of Nambia joins hands with Private Sector on ICT 
A new structural expansion of the Ministry of Information and Communication Technology (MICT) will be effected to strengthen government's capacity to promote Information and Communication Technology (ICT).
The ICT sector contributes a significant two percent to the Gross Domestic Product (GDP), with more potential for growth and addressing unemployment and poverty. Namibia's global development index ranking is low also because of the unimpressive level of ICT roll-out, skills and usage.
Bangladesh to Priortise more Internet Connections 
Internet access still remains far below demand in Bangladesh. The challenge is to much widen access among users who would make best use of it. For Bangladesh, the priority should be to provide Internet access to academic institutions and intellectual communities.
Using the Internet for productive purposes and real benefits is the main  issue. The high service charged by the providers, a weak telecommunication system, deficient government policies and low buying power of potential clients are major barriers.
But a more congenial and rational government policy may help improve the scenario. This will encourage more providers and will ensure healthy competition among them, ultimately reducing the online charge and improving service quality. Unless more competitors, more investments, and more innovations are encouraged in the field, Internet usage and its benefit will not increase substantially. The government may introduce lucrative consumer loans and give more incentives for people to have their own connections.
 Japan takes in e-Governance Model from South Korea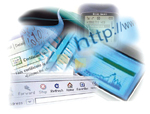 South Korea has struck an historic deal to sell its e-Government model to Japan. Korean IT companies have sold e-Government systems to local governments in Japan since 2004. But this is the first such deal between the two countries' central governments.
As the two countries has similar administrative system, the Japanese government hopes to acquire the Korean technology that integrates the e-Government systems of central and local governments, which can be easily imported by Japan
Japan has experiences difficulties setting up and managing e-Government systems; investments made by central and local governments have often overlapped. Korea has had similar problems in the past, and has gone a long way in solving the issue.
Online Government Services to be Enhanced in UAE
Resolution assigned the telecom regulatory body to supervise the e-Government project
His Highness Shaikh Mohammad Bin Rashid Al Maktoum, Vice-President and Prime Minister of the UAE and Ruler of Dubai, issued a resolution incorporating the General Information Authority (GIA) into the UAE's Telecommunications Regulatory Authority (TRA) to improve online government services and enhance e-Government infrastructure.
The resolution assigned the telecom regulatory body to supervise the e-Government project, suggest a strategic plan and policies related to the UAE Federal e-Government, and suggest legislation and the organisational framework and regulations related to online services.
The TRA is also tasked to set policies and principles regulating to government information technology, manage e-Government  initiatives and follow up on their implementation.