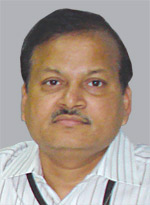 With the e-Governance initiatives started in 2002, we are now entering a very crucial phase of ICT led governance reforms in India. Some of the interesting and important facets are: redefining e-Governance; shifting of focus from central initiatives to the state owned initiatives, which then will bring out the regional, cultural and political strengths; focus on better and more comprehensively defined rules and regulations to provide a level playing field for technology providers/players.



In the next five years, we shall see more mature industry alignments and groupings to offer better solution alternatives and delivery of projects. Also, there will be more focus on the research and development and 'point of action' (POA) and 'point of creation' (POC) based decision-making and solution designs.
---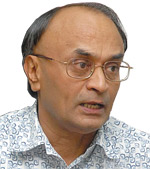 e-Governance will occupy the centre stage with State Data Centre, State Wide Area Network and State Service Delivery Gateway (SSDG) in position. The bottom of the pyramid will become more vociferous in demanding services under the one-stop-shop umbrella. Delivery of services will be equally focussed on 24/7 solutions.
---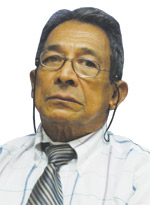 Governments would strive more towards becoming Connected/Integrated Government to provide a single window for all information and service delivery.



The services would be provided through portals, which are highly customisable to suit individuals' requirements/interests. These portals would be providing/harnessing the social media to achieve the highest level of user participation. The Gov 2.0 would lean towards everything as-a-service orientation with more collaboration, with other private and public partners, enhancing the aspects of Public Private Partnership (PPP).



The public sector organisation, would work to increase the e-Participation and e-Inclusion to ensure e-Democracy.
---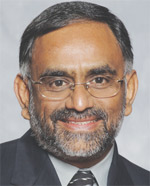 Although still in its infancy, the future of e-Governance looks bright and there is a lot of scope and opportunity. Success in this segment depends, to a large extent, on domain know-how and on how you institutionalise the use of Information Technology (IT) after the implementation of the project. If the challenges discussed in way of implementing e-Governance have been taken care of rapidly, then
e-Governance will definitely be in the path of success.
---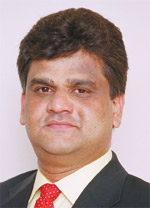 The e-Governance space in India will undergo significant change in next five years in terms of government's readiness to embrace e-Governance to budgets, internal procurement procedures, better availability of project champions. This in turn will lead to more participation by export focused IT industry and there by, expanding the market. There may not be massive improvements in the challenges outlined above but there will be a better appreciation of such issues. This will need a firm political will, supported by constant zeal for good governance.
---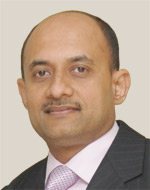 In the next 5 years, we see e-Governance realising its vision of making all government services accessible to the common man in his locality. An inter-connected, inter-operable, efficient, transparent and accountable government with services reaching to every citizen irrespective of geography, region or accessibility – the measure of this being the impact created at the grass root level in the rural and semi-urban areas. We see a transformed, citizen-centric governance.



We also see e-Governance making huge strides towards the socio-economic inclusion of all sections of the society into the mainstream, irrespective of regions and geographies.



We see a smooth functioning of the various pieces of the jigsaw puzzle put together, with appropriate processes, policies and technologies in place to take care of any exigencies and ensuring that services are delivered to the citizens and other stakeholders at the desired service levels.
---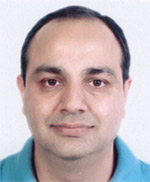 Penetration of mobile phone is growing exponentially across length and breadth of our country. Citizens are becoming increasingly comfortable with mobile phones than say computers. There will be a greater integration of mobile phones in e-Governance.



Increased participation from private players in the form of PPP/revenue share.



Greater thrust on e-Enablement of current processes through business process re-engineering.



Common framework and strong alignment to programme management rather than project management approach.



Increased participation from small and medium enterprises/ segment for Pan India implementation. There is clear intent to make significant investments on e-Governance initiatives in 5 years time. This will create significant opportunities for SME to participate in e-Governance initiatives.
---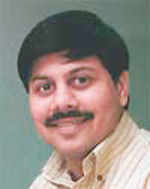 It has become imperative for India to get into rapid action with regard to the e-Governance initiatives. It is said that every minute during the next 20 years, 30 Indians will leave rural India for urban areas. At this rate, India will need some 500 new cities in the next two decades. We all know that as population centers grow, they are placing greater demands on the city infrastructure that delivers vital services such as transportation, healthcare, education and public safety. Adding to the strain are ever-changing public demands for better education, greener programmes, accessible government, affordable housing and more options for senior citizens.



With recent advances in technology, there is a possibility to infuse existing infrastructures with new intelligence – digitising and connecting systems, so they can sense, analyse and integrate data, and respond intelligently to the needs of their jurisdictions.
---
With e-Governance, featuring in the governments five -year plan, the growth and reach of e-Governance is set to increase by double digit in the coming years. The government has undertaken several initiatives to bring about awareness and expand the reach of e-Governance even beyond the metros.



One will see more and more public-private participations in this sector thus, bringing out the possibility of providing the government initiatives to the common man. There would be significant investment in technology and infrastructure as the segment grows. This sudden change in e-Governance is not only limited to e-Kiosk but participation of general retailers, mom and pop store at all levels, i.e., mass adoption by existing retail infrastructure to deliver these government services through ICT model is the future of e-Governance. However, reaching out to the population living in the rural areas will be a challenge, to be dealt severely.
---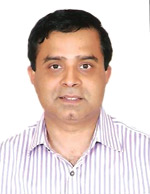 In the next 5 years, e-Governance would be a part of life for citizens across India upto Class C cities. There will be lot more Government services available on line. This will create transparency, improve service levels and reduce corruption.
---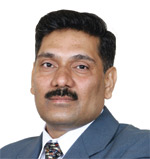 I believe that for a democratic nation of billion plus people like India, e-Governance should enable seamless access to information and seamless flow of information across the state and Central government in the federal setup. It has immense possibility to bring the required change in next five years and noticeably we have the required technology to leverage.
---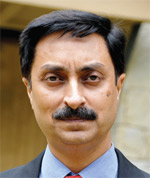 e-Governance is still in its nascent stage in India. It is still happening in 'islands'. This scenario will change in the next 5 years, when there will be a whole lot of integration between various e-Governance projects.



The core IT Infrastructure projects- Common Service Centres, State Data Centre, State Wide Area Network- will be culminated .



Some critical Mission Mode Projects, such as e-Municipalities, e-Districts, Land Records Computerisation and e-Treasury projects, will be rolled-out across the country.
---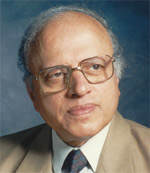 In the next 5 years the e-Governance capacities will go through its teething phase and the e-Government applications will slowly overcome this and mature to saturate the nation in its effective form.
---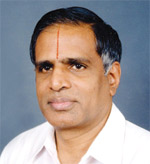 e-Governance will become the 'norm' than 'exception'



People demand than government push will make it happen
---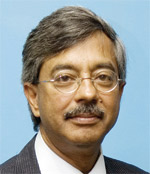 There is an enormous scope, we are just scratching on the surface. In five years, I imagine India a corruption free state, where citizens could hold their head high.



The government records are proactively disclosed and the transparency levels are high.



The government is spending the taxpayer's money more wisely, in the best possible manner.
---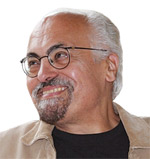 I would speculate that e-Governance programmes will put increasing emphasis on continuous innovation and learning, more attention to local government innovation and service improvement, more attention to user engagement and e-Participation. This will in turn require more advanced systems for measuring uptake and progress, benchmarking within and across countries, and effective monitoring and evaluation.
e-Governance will become more central to administrative reform and national competitiveness. Mobile devices and social networking tools will also become important and integrated with client services, and will become major sources of user-driven innovation in government.



Governments will also strive to realise economies of scale and reduce the energy requirements from investing in information technology, with the benefit of consolidated data centers, broadband, cloud computing and the sharing of various computing and information infrastructures.
---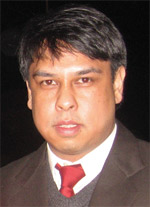 In next five years, I see implementation of e-Government projects that were envisioned in the e-Government master plan of Nepal. However, I feel the government will realise prerequisites that are necessary for success of e-Government in Nepal. Unfortunately, the prerequisites were not addressed in the e-Government master plan. For example, establishment of lucrative career system for ICT professionals. Without lucrative career system in place, Nepal will not be able to bear the fruits of e-Government.
---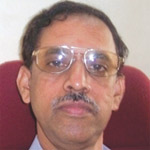 e-Governance should be made the top most priority factor of governance of the nation



Every department / arm of the government must introduce online transparency and accountability using e-Administration Open Source e-Platform.



Every citizen must have a Single Multi Purpose Biometric Smart Card (with multiple biometrics – fingerprints, iris, facial, palm vein and DNA) cum bank Debit Card use of which must be made mandatory for all communications / transactions for total transparency and accountability.



Every public authority must throw open all its records and transactions online for public scrutiny and respond publicly to citizens complaints.



Equality of opportunity free from corruption and nepotism should make the life of the common man better livable with all round peace and prosperity.