Company Profile

Spanco Ltd., SEI CMM Level 3 and ISO 9001-2008 certified, is IT / Telecom solutions and Services Company.  It has a dedicated System Integration (SI) unit, which ranks amongst the best in the country and caters to very large SI projects across Government and Telecom Service Provider's space.  Spanco Ltd. also has a formidable presence in the BPO space with four separate entities spanning Domestic, International (US and UK) and Middle East operations.
What Spanco Does
In its Service Provider Business Unit, Spanco caters to carriers in India and Middle East, providing quality solutions to meet the networking infrastructure requirements of its clients using cutting-edge technologies. Spanco provides eight service areas viz., OSS/BSS applications, IT infrastructure, passive telecom infrastructure, value added services platforms, wire line and wireless backhaul, next generation data networks, broadband wire line and wireless access and access networks. 
Spanco has been present in the BPO business from the year 2000. It has been instrumental in the creation of both domestic and international business divisions to meet specific customer requirements. It has created robust BPO services infrastructure and caters to customers across the globe.
BPO ARM OF SPANCO
Spanco's BPO arm of business encompasses various activities, structured around the following focused entities:
Spanco BPO (Domestic): Operations are focused to address the outsourcing need of domestic clients for variety of application across various industry segments like Telecom, BFSI, Government etc.

Spanco Respondez (International): Operations are focused to address the outsourcing needs of USA and UK customers where the calls are originated but answered in India. Some of the key focuses in business vertical here, are Debt Collection, Retail, Gaming etc.

Bharat BPO Services: Dedicated entity created to address the complete customer interaction management requirements of Indian Railways. It's a complete turnkey, managed services contract from Indian Railways to address any and every query of passengers over the next 10 years.

Middle East BPO: Operated out of two centers in Middle East viz., Qatar and Oman. It is focused to address the various outsourcing requirements of Middle East population in local Arabic language.
Achievements/usp

Sponco's areas of expertise include: Complex Networking, Data Center services, Managed Services and Application services for its Government vertical.  Within the Government vertical, it has dedicated teams addressing opportunities in e-Governance, Power Sector, Transport, Indian Defense, Railways and PSU banks.  Spanco has a dedicated unit 'Government Transformation Services', which utilises IT propriety services to help various state and central government become more efficient by the use of information technology.


Contact Details
Spanco Limited
7th Floor, Vishwaroop IT Park
Sector 30A Opposite Vashi Railway Station, Navi Mumbai
Mumbai
Maharashtra
Tel: 022-67165566
Fax: 022-67165599
Email: marcom@spancotele.com
Website: www.spancotele.com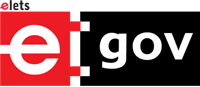 Recommended from all portals