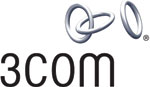 Company Profile

Headquartered out of Massachusetts, USA, 3Com Corporation is a global networking power house. 3Com is publically traded on the NASDAQ exchange. 3Com prides itself on its continuing commitment to innovation and was founded in the 1970s by the inventor of the Ethernet. The company now leverages more than 2,300 world-class engineers to develop industry-leading networking solutions. 3Com has more than 1,400 US issued patents.
3Com Corporation, an American conglomerate is a USD 1.3 billion global enterprise networking solutions provider that sets a new price/performance standard for customers. 3Com has three global brands—H3C, 3Com, and TippingPoint—that offers high-performance networking and security solutions to  enterprises large and small. The enterprise networking    portfolio—includes products that span from the data center to the edge of the network, while TippingPoint network-based   intrusion prevention systems and network access control solutions deliver in-depth, no-compromise application, infrastructure and performance protection.
3Com shares the belief that the enterprise should not compromise on the performance and functionality of their networking purchases because of IT budget constraints. 3Com offers a broad, fresh portfolio of products and  solutions that disrupts the industry status quo and deliver true 'no-compromise' networking.
PRODUCT DETAILS
The S7500E Series is the next generation High-end Multi-service Routing switches. The  switch can be deployed in multiple network environments like the enterprise LAN core, aggregation and wiring closet edge, as well the convergence and edge of Wide Area Networks (WANs) and Data Centers (DCs).
Built on the Comware V5 operating system, 3Com's answer to enable open services  networking across all its products and the second generation Intelligent Resilient Framework (IRF) virtualisation technology. The S7500E integrates multiple services such as MPLS VPN, IPv6, network security, wireless, and Passive Optical Network (PON) services.
In compliance with the European Union's Restriction on Hazardous Substances (RoHS), the S7500E routing switches are environmentally friendly. The S7500E series is Certifi ed Green in the 2009 Miercom Green Switches Industry Assessment. A recent Dataquest article reported the S7506E "led the industry in energy effi ciency, using up to 40% less energy than competing products."
The S7500E series prevents network threats and guarantees security as it supports Unicast Reverse Path Forwarding (uRPF) technology to prevent unauthorised traffi c from accessing the network and Longest Prefi x Match (LPM) and packet-by-packet forwarding mechanisms
to effectively protect against virus attacks.
In summary, the S7500E series ensures design stability, greater energy effi ciency, 99.99% reliability, a guaranteed security mechanism and future scalability; thereby maximising return on investment while reducing total cost of ownership (TCO).
ACHIEVEMENTS/USP
3Com India – Recent Wins in the Marketplace
APSWAN – Andra Pradesh State Wide Area Network (Featured 7510E & 7502E switches)
BHEL – Bharat Heavy Electricals Limited
ICOMM – Telecommunication (Featured 7510E switch)
Western Central Railways – Indian Railways
Bharti Airtel – Solution Provider
ICICI Bank
Kotak Mahindra Bank
eROADS Technology

Financially Stronger in 2009
Profi ts amounting $751K; 14% jump from 2008
Cash and short-term investment balance at May 29, 2009, was $644.2 million, compared to $503.6 million in 2008; 28% stronger
CONTACT DETAILS
Rohan Dholakia
Level 4, Dynasty Business Park, Andheri
Kurla Road, Andheri (East)
Mumbai – 400059, Maharashtra
Tel: 022-4056 9999
Fax: 022-40569966
Email: info_marketing@3com.com
Website: www.3com.in
Major Regional Offi ces (India)
Mumbai, New Delhi, Bangalore and Hyderabad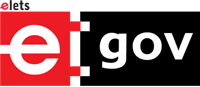 Recommended from all portals