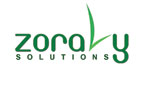 Company Profile

Zoraly Solutions is one of the global innovators in using information and communication technology (ICT) to transform the food and agriculture sectors.  The company was formed through a merger of skills and ideologies, which brought deep domain expertise in food, agriculture and knowledge management together with innovation in solution delivery and consulting led transformations. The company has a focus on developing decision tools and knowledge sharing platforms, which enhance and enable clients to take more effective decisions and have a far higher impact through their daily efforts.
Zoraly's solutions enable government to restructure critical functions, which require knowledge to be embedded in their organization such as Organic Certification Agency or Pest & Disease Surveillance.  This requires a complete rethink on ways of working to ensure that skills are not lost, but enabled so that department transfers don't affect quality of delivery.
Further, by being deeply entrenched in the corporate and NGO sectors, Zoraly acts as a transformational link between government and the groups it seeks to enable, ensuring that all parties work towards a streamlined and more effective interaction.
Product Details

Zoraly has three core product offerings, which are then further supported by services allowing it to use the basic building blocks to transform the clients and the sectors they work in.
AgriDoc:

The AgriDoc is a mobile phone based decision support tool which provides farmers with knowledge and advice on how to manage issues on the farm ranging from crop or seed selection to management practices for crops and animals, easy identification of pests and diseases and the solutions to deal with these, market linkages and new opportunities.
The AgriDoc and its associated management platform is the main building block for all other services.
AgriERP:

The AgriERP platform provides a link between agribusinesses/food processors and farmers enabling both to benefit from the skills and knowledge of the other in partnership.  Easier coordination and management of highly distributed resources is combined with effective tools to support the implementation and continued delivery of Quality Systems such as ISO, HACCP, GMP, EUREPGAP, Organic etc.
Further the platform is deeply enriched with content and training to ensure a solid focus on  human resource development as well as locking knowledge in the organization to prevent staff rotation from causing operational difficulties.
AgriGov:

The AgriGov platform brings together a greater understanding of the value chain players and how they interact with each other to support sector transformation.  This is also where the company brings to bear the massive knowledge generation on areas such as pest and disease scenarios and crop performance to enable government to plan solution availability and notifications accordingly.  Quality and monitoring of inputs and schemes add the final ingredient to enable smooth functioning of government.
Consulting & Solution Development Services:

Many of client engagements require the company to bring new concepts and ideas to their way of doing things and look to transform industries and operations. It typically conducts transformation workshops with the clients and develop programmes that see the old way of doing things replaced with a new one which through change management has ensured the cooperation and involvement of those who will see their roles change.
USP:
"We never seek to do things the way they are today, but to transform them to beyond what's possible tomorrow.

"Zoraly Solutions… Bridging the Agricultural Divide"
CONTACT DETAILS
6-3-354/13/B2, Second Floor, Suryateja Apartments, Hindi Nagar, Panjagutta,
Hyderabad – 500034, Andhra Pradesh
Phone: 040 402 128 92
Email: info@zoraly.com
Website: www.zoraly.com
Other Offi ces: New Delhi, Pune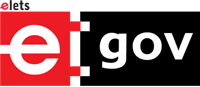 Recommended from all portals