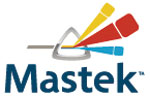 Company Profile
Mastek is one of the Top-20 IT companies in India (source: NASSCOM) with a revenue of INR 965 Crore (FY 2009). It is a publicly held (BSE: MASTEK), global enterprise technology solutions and systems integration provider to customers across Government, Insurance and Financial Services verticals. Mastek envisions, architects and delivers strategic programmes to support customers in their business transformation initiatives.
Established in 1982, Mastek works in partnership with its customers to help them use technology more effectively, drive down costs and meet the business challenges while maintaining an outstanding implementation record. Thus, Mastek creates clear business advantage and value for its customers, not just in terms of technology but also in the way it collaborates with them, aligning itself to their business vision. With employee strength of over 3500 people, Mastek operates across India, Asia-Pacific, Middle East, Europe and North America. It has eight world-class global delivery centers in India and Malaysia.
Mastek has worked with Central and various State Governments as well as Public Sector Undertakings (PSUs) on large-scale and complex projects in multi-vendor environments. Its on-going engagements include Tax Administration, Public Distribution, Prison Management and IT Consulting to Power and Utilities sector.
PProduct Details – Government Solutions
Tax Administration: Mastek's Tax Administration is an enterprise-wide solution, demonstrated to effectively manage all the critical operations relating to tax collection, administration and dealer services. The solution complies with the existing VAT laws/procedures, and can be upgraded to meet the GST laws/ procedures, whenever it is implemented in the country.

Public Distribution: Mastek's Public Distribution Management Solution supports the management of the entire back-office requirements of the Food and Civil Supplies Department and also those of the fair price shops. The solution is capable of integrating with state-of-the-art technology solutions for better service delivery and management.

Prison Management: Mastek's e-Prison solution is a comprehensive solution for the effective management of prisons and its inmates. The solution caters to all the functionalities relating to Prison operations and Prisoner Life-Cycle management.

eGovernance Services: Mastek's e-Governance solutions help governments improve their internal processes and deliver services to the citizens and businesses effectively.

Power: Mastek along with its partners enable state power corporations to automate & re-engineer their Business Processes to make them efficient, effective & customer centric.

Transportation: Mastek combines its domain experience and collaborative capabilities to deliver complex, large-scale solutions in the area of transportation and supply chain management.

Education: Mastek implements solutions to manage schools, colleges and universities, and supports Governments to enhance the quality of education and deliver innovative education programs. Mastek provides the entire student life cycle management solution.

Healthcare: Mastek partners with public healthcare institutions to implement state-of-the-art IT solutions in the field of Hospital and Patient Management. These solutions augment the quality of healthcare delivery by effectively leveraging human and non-human resources.
Achievements/USP
20+ years of government experience

Demonstrable expertise in designing and developing mission critical applications in complex and multi-vendor environments

Delivery processes certified at ISO 9001-2008 and assessed at SEI CMMi Level 3

ISO 27001 certification for information security management

Only Indian company to be Accredited for development of  'Restricted' military  system offshore, for UK (Defense)

Maharashtra Information Technology Award 2008: Awarded the Best IT Company in Software Category by Government of Maharashtra

Consistently ranked among top 100 outsourcing service providers in the Global Outsourcing 100 list from 2006-2009 by the International Association of Outsourcing Professionals (IAOP) – Industry Focus: Government
Contact Details
Mastek Limited
106, SDF IV, SEEPZ
Andheri (East)
Mumbai – 400 096
Tel: 022 6695 2222
Fax: 022 6695 1331
Email: info@mastek.com
Website: www.mastek.com