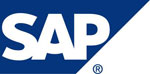 Company Profile

From Walldorf to New Delhi: The SAP Success Story

As the world's leading provider of business software*, SAP delivers products and services that help accelerate business innovation for its government customers. SAP believes that doing so will unleash efficiencies, effectiveness and create significant new value – for the entire industry and the economy at large. Customers in more than  120 countries run SAP applications – from distinct solutions  addressing the needs of small businesses and mid-size companies, to suite offerings for every size of government and global organisations.
Founded in 1972, SAP has a rich history of innovation and growth as a true industry leader. SAP currently has sales and development
locations in more than 50 countries worldwide and is listed on several exchanges, including the Frankfurt Stock Exchange and NYSE under the symbol 'SAP.'
(*) SAP defi nes business software as comprising enterprise resource planning and related applications such as supply chain management, customer relationship management, product life-cycle management, and supplier relationship management.
PRODUCT DETAILS
Designed to help all levels of government maximise public value, SAP for Public Sector  solutions enable governments to optimise limited resources in public administration while delivering responsive front-offi ce services. Its solutions support business processes across a wide range of government functions, from accounting and procurement to case management, social services, healthcare and defence.
SAP solutions help governments leverage their fi nite time, money, and personnel resources to fulfi ll mandated programme and service requirements on a timely basis. Where two or more  agencies share responsibility for a common outcome, these solutions can integrate  information, processes, and technology to support the active collaboration that delivers fi nancial returns, as well as social and political results, to internal and external government stakeholders.
ACHIEVEMENTS
For central/federal, provincial/regional/state, or local governments, SAP for Public Sector has successfully achieved delivering innovative solutions that improve services – while lowering costs.
Its portfolio enables public organisations to connect silos of information and integrate processes across government departments, government levels, and borders with support for:
Human capital management
Government procurement
Public sector accounting
Social services and social security
Government programmes
Tax and revenue management
Public security
Organisation management and support
And more…
CONTACT DETAILS
SAP India Pvt. Ltd.
Mathew Thomas
Vice President – Strategic Industries
SAP India Pvt. Ltd., Wing A, 2nd Floor, Tower B, Salarpuria Soft Zone, Sarjapur Outer Ring  Road, Bellandur Post
Bangalore – 560 103
Tel: 080 6665 5771 / 000 800 650 1577 (Toll Free)
Email: info.india@sap.com
Website: www.sap.com/industries/ publicsector