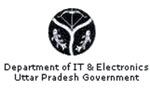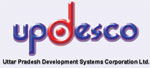 UPDESCO AND CENTRE FOR E-GOVERNANCE

Uttar Pradesh Development Systems Corporation Ltd. was set up on March 15, 1977, under section 21 of the Companies Act 1956. Its objectives are to organise, install, manage and operate data handling and computation services of any description either independently or in collaboration with others. The organisation is providing IT related consultancy to various state government departments.
For project management of State e-Governance Plan under National e-Governance Plan (NeGP) and to house the State e-Mission Team, Center for e-Governance (CeG) an organisation under IT and Electronics Department, has been established as a Society under Society Registration Act, 1860. CeG shall act as an autonomous and independent body constituted by the Department of Information Technology and Electronics, Government of Uttar Pradesh to help and support Government and act as Secretariat and full time internal advisory body in undertaking e-Governance projects.
The State of Uttar Pradesh (UP) has adopted and is rolling out e-Governance in the State as one of the top-most priority. The plan consists of the various Mission Mode Projects (MMPs) along with various other support components for rapid introduction of
e-Governance.

The NeGP envisions a three pillar model for delivery of 'web-enabled Anytime, Anywhere Access' to information and services in rural India. The three core infrastructure projects envisaged for this, are:
Connectivity: State Wide Area Networks (SWANs)/NICNET


State Data Centers (SDCs)


Common Service Centers (CSCs)
National e-Governance Plan (NeGP) has been formulated with the vision of providing government services in an integrated manner at the doorstep of citizens, at an affordable cost. The NeGP envisions the model for delivery of 'Web-enabled Anytime, Anywhere Access' to information and services in rural India.
State Wide Area Network (SWAN) in the State is being setup to provide 2 Mbps connectivity up to the block level. Total 885 PoPs are to be established upto the block level, out of which 825 i.e., 93 percent are operational. This shall be a close user group network with the government.
To make citizen services (G2C) available to the citizens at their door steps, 17,909 Common Service Centres (CSCs) are being established on PPP model in the State. A total of four Service Centre Agencies (SCAs, namely SREI Infrastructure Finance Ltd., Comat Technology Pvt. Ltd., 3-i Infotech Ltd. and CMS Computers Ltd.) were selected to establish these centres in seven zones. Due to non-performance of the two of the SCAs i.e., Comat Technology Pvt. Ltd. and 3-i Infotech Ltd, contract has been terminated. The CSCs are to be known as 'Jan Seva Kendra' in the State.
The third major core infrastructure project under e-Governance Plan of the State Government is the State Data Centre (SDC), which is being set up to consolidate services, applications and infrastructure to provide efficient delivery of Government-to-Government (G2G), Government-to-Citizen (G2C) and Government-to-Business (G2B) services. The SWAN shall provide the communication and CSC the platform for delivery of the services.
e-District project is implemented in six districts viz., Gorakhpur, Noida, Ghaziabad, Sultanpur, Sitapur and Raibareilly on pilot basis. It will provide 10 services/32 sub-services to citizens electronically. The Project aims to target certain high volume services currently not covered by any MMP under the NeGP and undertake backend computerisation to e-Enable the delivery of these services through Common Service Centers. The implementation strategy of e-District would suitably take into account the infrastructure currently being created under NeGP such as the SWANs, SDCs, CSCs and State Gateways. Approximately 0.45 million digitally certified certificates have been issued. Once implemented on a pilot basis and upon its success, it shall be rolled out in other districts of the state. 
SOME KEY e-GOVERNANCE INITIATIVES
The Agriculture Department has developed AGRISNET Software which facilitates reporting at the panchayat (the lowest administrative unit at village) level. The system will be linked with the main server of the department so that anyone can see the physical and financial status of the various schemes of the department. Ration cards, kerosene distribution, food grain distribution related information etc. are online now.
The Rural Development Department has developed its portal http://rd.up.nic.in. A website has also been developed for National Health Insurance Scheme. SMART cards are being made for below-poverty line families. 'Rural Soft' software, on which progress of various scheme, are to be loaded at the field level offices so that the state level report can be compiled at the headquarter level.
Bhulekh (Land Record Computerisation) is one of the most important e-Governance application having digitised land records and automated the delivery of Record of Rights (RoRs) to the farmers. It has been implemented in 312 tehsils impacting more than 25 millions landowners spread across 0.1 million villages and 100 million plot holdings.
Contact Details
Uttar Pradesh Development Systems Corporation Ltd.
Mr. Arvind Sonkar, Managing Director
UPTRON Building, Gomti Nagar,  Lucknow – 226001
Uttar Pradesh
Tel. No: 0522-2304706
Mobile: 09415761520,
Website: www.updesco.up.nic.in