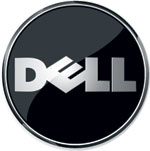 Company Profile
Incorporated as Dell Computer India Private Ltd. in Bangalore in 1996, Dell is one of the largest computer systems vendors in India. Dell has been among the fastest growing technology companies in the country with sales growing significantly. To serve business customers with better innovation and greater responsiveness, Dell globally restructured itself around four major segments– Consumer, Large Enterprise, Public sector, and Small and Medium Businesses.
Dell's Public Sector comprises of three sectors, which include the Government, Education and Healthcare. Dell has over 20 years of experience working alongside government  agencies, supplying the tools they need to meet their  objectives. The company's solutions help plan, implement  and maintain technologies that allow one to serve the  community effi ciently, effectively and better then ever  before.

PRODUCT DETAILS
As a leader in providing state and local governments with innovative IT solutions, Dell has customisable, cost-effi cient products, services, and solutions to help communities provide  their citizens with an enhanced quality of life. Dell delivers solutions that allow customers to focus on delivering constituent value and effective government.
With its commitment to IT simplifi cation and open technologies that support a lower total cost of ownership, along with its total solutions approach from hardware and software to services,  Dell offers tremendous value to this sector. It helps state and local governments by conducting  implementation without stressing staff or budget resources, adding value to the  department's technology infrastructure, all while continuing to support end-users.
To prepare students to work in a more connected, digital world, Dell believes in working  together to transform how learning happens. It also has experience in working with educators  around the world to create a learning ecosystem that connects students, teachers, parents,  administrators, and communities to each other and to the learning resources they need.
ACHIEVEMENTS
Dell has achieved great success in the public sector in many countries and has successful solutions and practices for education (i.e. intelligent classroom, HPCC) and healthcare etc.  The company has made rapid strides with its segment-specifi c products for the SMB and  Public markets, gaining market shares in both. Dell has thus sharpened focus on a total solutions approach rather than simply being a hardware vendor.
As a part of its philanthropic efforts in India, Dell recently awarded its fi rst Dell Youth Connect grants, totaling more than $2.7 million, to 11 organisations in Brazil, India, and Mexico. The grants support technology education for youth 17 years old and younger, and  promote math, science and technology-skills development in emerging countries.
CONTACT DETAILS
Dell India Private Limited
Divyasree Greens, Ground Floor, #12/1, 12/2A, 13/1A
Challaghatta Village, Varthur Hobli, Banglore South, Banglore – 560071,
Karnataka
Tel: 080-25357311
Fax: 080-25357309
Website: www.dell.co.in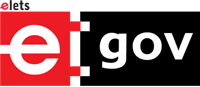 Recommended from all portals