Very few people will admit to not dealing with corruption in their lifetime. Some would admit to bribing transport officials to get a driving license, while others may proudly state how they managed to wriggle off hefty fine for not wearing a seat belt by just paying a 'bakshish' of Rs 100 to the traffic constable. In the government set-up too, people talk in hushed tones about how they sent 'sweets', literally meaning monetary bribes, to their bosses for obtaining a posting of their choice.

Corruption in all the walks of life is a reality in India. India was ranked 85 out of 179 countries in Transparency International's Corruption Perceptions Index, although its score has improved consistently from 2.7 in 2002 to 3.4 in 2008. The index further stated that corruption in Indian politics and bureaucracy has taken toll on the overall development of the country.

The latest survey by Political & Economic Risk Consultancy on the bureaucracy in Asia, reflects that the respondents were most impressed with the quality and efficiency of the civil service in Singapore, while they were least impressed with the Indian bureaucracy. The civil services of the Philippines, China and Indonesia have all been graded poorly, while Vietnam's bureaucracy also not faring much better.


According to the Survey, there does not seem to be much of a correlation between political systems and the level of bureaucratic headaches. Communist systems like Vietnam and China are graded poorly but so are democracies like India, the Philippines and Indonesia. It establishes a close correlation between survey grades for corruption and scores for bureaucracy. Countries with poorly functioning bureaucracies are rated as having big corruption problems, whereas places with strongly rated civil services are perceived to have less corruption problems.

The Survey identifies the main problem as the civil service pay structure. In countries where the public servants are poorly paid, the motivation to work efficiently suffers. Indeed, a common argument of why corruption is a good thing and justified in countries where bureaucratic inertia is a huge problem is that such payments are needed to cut through red tape and to motivate public sector workers to either do something or get out of the way.


Another factor highlighted in the Survey has to do with how government workers perceive themselves and how the society perceives them. In many countries, the label 'civil servant' is a misnomer. Public sector workers frequently neither act civil nor do they view their role as being servants of the public. Rather, they behave arrogantly as if they are superior to average citizens. In these societies, the government workers are the elite and they display their 'importance' by being difficult to work with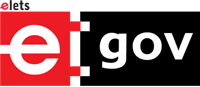 Recommended from all portals