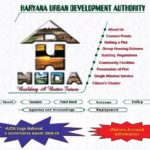 At a time when urban development authorities have become notorious for their inefficiency and corrupt services, eHUDA initiative serves as a role model for other states
Introduction
Haryana Urban Development Authority (HUDA) came up in 1977 as a statutory body under the Haryana government with a mandate to promote and secure development of urban areas. Till 2006, transactions in HUDA were done manually like any other urban body in the country. This led to undue interference on the part of babus and significantly affected productivity and revenues.
For a new allottee, it took a minimum of three to six months to get his application registered, processed and accepted. Apart from putting HUDA in a bad light, this delay gave opportunities for middlemen to exploit the allottees. "The information pertaining to instalments (whether paid, overdue or delayed) was not available, neither was there any mechanism to cross check or extract such information," says Sanjay Sharma, Senior Manager IT, HUDA.
Data tampering was possible and often went unnoticed resulting in financial losses. The account statement or outstanding dues were not submitted on time. Information was not readily available even with the HUDA management about the available, disputed or sold plots in an urban estate. Moreover, no set method of funds monitoring existed. Information from within HUDA departments was also hard to come by, which affected critical decisions.
e-Initiative for Process Efficiency
The situation changed in mid 2006 when HUDA, after much deliberations, adopted a comprehensive e-governance project  with an aim to improve transparency, build accountability and streamline service delivery process. One of the most innovative programmes in the country, the system aimed to improve transparency in HUDA's operations, build accountability among officials, and improve its service delivery process.
It all started in Panchkula (an important district in Haryana) where digitisation of all the plot files of  allottees was undertaken. The digitisation and reconciliation of accounts were handled by the leading banks (ICICI and UTI) in the state, which had prior experience in doing similar work with 100% success rate. Data migration took place from disparate legacy systems to new application in electronic form.
In the first go, plot files of new allottees were digitised, as maximum number of transactions came from these quarters. Account details of allottees were reconciled, audited by an independent agency, before the information got uploaded to the system. Digitisation of commercial, institutional and social charitable property followed suit.
HUDA selected Microsoft SQL Server 2005, as the core back-end server for automation of HUDA's Plot and Property Management (PPM) and Financial and Accounting System(FAS).
The e-governance drive placed allottees at the centre. The main logic behind designing the PPM was to provide seamless interaction between the allottees and HUDA, thereby improving transparency, accountability and service delivery mechanism. While the FAS system sought to improve transparency, build accountability, and improve service delivery mechanism among HUDA departments.
Currently HUDA is in the process of implementing the project in its offices all over the state. The allottees are provided a user name and password and can track the status of their application online from home. They can monitor paid, pending and delayed instalments, and also the interest due on instalments without visiting HUDA offices. Over 30,000 allottees normally and over a lakh allottees during the peak period can log on to the system seamlessly.
The system has strict security guidelines and access rights are fiercely guarded. The data is hosted on dedicated servers at the Reliance Data Center in Mumbai, with the Disaster Recovery site at Bangalore. This is an example of a government agency  using a private Data Centre to provide a robust and sustainable solution to its citizens anytime anywhere.
Technology Architecture Adopted
PPM and FAS are centralised web based applications. The cost effective and highly scalable nature of the web-based model makes it an ideal choice for information systems that have a number of users located at multiple locations within Haryana, as in the case of HUDA. HUDA, along with the implementation partner, evaluated multiple technology options. The key factors considered were availability, reliability, scalability, security, performance and TCO. It was finally concluded that a combination of Microsoft Net Framework 2.0, SQL Server 2005 and Windows Server Platform was the most suitable technology.
The solution is based on layered architecture utilising multiple best practices and design patterns – Presentation Layer for user interface, Business Layer for business logic and Database Layer for data services. The benefi t of adopting the approach is that it provides fl  exibility in changing functionality at any layer without having to modify the other  components of the system. "Besides, such a loosely coupled, services-oriented approach makes  the system extensible, allowing us to add additional components to the system as it grows  without affecting t he other components in the system," adds Mr Sharma.

TARGETS ACHIEVED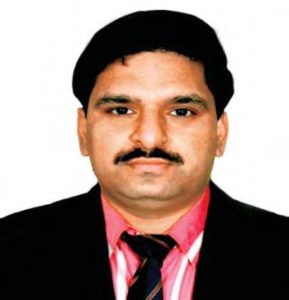 SANJAY SHARMA Senior Manager IT, HUDA
After the project was implemented, HUDA has not only over achieved its set goals, but has also contributed to its exchequer gains. "The allottees can monitor his paid, pending, delayed  instalments and also the interest due on his instalments without coming to HUDA offi ces,"  explains Mr Sharma. The biggest achievement of the e-governance drive has been recovery of  lakhs of rupees from allottees that were overdue. The amount HUDA recovered in Panchkula alone came to lakhs of rupees. In fact, the amount recovered is much more than the investment made by HUDA on its e-governance drive.
With the new project, many NRIs having property in Haryana are now kept in loop about  their dues, circulars, and enhancements and are also able to transact online. The time taken  to register an allottee has come come down to less than a week from a minimum of three to six  months it used to take earlier. "The new system ensures that every allottee has to submit the  entire document and only then their application will be processed. The system has inbuilt  checks to see that every procedure is followed religiously," informs Mr Sharma.
With information available on demand, allottees no longer need to visit HUDA offi ces for  simple queries. This has taken pressure off the available staff at HUDA who had to work  doubly hard to give information to the allottees. This means that they can focus on value  added activities, which was not the case before. The FAS system put in place has also led to  free fl ow of information among HUDA departments. The information related to fi ling of  tenders for a particular engineering work, amount spent on various works, etc are now  directly known to the top management which enables them to take correct decisions.
At a time when urban development authorities have become notorious for their ineffi ciency  and corrupt services, eHUDA initiative serves as a role model for other states. HUDA also won  the National Award for e-Governance in the category of Exemplary Usage of Information &  Communication Technology in Public Sector Undertakings for the year 2008-09, which has  been jointly instituted by the Department of Information Technology and Department of  Administrative Reforms, Government of India.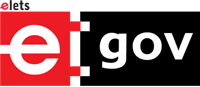 Recommended from all portals