Security of mobile phones though at an early stage will gain momentum and importance in the coming years to come
Mobile phones is no more a luxury item, it has become a necessity. Look around and we see almost everyone carrying a mobile phone today. This all-in-one device acts as our bill payment gateway, storing valuable information, checking emails and also serves as an interface with our banks. However, these benefits does not come easy.

There is an increasing number of threats on mobile phones and therefore, securing the mobile device from hackers and unauthorised agents becomes a major concern.
---

Kartik Shahani

Regional Director, India and SAARC, McAfee

"In India there are a lot of mobile security solutions that are available, but no one is using them"
---
According to the McAfee Mobile Security Report 2009, there has been an unprecedented growth in the number of mobile security threats in the recent years. The research shows the increase in the number of virus / spyware infections, voice or text spam attacks, third party application / content problems, loss of user data from devices and phishing attacks over a period of three years from 2006 – 08. Among all the threats, voice and text has recorded the highest number of attacks. Connecting to the world wide web is one of major causes of such security threats on our mobile phones. Therefore, any phone which has the capability of accessing the web and can download things from the Internet are at a higher risk of attracting viruses and other such security threats.

What is under Threat?

One might ask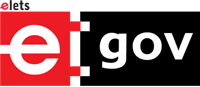 Recommended from all portals