Alvarion launches AWB
Alvarion Ltd.  provider of WiMAX and wireless broadband solutions, launched Accton Wireless Broadband's (AWB) new WiMAX product portfolio. AWB's end-user WiMAX devices, now offered as part of Alvarion's OPEN WiMAX ecosystem. Alvarion has already accomplished advanced interoperability with AWB devices. AWB's PC Cards are marketed and sold by one of Alvarion's customers DigitalBridge Communications (DBC) in Jackson Hole, Wyoming, where DBC deployed a Mobile WiMAX network using Alvarion's complete 4Motion solution. DBC offers a true mobile Internet service using Alvarion's WiMAX Forum Certified BreezeMAX 2500 base station with mobility features such as handoff. Alvarion's OPEN WiMAX strategy aims to create a standard-based ecosystem of best-in-class vendors so operators can cost-effectively build end-to-end solutions. Through this strategy, mass market devices can be sourced directly from the ecosystem companies. The introduction of AWB devices is an important step in this direction.
Canon launches MP486
The Canon PIXMA All-in-one photo-printer MP 486 is designed to provide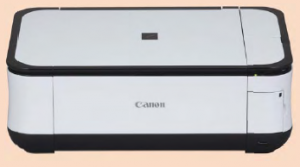 solutions for all printing problems. With 20 pages per minute (ppm) for black and white and 16 ppm for color prints, this device ensures that printing solutions for business needs are now made easier. Easy-on-the-eyes, with a compact and curvy body, the printer features a new self-opening paper output tray, Quick Start operation, and a new Auto Scan Mode that automatically recognises document types, scans and saves the processed images with appropriate settings. The PIXMA MP486's enhanced user interface allows the printer to automatically switch image display-mode the instant a memory card or camera is connected.
The PIXMA MP486 holds a strong advantage over its closest competitors in connectivity options. Not only does it feature High Speed USB connection, it offers PictBridge, memory card slots for easy direct printing, as well as optional Bluetooth connectivity via the optional BU-30 bluetooth adaptor. It is priced at  INR 8,795.
GPS Solutions for Mobile Phones
MapmyIndia,  map and navigation services provider,  announced a new Global Positioning System (GPS) and map solutions that will make travel in India safer and secure. iNav, a GPS-based application for mobile phones, transmits your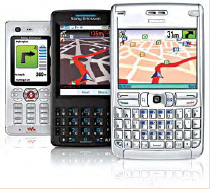 exact location to your loved ones and transmits their location to you, anywhere in India, any time of the day or night. With this new application you don't have to constantly call up your loved ones to check their location. Your own mobile phone will show you their exact location on a detailed map!
MapmyIndia also announced two new next-generation MapmyIndia Navigators for cars, loaded with a new and powerful, easy-to-use software interface. Finally, MapmyIndia also released a very simple SMS service that allows anyone with any kind of mobile phone to access driving directions and local business information anywhere across India, simply by sending an SMS. In these ways, any Indian consumer will feel more comfortable on Indian roads, guided by MapmyIndia maps.
This cool new application keeps you safe and secure on the roads. Besides giving turn-by-turn voice navigation anywhere across India, this application also can be used for personal tracking and safety. For instance, if on your way back home from office you frequently call your husband to tell him your location and how long you will take to reach home, iNav can help solve your problems. As soon as you start your journey, instruct iNav to send your location coordinates to your husband's mobile phone, which also has iNav running. At regular intervals, iNav will send SMS messages to your husband's phone, which will pull out the latitude-longitude details.