Software Product Certification for e-Governance Initiative
First of its kind in India, Union Ministry of Communications and IT has decided to set up a certification facility for software security products, in Kolkata. It would be an important initiative for state governments and various government institutions as it will create security zones for the various e-Governance applications, thereby curbing cyber crimes in e-governance. The city already has a government testing centre for software products.
BJ Srinath, Senior Director of the Ministry's Indian Computer Emergency Response Team (Cert-In) further added, "We are creating necessary infrastructure in areas of testing and certification, which will save the Indian software developers working in security products the time and cost of getting certification from foreign countries. It will substantially lower the cost of development for Indian software companies." Security product certification at present is available in countries like Korea, Taiwan, Japan and Australia. India does not have any certification infrastructure so far, the reason being the presence of very few Indian software products. Total budget approved by the ministry for the accreditation and product testing facility is close to INR 8 crore, said Srinath.
Passport Alerts on Mobile
On October 13th 2008, Tata Consultancy Services announced that it has a signed a deal with the Ministry of External Affairs (MEA), Government of India, for the Passport Automation Project – the largest mission-critical e-Governance project valued at over INR 10,000 million. The good news for 'aam janta' is that apart from the information of the progress of the passprt applications on web  they would also be receiving alerts on their mobile numbers that have been provided during filling of application about the status of their application. Tanmoy Chakrabarty, Vice President, Global Government Business Group, TCS said, "As soon as the application is accepted  aplicant will be intimated about it on his mobile number. It is our endervour to include mobile communication for better customer satisfaction and keep the customers updated about the progress on their application. He further said that all the passports which will be issued after March 2009 will be biometric enabled.
Canon Launches 85 New Products on Diwali
Canon India Pvt. Limited, yesterday announced the pre-Diwali launch of 85 new state-of-the-art digital imaging products. These include digital cameras, digital video camcorders, printers, All-in-Ones, digital copiers, software applications, cable id printers, card printers etc. The products launched are across its three divisions -Imaging Communication Products (ICP), Consumer Systems Product (CSP), Business Imaging Solutions (BIS). These products are designed to add a whole new dimension to digital imaging for customers and garner greater market share for Canon in India.
The event witnessed unveiling of new products across divisions. These include 30 products and 6 solutions from the Business Imaging Solutions (BIS) division, 28 products from Consumer Systems Product (CSP) division and 22 new products from Imaging Communication Products (ICP). For taking the business strategy forward, Canon will be focusing on some key areas like creating Digital On Demand printing and focusing on penetrating Government and SI business as e-governance projects have opened up new vistas of opportunity.
1 Lakh Common Service Centres in India by July 2009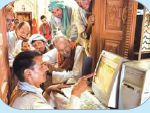 Government plans to establish One Lakh Common Service Centres (CSCs) in 600,000 villages,to provide IT enabled services to the people in the rural areas.Out of which 18,000 CSCs have already been set up.The CSC roll out is part of Department of Information Technology's steps to support infrastructure under the National e-Governance Plan for enabling anytime, anywhere delivery of government services. Department of Information Technology would provide calibrated support through policy interventions and appropriate financial support to create the basic infrastructure for these 100,000 proposed CSCs. All these CSCs are scheduled to be operational by July next year. Agencies for setting up of service Centres have been selected in most of the cases.
In Jharkhand and Haryana, the roll out of the Centres is already complete while in Gujarat it will be completed soon. In other states like West Bengal, Bihar, Madhya Pradesh, Uttar Pradesh, Tamil Nadu, Assam, Orissa, Meghalaya and Tripura, a number of CSCs have already operational.Agreements have already been signed with the selected Service Centre Agencies (SCAs) for setting up of about 76,000 CSCs in several states. A maximum of 17,909 CSCs are proposed in Uttar Pradesh followed by 9,232 in Madhya Pradesh and 8558 in Orissa; 8,463 CSCs are to come up in Bihar and 6,626 in Rajasthan. Being implemented through a Public Private Partnership model, it has been approved at a total cost of INR 5742 crore. over 4 years, Out of which the Government of India is estimated to contribute INR 856 crore and the State Governments INR 793 crore. The balance resources would be mobilised from the private sector. Through these network of access points, the Department of Information Technology of the Government of India is attempting to leverage the advances in Information and Communication Technologies (ICT) for the benefit of the citizens, especially those in rural and remote areas.
Australia's National Web Portal connects to Government services The Government of Australia has created Australia.gov.au, a national website  linking users to services and information to aid them at home, work and elsewhere.
As the go-to site for a nation of six states and 10 territories, Australia.gov.au has much ground to cover. It's a repository of web links to services and information that all levels of governments have to offer. The portal features: an internal search engine; more than 800 links to public sites; separate directories of federal, state, territory and city sites and departments; travel information; weather updates; current and historical country information; an alphabetical list of government contact numbers by subject; an e-mail subscription service for news and media releases; and a really simple syndication (RSS) delivery option for news and podcasts. RSS enables people to receive news articles, headlines and other data via XML technology. The United Nations (UN) ranked Australia No. 8 out of the top 35 countries on e-Government readiness because of its national portal in the e-Government Survey 2008 – just four places behind the United States. Although the Australian portal is ranked slightly behind the United States, the Aussies have an edge in the user-input department.
Abu Dhabi completes e-Archiving of Judicial Data
The Abu Dhabi Judicial Department (ADJD) announced the completion of a major portion of its ambitious project of electronic archiving of cases. It involves archiving of around 32,300,000 judicial documents pertaining to over 669,000 cases in Abu Dhabi, Western Region and Al Ain.
This movement is part of the department's effort to accelerate its momentum towards e-government systems that will bring benefits to employees, customers, lawyers, experts and other stakeholders. The archiving project at Abu Dhabi Judicial Department creates a robust and standardised system for archiving all the judicial documents electronically and ensures confidentiality and security. On an average, around 100,000 documents have been archived and the in-charge team manages to increase 150,000 per day. The IT department at the ADJD implemented the project in phases. In the first phase, the department will cover Abu Dhabi City and Western Region where all paper archives were migrated to electronic systems, involving First Instance, Appeals and Cassation Courts as well as prosecution cases. The work included scanning and categorisation to ease up the retrieval process and display it to authorised users. The second phase covered Al Ain where all the cases were archived.
World Bank releases ICT development funds to Africa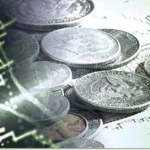 The World Bank has given about US$424 million to Eastern and Southern African countries for a programme designed to improve regional communication infrastructure and increase the deployment of e-Government.
The program will complement the submarine fiber cable projects being developed along the east coast of Africa, which will link the region into the global communication network. The Rwandan government has received $24 million of the World Bank funds to develop a national capacity to provide broadband services. The funds, according to the World Bank, were approved under the International Development Agency, a concessional lending arm of the bank. World Bank releases $4 million for online content in Kenya. "The money will also improve the delivery of public and private services, particularly in rural areas. The regional communication infrastructure program in Rwanda is expected to promote investment and competition among local licensed operators and Internet Service Providers (ISPs), which will be selected to implement the project activities through a competitive bidding process. The World Bank has also released $4 million to Kenya to support online content generation for the government and private sector.
Laos invests in ICT to promote e-Governance
The Government of Laos is planning to invest US$35 millions of budget to digitise the country by developing ICT infrastructure to allow Laos people to get access to any electronic government services by next year.
The plan also includes the development of wireless technology in Vientiane city to turn the traditional city to become the first WiMAX town in Asian countries to provide high speed Internet access to support the upcoming Seagame 2009. Under the e-Government project, there were five pillars for the development; the development of infrastructure, human resource, legal framework, ICT application and standardization. In order to improve ICT industry, the government will develop electronic related legislations to cope up with the upcoming information technology era such as e-Government law, cyber crime and e-Commerce law. In part of ICT applications, he said the government planned to develop national portal site to link all government office web sites to provide a single point of contact to provide e-Services to the public such as e-Registration, e-Map, e-Learning, e-Application and e-Revenue. The plan is to develop standard Laos Unicode to build up provide Laos language platform to support new information technology development. In addition, the government has a plan to turn the city of Vientiane into wireless city by planning to set up 10 WiMAX based stations in Vientiane and 16 based station in capital cities nationwide.