New TalentTracker e-Learning Zone

Logical Innovations, UK provider of TalentTracker online recruitment software, has launched a valuable new feature to provide HR Managers with effortless learning resources for new system users.
The e-Learning Zone can be included as part of any TalentTracker Enterprise solution, the bespoke e-Recruitment system for large companies and call centres. The e-Learning Zone is included in the secure back office and allows users to readily access a series of quick guides and short demos while they are using the system. In addition, the users can also choose from a series of quick guides, which provide colour illustrated step-by-step instructions to allow users to quickly accomplish tasks.

Cegos launches complete blended learning solution for UK market



Cegos UK, part of European training and development company, has launched its new blended learning solution, Global Learning by Cegos. In addition, Cegos has also launched e-learning solutions – a catalogue of over 250 online training modules, many of which will be included in its blended learning solutions or provided as stand-alone learning tools. There will be 24 separate Global Learning by Cegos programmes available in 2009 and a further 20 available in 2010.
Global Learning by Cegos combines the latest skills-based, face-to-face learning techniques with relevant and interactive online training modules. It also provides self assessment opportunities across the learning activity to help individuals track their knowledge and skills developments. The entire programme can be deployed internationally, is available in seven different languages, and tailored to the needs of specific clients.

Atlantic Link launches low cost rapid e-Learning development service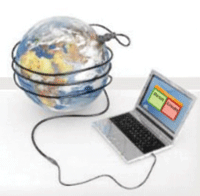 Atlantic Link has launched a low cost, rapid e-learning development service, which provides organisations with high quality custom e-learning courses developed in a fraction of the time and cost of traditional vendors.

The rapid e-Learning software from Atlantic Link allows customers to collaboratively develop their own e-learning in record time, without the need for programming skills. Since the software is collaborative and server based, custom content is developed live on web servers, meaning that courses are available online as soon as production starts. Full workflow tools embedded into the software also allow customers to keep track of their projects and collaborate in the development process, reducing review cycles.

Educomp to buy 76% stake in A-Plus Education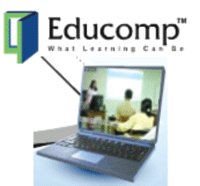 Indian e-Learning solutions provider Educomp Solutions said it would acquire 76% stake in A-Plus Education Solutions for INR 10.75 crore in the next two years. A-Plus Education is operating under the brand name 'Purple Leap' and focuses on the area of improving employability of college graduates.
The company will focus on preparing students currently studying in over 15,000 colleges in the country for workplace. 'Along with our recently announced partnership with Raffles Education Corporation for professional education, Educomp's foray into skills completes our 360 approach to helping students achieve their fullest potential,' Educomp Solutions CEO Shantanu Prakash said.

OnForce to utilise DirectPointe's e-Learning solution for its IT community

Management service provider DirectPointe has announced an agreement with OnForce, the world's largest marketplace for IT service professionals, to private label DirectPointe's learning management system. Under this, OnForce will utilise DirectPointe's secure e-Learning portal to offer educational and training programmes to their community of more than 12,000 IT professionals.
'DirectPointe's e-Learning portal provides the critical functionality and resources we need for our community of IT professionals,' said Jose Bernal, Sr VP, Business Development, OnForce. The e-Learning portal empowers OnForce to easily create, distribute and track interactive training and presentations for its professionals and partners. In addition, OnForce is able to monitor usage statistics, survey responses and user activity, enabling the firm to optimise its content and programmes to maximise their impact.

Educomp launches tele-education programme

Educomp Solutions has launched ETEN programme to provide training in accounting, softskills, English language and coaching for Chartered Accountant (CA) across the country through VSAT-enabled learning centres. For this, a national network of Educomp Learning Centres (ELCs) will be established to provide access to high quality faculty, content and certification through a unique blend of face-to-face and distance education pedagogy.
The portfolio of services being offered currently is ETEN CA – technology-enabled coaching for CA aspirants and accountant training; ETEN ET – employability training; and ETEN ELT – English language training. First off the ground, ETEN CA is initially being launched in Delhi, Chandigarh and Ludhiana and will be offered shortly from 30 additional locations across the country.

Spanco Telesystems launches BPO training hubs for underprivileged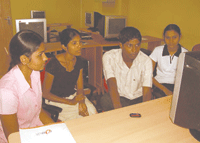 Spanco Telesystems and Solutions has launched project 'Sarthak' to enable sustainable livelihood options for the underprivileged rural and urban youth by providing skills training and access to employment opportunities in the services sector. Under the project, Spanco along with ngo Seed, will be setting up BPO training hubs across the country, the first of which has been set up in Gurgaon, Haryana.
The BPO training hubs established under 'Sarthak' will focus on imparting vocational competencies and further access to employment opportunities. Each beneficiary will be assigned a mentor from Spanco for a period of six months and the training will cover basic computer skills, call centre operations, personality development, spoken English and communication skills, and basic management skills. On completion of training, a certificate will be issued and adequate placement support will also be provided.

24×7 Learning to enhance skills in Rajasthan



24×7 Learning has signed a Memorandum of Understanding with Rajasthan government to offer employability enhancement programmes under the aegis of 'Knowledge Centres' across major colleges in the western Indian state. Under the agreement, the talent lifecycle management company will launch an employability enhancement programme 'SkillBridge'.
The project will be implemented in a phased manner. Initially, this initiative will be offered in seven colleges in cities like Dungarpur, Banswara, Chitorgarh, Bhilwara, Beawar, Sikar and Kaladehra. SkillBridge is expected to open new avenues by providing employable skills and therefore create better career opportunities for final year college students or those seeking employment. It is also expected to help bridge the skill gap between the academia and industry.

Vantage Learning, ACER partnership for student assessment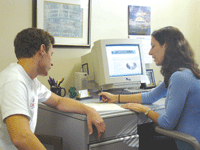 Vantage Learning, global provider of online assessment tools and instructional writing solutions, will provide computer-based essay scoring using Vantage's patented IntelliMetric technology for the Australian Council for Education Research (ACER), an educational research center.
Under the agreement, Vantage, USA, will integrate its IntelliMetric technology into ACER's Web-based English Language Skills Assessment (ELSA) to instantly score students' essays and provide diagnostic feedback to teachers and administrators to help them identify areas for student improvement.

IntelliMetric uses artificial intelligence to instantly score essays to open-ended and constructed-response questions with documented levels of accuracy and reliability exceeding that of human scorers.

HCL's Shiv Nadar to set up INR 300 crore university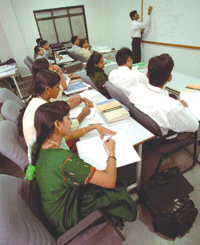 HCL's Founder and Chairman Shiv Nadar is making a second foray into university education having sought 300 acres of land in Noida, near New Delhi, to set up a INR 300 crore multi-disciplinary university. The university will be residential and is expected to be operational by 2009.
This university will be Nadar's second major venture in education after Chennai-based SSN Institutions, which offers graduate courses and research programmes in engineering, biomedical engineering, IT and management.

North to get its own ISB, courtesy four biz honchos

Four leading Delhi-based industrialists – Bharti Group chairman Sunil Mittal, Hero Group founder BM Munjal, Max India chairman Analjit Singh and Punj Lloyd chairman Atul Punj – have joined hands to bring the Indian School of Business (ISB) to the north. They will invest INR 50 crore each to set up one of the country's premier B-schools at Mohali in Punjab.
The Punjab government is expected to provide land for the campus and an MoU to that effect would be signed shortly. The second ISB in the country – after the one in Hyderabad – is expected to commence operations in academic year 2011-12. The campus will include four centres for healthcare management, public policy, manufacturing sciences and infrastructure .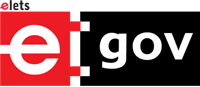 Recommended from all portals