eASIA 2008
Upcoming event: eAsia2008 – Asia's ICT Event
11-13 November, 2008
KLCC, Kuala Lumpur, Malaysia
http://www.www.e-asia.org, http://www.i4donline.net

Telecentre.org Grant

telecentre.org, a global community of people committed to improving the capacity and sustainability of community telecentres around the world, announced the telecentre.org academy Curriculum Commons Grant of USD 125,000 for improving the quality and standard of grassroots knowledge workers, commonly referred to as telecentre managers. telecentre.org is a collaborative social investment programme initiated by Canada's International Development Research Centre (IDRC), Microsoft
Corporation Pvt Ltd and the Swiss Agency for Development and Cooperation (SDC).

More on Telecentres

Deconstructing Community Participation in Telecentre Projects (Savita Bailur): The paper critiques the assumed link between community participation and telecentre success; finding no hard evidence of a relation and a problematic understanding of the term 'community' – asks that telecentre policy-makers and implementers treat this causality in more complex terms than at present.
http://www.sed.manchester.ac.uk/idpm/research/publications/wp/di/di_wp31.htm

Manthan Awards

Manthan Award South Asia 2008 will recognise the best ICT and e-content practices and innovations for development. There are 15 categories: e-business; e-learning; e-culture; e-government;
e-health; e-enterprise and livelihood; e-entertainment; e-education; e-environment; e-inclusion; e-localisation; e-news; e-youth; m-content and community broadcasting. The Manthan Award is an initiative of Digital Empowerment Foundation with support from Department of Information Technology, Government of India, World Summit Award and others.
http://www.manthanaward.org

Online Gold?

Online 'Gold Farming': Developing Country Production for Virtual Economies (Richard Heeks). Latest additions to the Development Informatics online working paper series:
http://www.sed.manchester.ac.uk/idpm/research/publications/wp/di/di_wp32.htm

Researching ICT-based enterprise in developing countries

Analytical Tools and Models (Richard Heeks). Provides a guide for those researching ICT-based enterprises in developing countries. Offers a series of frameworks for analysis from basic classificatory models to those that can analyse competitive strategy, impact, context and the enterprise lifecycle. In each case, provides an explanation of basic concepts, and a sense of what research using the particular framework would offer.
http://www.sed.manchester.ac.uk/idpm/research/publications/wp/di/di_wp30.htm

Bytes for all is 9

Loyal Bytes For Allian Deidre Williams wrote in from the West Indies: As far as I can remember Bytesforall was born about this time of the year. Once again – thank you – you keep me in touch with all sorts of things that I might not hear about otherwise, and have been doing that consistently for the last several years.
The banker's role?

Jeff Buderer wrote about an invitation to enter the Citibank-Changemakers.net global online competition, "I notice that Citibank is a major sponsor. Not that I am against all and any form of corporate sponsorship…but I am just wondering what is the goal of Citibank in this process and what is their influence on the process. My thought is that all those 'opinion leaders' should not so much be influencing the process and seeking to forward their corporate agendas in the process so much as listening to people in the grassroots."

m-Health, Chennai

Nuwan Waidyanatha reported that a series of four meetings were held between August 3-5, 2008 at the Indian Institute of Technology – Madras campus on defining the project design and goals in relation to the real-time biosurveillance pilot programme. The programme brought together partners from North America (University of Alberta and Carnegie Mellon University) who joined the meeting through Skype; while the Indian and Sri Lankan partners met, face-to-face, at IIT-M's Rural Technology and Business Incubator.
http://lirneasia.net/2008/08/rtbp-partner-meeting-repot/

Digital Green

The Digital Green project is developing a participatory framework for agricultural extension The DG content repository is video-centric. This is important for a developing and predominantly rural country like India, which, by optimistic estimates, has an adult literacy rate of less than 60%. In farming communities, the literacy rate is substantially lower. The video based approach has several important advantages to traditional forms of agricultural content, which is typically not in the local language, intended for a literate audience, uses expert terminology, lacks grassroots level practicalities, and remains inaccessible in a sea of scattered media. Farmers, by the nature of their occupation, rely on their auditory and visual senses and video, though not perfect, comes closest to capturing the scene in detail. Video creation tends to be faster and less expensive than other types of media, as advanced preparation in "lesson"-planning can minimise post-production editing.
http://research.microsoft.com/research/tem/dg/database.htm
Video Repository: Digital Green is an agricultural training and advising system that seeks to benefit rural farmers by disseminating targeted information through digital videos. A list of 127 agro-based videos was made available.
http://research.microsoft.com/research/tem/dg/repos.htm

Educational Technology

QUEST Alliance held a Symposium on Education & Technology in Schools — Converging for Innovation and Creativity in Bangalore in end-August 2008.
Sethi says: "The symposium is aimed to bring together education and education technology practitioners, policy makers, scholars and experts, academicians and students for an exchange of ideas and to showcase innovations on educational technology in India. The symposium is designed to encourage in-depth dialogue and explore different perspectives on issues and challenges related to technology use in Indian classrooms."
http://www.questalliance.net

Edu Powerpoints

Friends at the NGO Sangath in Goa pointed to this site, that contains tonnes of educational presentations (Power Points, mostly). Check it out: http://pppst.com/ Pete's Power Point Station.
It describes itself thus: "Free presentations in PowerPoint format, and free interactive activities for kids." Links to resources in language, arts, math, science, social studies, seasonal and special themes, reading and writing, music drama and dance, plants and animals, health and safety, abc's fairy tales, physical education, geography, nutrition and the food pyramid, three branches of government, reading comprehension, countries and continents and regions, and special need kids, rhyming words and confusing words, parts of speech, world languages, ancient history, bullying, library skills, children's literature and authors, advertising and propaganda, world history, codes and ciphers and secret messages, clip art, templates, tutorials and more.

OLPC in the News

The One Laptop Per Child project is in the news, with Nicholas Negroponte visiting India over it, including with a visit to Khairat village (outside Mumbai) where it has been implemented.

BdOSN Code Sprint

Bangladesh Open Source Network (www.bdosn.org) in association with CSE Society and SUST OSN announced that a two-day Code Sprint will be organised at CSE Dept, SUST on 8-9 August, 2008. A sprint is a time-boxed period of software development focused on a given list of goals but with variable scope. Sprints have become popular events among some Open Source projects.
http://www.bdosn.org

m-Health India

Krishnan Ganapathy, a practicing neurosurgeon, is the former president of the Neurological Society of India and current president of the Apollo Telemedicine Networking Foundation. He is also the co-founder of the Telemedicine Society of India, a member of the National Task Force on Telemedicine and an adjunct professor at IIT Madras and at Anna University. He is currently involved in preliminary studies on the clinical evaluation of patients based in rural areas of India, Bhutan, and Bangladesh using wireless telephony. Along with his colleague Aditi Ravindra, Dr. Ganapathy is one of the leading thinkers on mobile health in India and around the world.
http://mobileactive.org/krishnan-ganapathy-without-india-there-no-mhealth

Teacher's Toolbox

It contains quite some useful info and links. Including some on art, blogging, books, cartoons, chess, competitions, digital story telling, digital video, educational software, English, homework, humour, math, morning tea, phonics games, phonics resources, podcasting, poetry, problem solving, professional development, reading comprehension, science education, "shameless self-promotion", stress reduction, stressbusters, things they don't tell you at university, thinking skills,Web 2.0, website resources, word games and writing.
http://adrianbruce.com/teacher-toolbox/

Mobiles usage in low incomes

From Favelas to Townships: Mobile Use in Low-Income Populations [By Corinne Ramey] Mobile phone use is booming. There are close to 3.5 billion mobile phones in use, and
mobile penetration rates are increasing quickly, especially in developing countries.

This rise of mobile phone use by low-income and so-called 'base-of-the-pyramid' users raises a number of questions. Are low-income people using mobile technology in different ways than their higher-income counterparts? How can mobile phones be designed and used in ways that are useful to the low-income group people? Two new studies–one of favelas in Brazil and the other of a low-income township in South Africa–seek to answer these questions.
http://www.mobileactive.org/favelas-townships-mobile-use-low-income-populations

Software for kids

Aren (5) explains the goodies that come with the GNU/Linux operating sytem, from a kids point of view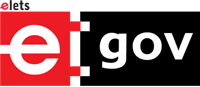 Recommended from all portals