IGNOU plans to set up IT-enabled nodal centre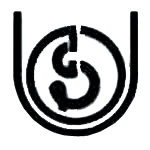 In order to reach masses, the Indira Gandhi National Open University (IGNOU) is planning to set up a nodal centre to expedite higher research in colleges and universities and establish R&D centres across the country.

The centre called, Advanced Centre of Informatics and Innovative Learning (ACIL) will be established as a hub institute on the lines of National Education grid. ACIL will work as an autonomous inter-institutional centre of excellence under Open University Act. UGC governed ACIL will help in providing ICT-enabled teaching, training and in conducting capacity building exercises in collaboration with university, colleges and R&D organisations. ACIL will also conduct research programmes at post-graduate and PhD levels in areas like Information Science, Applied Computer Sciences, Scientific database management. Apart from web-resources, agriculture, health, education, community development, e-Governance and socioeconomic development, ACIL will also focus on new streams like community heritage, culture and environment.
Satellite-based surveillance system: A CIL initiative



Central Mine Planning and Designing Institute (CMPDI), a subsidiary of Coal India Limited (CIL), will use a satellite-based surveillance system to monitor mining and land reclamation activities for all opencast mining projects under the CIL command area.

Using the satellites, CMPDI will be mapping coal mines across the country. In the first phase, CMPDI is scheduled to take up 171 coalmining projects for satellite surveillance against their claims of land reclamation.

This initiative will ensure proper vegetation in abandoned coalmines and enable assessment of backfill area and monitoring of social forestry plans across the CIL command zone. Singrauli, Talcher, Raniganj, Korba and Wardha valley coalfields are some of the areas where initial pilot studies were carried out. The institute is also planning to prepare a complete assessment of the entire project.
Delhi hospitals to go digital

In order to take the e-Governance initiative at the forefront, the Government of Delhi has decided to digitalise all government hospitals across the state. Chief Minister of Delhi, Sheila Dikshit stated that this movement will help hospitals in handling their papers and hard copy of medical records. It will also help patients in taking admissions in hospitals.

Soon, all government hospitals will be online, so that availability of beds could be known to facilitate admissions of patients. While speaking at a function to felicitate doctors and paramedical staff, the Chief Minister said that Delhi is the health capital of the country and people from all other states come here for expert advice and treatment. She also gave the State Award to at least 69 doctors and paramedical staff.

BMC's INR 5 billion plan to make Mumbai WiFi-enabled

Bombay Municipal Corporation (BMC) has decided to make Mumbai Wi-Fi enabled. The INR five billion project is still in its nascent stage. The civic body, BMC will take ownership of building towers, while the service providers will pool in the funds.

To get WiFi-enabled, towers will be erected throughout the city. While some will be in the city, others will be in the suburbs and the fringes. The pre-requisites such as roadmap detailing, licensing, positioning of hot spots, hardware and software requirements and survey of the city for setting up the towers will soon be spelled out. The integrated online and service delivery will reduce the cost of interacting with the city and in particular will reduce the paper burden on citizens, businesses and organisations, including community organisations. The WiFi connectivity is aimed at improving services and speeding up the e-governance initiative. According to officials, in the process of e-transformation of the city, a ubiquitous WiFi network is the necessity to have a strong distribution network for both, inter and intra communication.
Paradigm shift in VoIP

The Telecom Regulatory Authority of India (TRAI) has recently come up with a suggestion to permit unrestricted Internet telephony to Internet Service Providers (ISPs), without imposing any additional entry fee or licence charges on the operators.

The recommendation, if ratified by the Department of Telecom (DoT), Government of India, can result in the reduction in tariff of domestic long-distance calls to about 50 paise/minute and international calls by a fifth. Currently, ISPs are allowed to offer VoIP services only between two computers. The new recommended policy document will allow a subscriber to call any fixed-line phone, mobile phone or a VoIP phone in the world from his computer or VoIP phone. This move has been criticised by mobile service providers as being unfair because it may result in a loss of revenue in their voice business.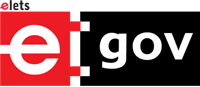 Recommended from all portals