Zambia launches rural ICT programme



The Government of Zambia has released the details of their new rural ICT programme called Rural Energy Powered ICT Services (REPRISE) during an open-house event at the Zambia Association for Research and Development (ZARD). The details were made public during the event held in June by the Minister of Communications and Transport, Dora Siliya.

The ZARD open-house showcased the work of the Women's Development Network (WIDNet) project, one example of an effort that has tackled the issue of rural ICT deployment. WIDNet's goal is to contribute to the livelihood of women and their dependants as well as to enhance socio-economic development through ICT, speakers said.

The lack of understanding of long term benefits of ICT posed a big hurdle for WIDNet, ZARD Executive Director, Pezo Phiri said. Other problems include the need to digitise information for the programme's data centre and the need for a bigger training room and computers to cater to the high demand for IT training.

ZARD Board Chairperson, Kasote Singogo said access to information is key to reducing gender inequalities. He noted that WIDNet had 11 partners, including the Non Governmental Organization Coordinating Council, which provided funding for computers.

Christine Nkhoma, a 62 year old farmer who is one of the beneficiaries from theWIDNet Project, said that after learning basic computer skills, she started using a PC to keep track of the consumption rate of animal feed, and is now able to create accurate records of sales. She appealed to ZARD to come up with another programme that would facilitate access to information (through the Internet) on cheese making.

Be-Mobile connects farmers, herdsmen in Botswana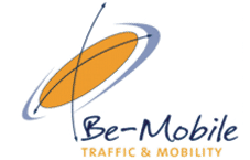 Be-Mobile is expected to have a positive impact on cattle farming in Botswana as the cellular network becomes accessible in the remotest areas such as cattleposts. In this sense, communication between cattle farmers and their herdsmen will be improved resulting in better care and monitoring of livestock at cattleposts by farmers. Odirile Macha, Head of Information Technology, Be-Mobile, said this during the official launch of Be-Mobile cellular network at the Serowe, Botswana.

Odirile also urged farmers to purchase Be-Mobile cellphones and SIM cards for their herdsmen and said that it would help herdsmen contact their employers from the cattleposts at any given point in time. Stating that Be-Mobile charge rates are lower than other cellular network providers, he said that the organisation has one rate for making calls nationally irrespective of the distance between the two points of communication.

Bangwato's Regent, Kgosi Sediegeng Kgamane acknowledged the introduction of Be-Mobile cellular network and the fact that it is accessible in remote areas such as cattleposts and farms. Kgamane also echoed Odirile's words that with the accessibility of Be-Mobile in remote areas, agriculture is bound to flourish because communication is one of the basic factors towards sustainable agricultural development.

Solomon Dikgang, Councilor for Tidimalo, in his vote of thanks, urged residents to save money in order to purchase shares from Botswana Telecommunications Corporation (BTC) when the time comes. Solomon also told potential buyers of BTC shares to market Be-Mobile stating that the more people register with Be-Mobile the more the shares grow.

GPS to offer a way to track assets and workforce



A San Jose, California, company has developed a way to track vehicles and their operators. The company, TeleNav, has introduced the Asset Tracker, a battery-powered Global Positioning System (GPS) that can be placed on a vehicle, trailer, tractor or other piece of heavy equipment to monitor its location.

"Security is a big application for the Asset Tracker," said Sal Dhanani, Co-Founder and Senior Director (Marketing), TeleNav. The Asset Tracker is a small black box (2.36 inches by 1.8 inches by 0.8 inch) with an antenna. It weighs about 2.65 ounces and looks similar to a pager.

The box contains a GPS receiver and a wireless modem.The receiver scans for satellite signals and then triangulates its location based upon which satellites it receives a signal from. The modem sends the information to the office computer. The Asset Tracker uses an internal rechargeable 1330-mAh Lithium-ion battery that lasts up to three weeks.

The item can be stowed in a glove box, under a seat, or in a side pocket. It can also be hidden under the hood or somewhere in the vehicle's frame. Using a personal computer and an Internet browser, the equipment owner can log into a password-protected website and view the exact position of the mobile asset. The site is updated hourly.

The Asset Tracker can also serve as a 'geo-fence.' The customised Tracker sends an alert as soon as the asset moves from its assigned location. The TeleNav Asset Tracker is priced at $200, with a one-time setup fee of $20, and a monthly subscription cost of about $20.