India: TNAU introduces online examinations

Tamil Nadu Agricultural University (TNAU) has introduced online examinations for first year students. The university had conducted online examinations in all campuses and about 800 students have already appeared for the examinations.

To expedite the process of online examination system, TNAU is providing Wi-Fi enabled laptops to students. They could view the question paper only during the time set by the teacher after entering the password as announced in the examination hall. After the examination, the answers would be stored in a separate file and mailed to the mail ID of the teacher concerned for evaluation. The e-Education consists of e-Teaching, e-Learning, e-Communications, e-Assignment, e-Examination and e-Evaluation. TNAU has also established an e-Learning lab. TNAU has become the first State Agricultural University (SAU) in India among 44 SAU's to host the e-Learning resource materials for 381 courses through website (www.tnau.ac.in) and implement the ICT based teaching since 2003. The Indian Council for Agricultural Research (ICAR) had sanctioned INR 120 million for development of the e-Course resource materials for BSc (Agriculture) degree from January 2008 to December 2009.

Internet: A useful tool for the Canadian farming community

Like tractors, the Internet is also becoming a vital tool for farmers. Now-a-days, farmers in the province of Ontario, Canada, are using Internet to get information about crop management, commodity futures and other farm business topics.

Barrett Xplore Inc. is expanding high-speed Internet connections into rural areas of the City of Kawartha Lakes, Ontario. With the help of Internet, farmers can find information about crop management, commodity futures, e-Commerce, government reports, export sales and historical data. Farmers will also be able to access current weather information and forecasts. The high-speed Internet will also connect concurrent workshops in the United Counties of Leeds and Grenville, and to access speakers from Elgin County, Brockville and the Kawartha Lakes. The three-way project between the province, the city and Barrett Xplore Inc. is ready for an official take off in June 2008.
Madagascar recovering from 'Ivan' with the aid of IFAD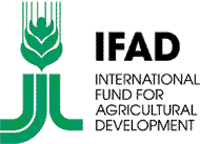 The United Nations International Fund for Agricultural Development (IFAD) is trying to help farmers of cyclone-affected Madagascar. 150,000 farmers have been rendered homeless and substantial amounts of crops and livestock have been destroyed because of the recent cyclone 'Ivan'.

Cyclone Ivan, which battered the country on 17th February 2008 and left at least 73 dead in its wake, destroyed around 50,000 hectares of rice and more than 100,000 hectares of other crops. In addition, fruit and spice trees have been uprooted, vegetable gardens and orchards destroyed, pigs and poultry have been washed away and fishing communities have lost boats and nets. As a response to this devastating inundation, IFAD has outlaid about $500,000 in order to help the rural poor by providing cereals and vegetable seeds, replanting fruit tree nurseries, repairing irrigation channels and replacing lost crops. UN agencies and their aid partners appealed for more than $36 million to help bring relief to the parts of Madagascar that have been buffeted by cyclones in the past month.

FAO confers award on the Indian Prime Minister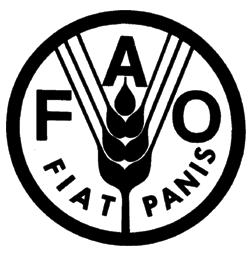 The Indian Prime Minister, Manmohan Singh received the Agricola Medal from the United Nations Food and Agriculture Organisation (FAO) for his efforts to spur agricultural development and reduce hunger and poverty in India.

FAO's Director-General Jacques Diouf stated that Manmohan Singh has shown exemplary vision and resolve in promoting the growth of Indian agriculture. Jacques further added that the Indian Prime Minister's rich experience in the field of Indian economy has helped the Prime Minister to propel modernised, technology-oriented and cost-effective agricultural practices in many parts of India.

Jacques also noted that the flow of credit to Indian farmers had almost doubled in the last four years. In addition, horticultural production is set to double by 2012 while plans are underway to increase national rice, wheat and pulses production by 20 million tons, thus significantly improving domestic food security. The South Asian nation is the world's second largest agricultural producer after China. Over 60 per cent of the population is employed in agriculture and the sector accounts for 18.5 per cent of the country's gross domestic product (GDP).

Government of Nigeria urges FCTA to improve agriculture

With increasing requirements to foster agricultural productivity, the Government of Nigeria has urged the Federal Capital Territory Administration (FCTA) to put more emphasis on agricultural development. While speaking at the agricultural developers stakeholders' meeting, the chairman of the stakeholders committee, Alhaji Yusuf Bala stated that agricultural development will lead the way to the attainment of the United Nation's Millennium Development Goals (MGDs) by the year 2015. He commented that things can become better if only the economic policies of the country are directed to encourage and support the growth of agricultural sector. He pointed out the role of agricultural sector in achieving the MDGs. The Federal and state governments are trying to create different programmes to ensure they fulfill the MDG's 2015 target.

Farmers urged to adopt environmentally friendly practices

During the launch of the Student's Representative Council's week celebration of the Faculty of Forestry and Resource Technology of Kwame Nkrumah University of Science and Technology, Fiapre, Ghana, Isaac Osei, the Regional Director of Environmental Protection Agency of Brong-Ahafo, has called farming communities to adopt environmentally friendly practices. To ensure environmental protection, Issac urged the farming communities to plant tree seedlings along banks of water bodies and to adopt organic farming to guard against environmental degradation.

Issac appealed to the students to join environmental clubs in their institutions and put into practice what they had learnt so as to educate the public about the effects of environmental degradation. He also asked students to use their innovative faculties to help recycle waste products to combat poor sanitation in the country. He appealed to the government to provide laboratory and Information Communication Technology to promote and enhance the study of ICT among students.

FOMCA urges Malaysian Government to use the 1million idle hectares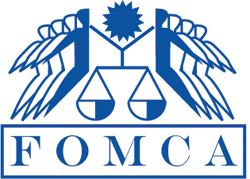 In a move to boost food production in Malaysia, the Federation of
Malaysian Consumers Associations (FOMCA) proposed that the Government convert the one million hectares of idle land to agricultural land. This will lead to a subsequent decrease in the import of food from other countries.

According to Vice President of FOMCA, Datuk Patrick Sindu, the Government has to reintroduce Green Book Plan (GBP) campaign to encourage backyard farming, hydrophonic planting and organic farming. The government can also move a step further in the campaign by promoting the usage of ICT tools and latest farming methods in the agricultural sector. These tools and methods can be carried out via Precision Agriculture (PA), one of the most scientific and modern approaches to agriculture production in the 21st century. The farming management can be revolutionised by offering benefits in profitability, productivity, sustainability, crop quality and environmental protection on farm quality of life, food safety and rural economic development. The Government of Malaysia spent RM40 billion on subsidies annually to control prices. FOMCA has also proposed that the government form a National Price Commission to address the rising prices of goods in the country. The Commission aims to oversee, monitor and regulate prices of essential goods and services. The commission will actively promote economic efficiency and consumer welfare of the Malaysian economy by controlling anti-competitive practices and abuse of market dominance.

Biofuel may harm women in rural areas: FAO

The United Nations (UN) Food and Agriculture Organisation (FAO) is calling on nations to look into developing biofuel strategies that will harm rather than benefit the women living in rural areas.

According to study conducted by FAO, converting agricultural lands for biofuel production could force women out of the lands used for farming, and harm their ability to provide food. In addition, the increased use of natural resources such as water and firewood for biofuel production means less of those resources will be available for use by women, who already have to travel long distances for collecting such materials. FAO also urges that biofuel development strategy has to be environmentally sustainable and pro-poor and should protect the agricultural activities of small farmers, especially women. For the developing countries, the practice of transforming food crops such as wheat and maize into agricultural fuel can prove to be detrimental as hungry people will be denied their right to food.

The INFONET-BioVision farmer information platform launched in East Africa

In one of the major initiatives, the African Insect Science for Food and Health, Nairobi, Kenya and the Biovision Foundation launched an Internet platform that will give farmers in East Africa free access to information on sustainable control of disease vectors and pests..
The INFONET-BioVision Information platform aims to strengthen sustainable development of farmers and rural communities in East Africa by making information on key topics available through an Internet platform and other creative solutions and dissemination strategies.

The platform will provide local and locally relevant information with contributions of farmer groups, local experts and international scientists on; organic agriculture and crop husbandry for food security, effective ecological prevention and control of plant, human and animal targeting pests and diseases, simple and environmentally safe technologies and approaches to improve your life and generate income while at the same time protecting the environment and the natural resources. The information platform will be used as a resource pool for disseminating information through active cooperation with partner organisations, local farmers and women's groups.