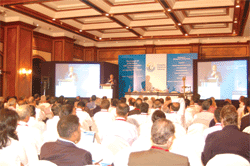 eSangathan is a Framework Programme (FP-6) EU (European Union) – funded two-year project, that started on 1 October 2006 and is dedicated towards including the aging workforce in the information society. It aims to extend working-life and knowledge services using ICT. In Europre, for example, keeping workers longer in the labour market is a major social and economic concern due to the aging demography. The project seeks to find out if existing practices vis-a-vis the aging knowledge worker in India, combined with advanced usages of collaborative working tools in Europe, could result in new and better perspectives for the aging workforce. eSangathan is experimenting with two pilots over benefits that aged workers could draw from collaborative tools for remaining longer in the work force, with good working conditions.
The background

The eSangathan Consortium organised an international conference in Mumbai, India, on 17 April 2008 to communicate the first findings of its (FP6) EU-funded project. The theme of the conference was 'Impact of Information and Communication Technology (ICT) On Aging Workforce'. The conference was organised by Mahindra & Mahindra (M&M) Limited, and was attended by public bodies, institutions, NGOs, and the eSangathan Consortium. The major organisations who participated in the conference included the Department of Science & Technology (Ministry of IT), Confederation of Indian Industries (CII), University Grant Commission (UGC), Department of Science & Technology (Ministry of IT), Tech Mahindra, Maharashtra Knowledge Corporation Ltd (MKCL), Pune University, Institute of Defense Scientists and Technologists (IDST), HelpAge India, Anugraha, CASP (Community Aid and Sponsorship Program), Indian Institute of Education and the International Longevity Centre (ILC).

There were debates on the inclusion of aged population in the information society and reflections upon the socio-economic and behavioral applications of ICT for e-inclusion of the third generation into the workforce. This apart, issues like Collaborative Working Environments (CWEs) were also deliberated in details.
In Search of an e-Inclusive Society

Ajit Nimbalkar, Chairman, Maharashtra Water Resources Regulatory Authority (MWRRA) and former Chief Secretary, Govt. of Maharashtra was the Chief Guest in the conference. Nimbalkar set the conference rolling by exhorting for a change in perception and employers' mindset over the aged workforce. He highlighted the need for monetary and occupational independence in current times. He stated that the changing demographies in developed countries is keeping a large part of the population unemployed further affecting productivity in countries like India. He said that ICT not only provides economic opportunities to the aged population, it also provides opportunities and circumstances for the aged to stay connected across boundaries. Nimbalkar concluded with suggestions for reforms and possible training and improvement of working conditions for the aged. Bharat Doshi, Executive Director and Group CFO, Mahindra & Mahindra, in his inaugural address, opined that in a fast changing working environment, there is a need to blend the expertise of the aged workforce with the pace of change through ICT. He further added that though technology can be an inhibitor or an enabler, yet in the case of the aged population, integrated technology has become an inhibitor as they are unable to cope with the new versions. Doshi stated that ICT should rather be used as a tool and an enabler to include the aged population as effective and productive human resource. Ram Takwale, from Maharashtra Knowledge Corporation Limited (MKCL), spoke about the ICT-driven move from an industrial to post-industrial society; a paradigm change fueled by technology and its power to unleash information for creating knowledge workers. He added that projects like eSangathan aims to create a connected society for the third generation population with the help of ICTs. He said, "We are moving towards the creation of Learning groups, which are activity-based groups that blend real and virtual interactions. Also, certain common interests and the infusion of new forms of technology and the Internet are making older people more self-organised and move towards effective and adaptable solutions. I-CONSENT, to take another example, is a consortium of educational institutions to create connected communities". Ram ended his address by focusing on the glocal approach to move towards successful participation and survival in the new scenario. Katarzyna Balucka-Debska, Project Officer, eSangathan and EU representative in India, provided the EU perspective to the eSangathan project. She stated how this project has emerged from the e-inclusive component of i2010.

Key Findings of the Project

The eSangathan project is running a pilot with Mahindra and Mahindra Limited, a major Indian corporation, with the support of Tech Mahindra to test how the implementation of a collaborative work environment could facilitate and induce efficiency in work, as well as offer a better work-life to expert retirees. The state-of-art collaboration solution created by Tech Mahindra consisted of both real-time and non-real time collaboration through interactive networks like Wikis, Blogs, Instant Messaging (IM), application sharing, document sharing, workflow etc. for a widely distributed demography of retiree experts in India. A second pilot is being run in the Oresund region by Folkuniversitetet in Sweden, in co-operation with the Copenhagen Business School, Denmark. The pilot covers a mixed group of aged workers from Denmark and Sweden, applying collaborative working environment and methods for social innovation as working tools. The identified themes of interest might lead to further development projects, activities or businesses. The results of the Indian pilot methodology based on the sample survey of qualified and varied experienced retiree experts from different job locations at Mahindra & Mahindra Group were highlighted in the conference. User profiling through interviews and questionnaires based on technology usability, exposure and attitude was generated at a community site to reflect the usage statistics. The results indicated that most of the old retirees are getting adapted to technology.

Aging and ICT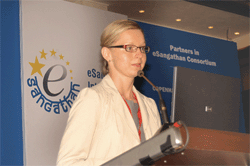 There are challenges and concerns in India over issues pertaining to accessibility and opportunity to quality higher education, professional courses and skill development. With the advent of convergence technologies like mobiles and telecommunications, the connectivity and information networking issues are largely sorted out. India has its unique set of diversities and divides, including a digital divide. Takwale cited the MKCL initiative in Maharashtra to address the digital divide issues within the state in collaboration with the government, educational institutions and private bodies. It has more than 35000 community centers to support livelihood services. Ashank Desai, founder Mastek, informed the delegates of the importance of collaboration as eSangathan for about 60 million senior citizens in India. He said, "The country is experiencing a growth rate of 8-9 percent, faces a shortage of talent, and the workforce spectrum could be widened by the inclusion of the aged population to leverage the talent system". Ashank asserted that disability should not be considered an impediment within the IT industry, for involvement and inclusion into the productive workforce. A large percentage of aged population in the rural areas are still illiterate.

Ashank also stated that technology should reach out to remote areas for providing opportunities of educational access and inclusion at the grassroots. He raised the issue that the IT industry should increase the accessibility and affordability of technology and generate knowledge workers from all sections of the society. Madhukar Joshi, member Mahindra & Mahindra, recounted his journey and experiences in the ICT-enabled working environment; where he opined that technology should not be forced on elderly people and rather be introduced at a pace that is user-friendly. Madhukar added that the third generation is ready to ride on the technology wave, the success lies in the pace of integration and changing management.

The concluding note

The winding up session unanimously decided on scaling up of eSangathan initiatives (all across the country through collaborations and partnerships) in order to foster changes in the working environment and society with the help of ICT.

The conference concluded with a summary of the day-long deliberations by Nicole Turb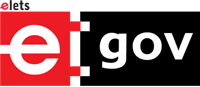 Recommended from all portals