Chandigarh to connect local health centres with telemedicine project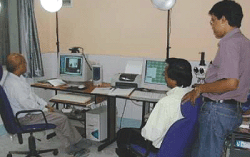 In order to provide more quality health care to its people, the Chandigarh administration has decided to connect various important Community Health Centres – Manimajra and Community Health Centre Sector-22 with Government Multi Specialty Hospital (GMSH) Sector-16, through a telemedicine project.
Two vans will cover the villages, slums and areas where there is no dispensary and will further connect to GMSH directly. People will  greatly benefit by the project, which includes timely access to diagnostic Speciality Health Care at the grass root level. This will be through the low cost telemedicine network centering around the district hospital as service provider, augmenting rural health care delivery system by integration of low cost sustainable, scalable, fixed, mobile technology platform into existing rural health care services infrastructure, improvement on knowledge base of rural population to empower rural folk on self health care-disease prevention and health promotion remote education training/retraining and skill development of grass root health care workers and professionals under NRHM.
It will also ensure public health related data harvest compilation, storage at district hub, archival and distribution across networks to facilitate electronic governance of NRHM.
The implementation of the project will also help in reducing the burden on the key hospitals. All aforesaid benefits will be achieved by reaching people at their door step with medical advice backed by investigation so as to avoid people visiting hospital without sufficient cause. 
SBI donates medical equipment to Sankara Eye Hospital

The State Bank of India recently donated medical equipment worth INR 4.9 lakh to Sankara Eye Hospital, Pammal. Chief General Manager of the bank's Chennai head office, J. Chandrasekaran handed over the equipment to the hospital. The bank undertakes such initiatives as part of community service banking. The equipment will be useful during the conduct of surgeries and detection of eye defects.
According to a press release, Sankara Eye Hospital conducts free eye camps under its 'Kannoli' project in villages in Tiruvallur and Kancheepuram districts. The hospital also performs free eye surgeries for the benefit of the poor.
Delhi's government hospitals to go online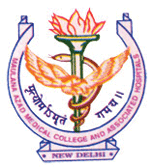 To facilitate information on availability of beds in various hospitals across the Capital, the Delhi Government is bringing all its hospitals online, Chief Minister Sheila Dikshit announced at the Golden Jubilee celebrations of Maulana Azad Medical College recently.
Addressing the gathering that comprised Union Minister of State for Communication, Shakeel Ahmad and Delhi Health Minister, Yoganand Shastri, the CM said that her government had taken several initiatives such as opening of new peripheral hospitals, upgradation of existing hospitals and augmentation of services, by making use of latest technological advancements in the medical system. "This institution has emerged as a mega-unit encompassing one of the largest and most prestigious medical colleges of the country. It houses Delhi's biggest hospital, first dental college, an eye centre, a trauma centre and a specialised paediatric hospital. " she said.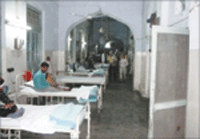 Dr. Shastri announced that the government would be setting up new hospitals at Kokiwala Bagh, Ashok Vihar, Burari, Hastsaal, Sarita Vihar, Baprola, Keshav Puram and Molarband.
He said it would also be adding 140 ambulances to the fleet of the Centralised Accident and Trauma Services during the year.

Artemis Health Institute (AHI) inaugurated by Haryana CM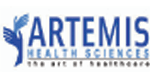 Haryana Chief Minister Bhupinder Singh Hooda recently inaugurated health care firm, Artemis Health Sciences' multi-speciality hospital Artemis Health Institute (AHI) in Gurgaon.
"We have to make quality health care accessible and affordable to every citizen in this country. The public and private insurance companies must interact with hospitals like this, to come out with an economic and sustainable model.",Hooda said.
AHI, Gurgaon is Artemis Health Sciences' first super speciality hospital where it intends to have 260 beds during the first phase. The company plans to increase the number of beds to 550 over the next few months.
PTL Enterprises Ltd., holding company of health care firm Artemis Health Sciences, said recently, that its shareholders have approved the proposed stock-split in the company in the ratio of 1:5.
The company has proposed a stock-split in the ratio of 1:5 under which an equity share with face value of INR 10 each would be split into five stocks of face value INR 2 each, PTL said in a statement.
Foreign medical degrees to be recognised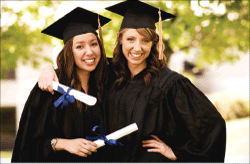 Union Health Minister Anbumani Ramadoss has said that postgraduate degrees in medicine obtained from foreign institutes are legal and recognized in India. Indian doctors having their post graduate degrees in medicine from the UK, US, Canada, England and New Zealand are allowed to practice in India, he said.
The Union Government took a unilateral decision to recognize foreign degrees in medicine. It doesn't come under the purview of Indian Medical Council and the decision will be informed to the IMA.
This unilateral decision of the union government is expected to help thousands of Indian doctors in the UK who are out of jobs because of legislation.
Social franchising to address UP maternal and child health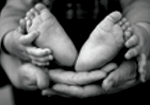 Dr Kriti Kumar, who has a degree in Ayurveda, has wanted to set up the hospital for a few years in UP's Bijnoor district for some time now, given that there was no doctor within a 15 km radius. He was able to, thanks to a so-called social franchising initiative that will soon give UP the biggest private health care chain in India.
The chain will focus on maternal and child health – of utmost significance in a state with the highest maternal mortality rates and the third highest infant mortality rates in India.
Developed by donation agency US Agency for International Development (USAID), the state government and a trust promoted by condom maker Hindustan Latex Ltd, the unique franchising model has generated so much interest that new licences are no longer being issued. The public-private partnership Merrygold Health Network, envisages a network of 770 hospitals and clinics-branded Merrygold-over the next 4 years. All Merrygold hospitals and clinics offer services at half the rates of private hospitals and clinics. The initiative covers both primary and secondary levels of care.
India running short of 2 million nurses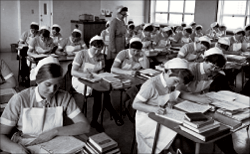 The WHO accepted global average standard is 2.56 nurses per thousand population as against India's average of point eight nurses available for per thousand population. India is short of two million nurses as per the global average on the number of nurses required in comparison to the population ratio. And the health care sector is expanding phenomenally with the demand for nurses growing by the day.
80% of the nurses came from the southern region with Kerala leading the supply sector followed by Tamil Nadu, Andhra Pradesh, Karnataka, he said. Nearly 20% of experienced nurses leave for greener pastures abroad with many opting for the US, UK and European countries as against the earlier trend of the Gulf countries employing them in large numbers.
On the supply side, there are 1597 nursing schools, 833 nursing graduate colleges, 97 post-graduate nursing institutions. The institutes churn out nearly 80,000 nursing diploma holders, 41,650 graduate nurses and close to 2000 post-graduate nurses.
Nearly 55% of the workforce in each hospital comprised the nursing staff, and the health sector is one of the largest employers. The health care delivery sector is currently US$ 35 billion and expected to rise to US$  75 billion plus by 2012.

Columbia Asia benchmarks quality and cost
Two hospitals in Bangalore, the Columbia Asia and the 18-year-old Manipal, recently joined the elite group (there are now 12 in all) which have been accredited by the National Accreditation Board for Hospitals.
This badge of quality at an early age (2 years) is one of the attributes that makes Columbia Asia a little different and possibly a symbol of the change taking place in Indian private healthcare. The hospital group, promoted by a group of NRI investors based in the US, is headquartered in Malaysia and has footprints there and in Vietnam. The sole India operation, an 80-bed hospital in Bangalore, broke even on its 16th month of operation and 3 new group hospitals are coming up in Bangalore, Kolkata and Gurgaon (Palam Vihar) which will take the total number of beds to 500 by the end of the year. India will then account for half of the group's total number of beds. Further down the line, the group is examining expansion plans in Indonesia and Sri Lanka.  The third leg of Columbia Asia's business model is cost, with its rates being "just above that of the cheapest corporate hospital in Bangalore."