e-Learning portal from Hyderabad
Hyderabad based IT education company SQL Star, launched an e-Learning portal which aims to promote systematic changes in the current teaching-learning paradigms in Indian education.
The portal, thelearningport.com, is a comprehensive learning solution aimed at reducing the gap between student readiness and employer expectations of an industry-ready workforce, the Hyderabad-based company said.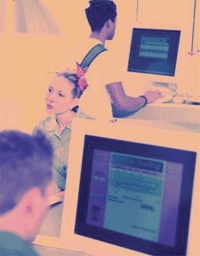 Speaking to media persons here, SQL Star Chairman and Managing Director N R Ganti said the programme has been modelled to deliver a blended model of offline and online education. Being online in a world without borders would facilitate collaboration among peers and between students and industry, he said, adding the series of courses offered are a combination of domain knowledge and soft skills training.
The shortage of skilled manpower in the IT industry is a critical barrier to the growth of Indian economy. The only way to overcome it is by facilitating societal transformation by equipping the workforce with 21st century employability skills so that it is ready to compete in the global e-Learning.

Student e-Tutors make easy bucks
There's a new way to earn as you learn. If you are a student of math or science and have decent communication skills, you can make upto Rs 17,000 a month e-Tutoring kids in America and Europe.
Educational process outsourcing is enabling over 100 Delhi students rake in handsome dividends from a few hours spent answering queries and clearing doubts. Manya Education Private Limited, an e-tutoring firm, recently began campus recruitment in IIT-Delhi, Delhi University and Jamia Millia Islamia. Academically strong students from the Sciences stream were shortlisted and subsequently trained for a month.
The e-Tutoring model requires these student-teachers to log on to a chat-based software and answer queries from students in the US and Europe. For an average four-hour session, they earn between INR12,000 and INR 17,000, depending on competency.
Beginning with Math, Physics and Chemistry, Manya Education plans to include social sciences lessons. Students-teachers can draw diagrams and figures using the software and transfer files if required.

IBM completes e-Learning programme
International Business Machines Corporations (IBM) announced its successful completion of Phase 3 of EDU-SAT satellite based educational programme in Karnataka in collaboration with Visvesvaraya Technological University, Belgaun (VTU).
The programme comprises 100 hours of live lectures transmitted to over 100 schools in the state and were attended by 15,000 students. The programme aims at equipping post graduates with the necessary technical knowledge and skills so that they are better positioned to compete in the competitive market driven world. The course module includes courses like System Z, Java, Web 2.0, Eclipse, Cell Architecture, SOA, High Performance Computing, Linux, DB2, Autonomic Computing, Rational, AIX, and Enterprise Applications.

IBM is working towards the consistent expansion of India's IT ecosystem and its University Realations team has been cooperating with the academia to evolve open standards-based IT skills, developing strategic linkages with universities while assisting with curriculum development and instructional material, helping colleges develop consistent and high quality curricula for leading and emerging technologies, promoting high quality education and evangelizing Open Standards technologies which is crucial for the future of IT industry.

Intel donates 300 PCs to the Chhattisgarh State
Intel Technology India Pvt. Ltd. today marked the first anniversary of the Intel Teach program in Chhattisgarh by donating 300 PCs to the State government for the benefit of government-run schools.The Intel Teach Programme is an educator development programme that aims at effectively integrating the use of technology in the classroom to facilitate and enhance teaching and student learning.

The program till now, has trained over 2,000 teachers in Chhattisgarh, who in turn have reached 3,60,000 students, enabling them to take up socially relevant issues along with helping them improve their communication, problem solving and critical thinking skills. The Chhattisgarh government in collaboration with Intel will work towards equipping uninitiated teachers into using technology and through this public-private cooperation, they plan to train 7,000 teachers in the next two years, and adopt various schools for Technology Aided Learning implementation.
With the donation of 250 computers and 50 Classmate PCs, Intel aims to extend its World Ahead Program to Ashramshalas and girls schools. Over 50 schools in Chhattisgarh will benefit, with each school receiving minimum of five PCs. The PCs will be wireless-enabled and supported with Internet connectivity and basic software applications along with digital educational resources. In India, Intel plans to donate 10,000 PCs to state governments and teacher training institutions and train one million teachers in technology application. As a result, Intel expects to help more than 30 million students across India. In India, the Intel Teach Program has currently impacted over 8.40 lakh teachers across 15 states governments, two Union territories, 40 teacher education universities and central government schools like Kendriya Vidyalaya and Navodaya Vidyalaya. Under the Intel Learn Program, the company has reached out to nearly 40,000 students in India.

Edurite Tutorials launched in Bangalore and Karnataka
World's premier online tutoring company TutorVista.com and its subsidiary Edurite Technologies announced the launch of its tutoring centers in India. TutorVista.com that teaches 10,000 students in USA and UK through a network of 600 teachers across the country has now made a foray into India with Edurite Tutorials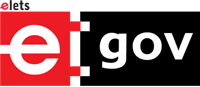 Recommended from all portals