Camera Pills Detect Disease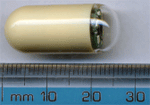 A scanning fibre endoscope can be fitted into a casing usually used for covering medicines, and is small enough to be swallowed. This device records 15 colour images per second with a resolution of more than 500 lines per inch.

Developed by a team at the University of Washington, it has been designed to take high-quality pictures in confined spaces. Such a device may help detect warning signs of oesophageal cancer, and that too, at a cheaper cost.

The oesophagus is the section of the digestive tract that moves food from the throat down to the stomach. Oesophageal cancer often follows a condition called Barrett's oesophagus, a noticeable change in the oesophageal lining, which is treatable.

However, due to huge costs, people get dissuaded to go for internal scanning, and they often end up developing oesophageal cancer. Unlike traditional approaches, the new endoscope has been designed in such a way that it would not require sedating patients during the scan. It consists of just a single optical fibre for illumination and six fibres for collecting light, all encased in a pill.

Cisco's 'HealthPresence Pod' pilot tested in Scottish hospital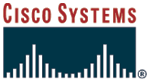 A new invention, known as 'HealthPresence Pod', developed by the leading American technology company Cisco, is being assessed in a series of world-first patient trials at Aberdeen Royal Infirmary in partnership with the Scottish Centre for Telehealth and NHS Scotland. Using the 'Pod', doctors will be able to examine and diagnose the conditions of patients living hundreds of miles away – monitoring a patient's heartbeat, their temperature, blood pressure, and carrying out a number of detailed medical examinations without having to leave their clinics.

Eventually it is hoped that the virtual-reality surgeries could be housed in dedicated booths available for use by the public in community hospitals, community centres, and even supermarkets – improving the triage assessments currently being made by the out-of-hours NHS 24 service.

Currently the system is being tested in a small room within the accident and emergency centre at the Royal Infirmary with the "virtual-reality" doctor in a separate room only a few yards away.

The first fully fitted booth is expected to go on trial at a more remote location later this year – probably within a dedicated medical facility in Aberdeen – but eventually it is hoped that hundreds of virtual-reality GP surgery pods could be used to cover the country.
New medical imager detects ultra small breast tumors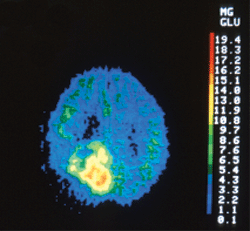 A new medical imager with the potential to spot ultra small breast tumors has been developed by the research teams of the West Virginia University School of Medicine and the Maryland School of Medicine. The imager is adept at not only detecting tumors but also in guiding the biopsy of suspicious-looking breast cancer lesions.

This medical imager provides image resolution below two millimetres while in a regular PET, the image resolution is over five millimetres. Also, the initial tests showed that the PEM/PET system could complete an image and biopsy in about the same amount of time as a traditional biopsy.

The ability of the device to do a biopsy is probably one of its most unique characteristics. The PEM/PET system has components designed for imaging the unique contours of the breast. Known as positron emission mammography (PEM), this imaging capability enables users to attain high-resolution, three-dimensional PET images of the breast.

If a suspected lesion is discovered, the biopsy is performed with a person-controlled robot arm. The system is especially useful in imaging tumours in women who have indeterminate mammograms because of dense or fibroglandular breasts.
NHS urged to partner pharma industry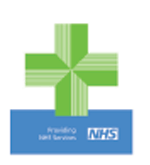 New guidelines issued by the Department of Health, call for more partnerships between the NHS and drug companies, stressing they should be "of mutual benefit with the principal beneficiary being the patient."

In response to which, a spokesperson for the British Medical Association said that, "If there are clear, transparent guidelines so that the clinical freedom of doctors is not compromised, the BMA does not see why there cannot be closer cooperation between the NHS and the pharma industry. However, we would need to see the full details of individual planned projects before commenting fully."

The department of health cited examples of successful joint working, including East Lincolnshire primary care trust's partnership with three drug companies to identify sufferers of chronic obstructive pulmonary disease, train clinicians and establish clinics, which helped cut admissions by nearly a quarter.
Portable, inexpensive 'lab-on-a-chip' a hit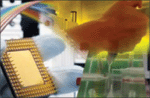 It's common knowledge that to carry out genetic tests, one would need expensive, state-of-the-art laboratory. But that might soon change thanks to a group of Canadian scientists who've developed a "lab-on-a-chip" device to conduct these tests. What is interesting about the device is that it's supposed to be portable, inexpensive and efficient.

A team from the University of Alberta, have developed a US$ 1,000 device the size of a shoebox that can conduct genetic tests and deliver results in less than half an hour. Elaborating on the innovation, the researchers said that miniaturization is the key factor that has drastically brought down the cost of this gadget.

Life science technologies they said, do exist, but aren't being utilized optimally because they're very expensive. Hence, the key to this mini-laboratory was to integrate, shrink and automate. The ability of the device to implement a very wide range of tests on a standard platform quickly and inexpensively would make it indispensable for the future.

The research team believes that their miniature lab-on-a-chip will provide cancer patients with quick genetic tests, in turn speeding up treatment processes and that the device may be useful in finding genetic signatures for particular viruses or bacteria or for testing the quality of water and so on.
UAE to adopt WHO disease alert system
The World Health Organisation (WHO) has finalised and deployed a regional disease alert system that will soon be adopted by the UAE.

A spokesperson for WHO (Eastern Mediterranean Region) said the system has been tested and implemented 90 per cent in Tunisia as a pilot country. The system has been presented to the AGCC Executive Board of Health Ministers' Council for approval but the system is expected to be in place in all GCC countries before the end of this year. Under the system, the UAE will report disease outbreaks to WHO, which will have access to all the data and will use the appropriate information to display on its website.

WHO has opened strategic health operations centres in the GCC region for reporting of avian influenza where notifications can be received round the clock. The countries have also developed national plans to combat diseases.

WHO is also monitoring trends such as lifestyle diseases in the UAE, where there is a noticeable shift from communicable diseases such as malaria, polio and tuberculosis, to lifestyle diseases such as obesity, diabetes and hypertension causing deaths.