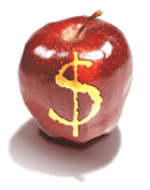 9 million jobs are expected to be created in the health care industry by 2012. Find out where, why and who stand to gain the most.
Looking to the rapidly increasing demand of specialists in Hospital and Health Management, the Institute of Health Management Research (IHMR), Bangalore, is preparing professionals to take up middle and senior level managerial positions in corporate hospitals like Fortis, Max, Apollo, Escorts and Wockhardt; International health care organizations like UNICEF, UNFPA, UNDP, Care, Futures Group, Population Services International; IT companies like TCS and Covansys that work on health care solutions and health insurance companies or TPAs like Bajaj Allianz, Raksha, Tata AIG and other health based organizations.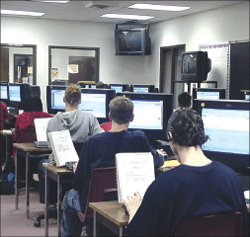 Their Post Graduate Professional Program in Hospital Management (PGPHM), scheduled to begin in February, is an 11 month full time course. The Institute will conduct two programs this year and students will have the option of specialising in:
a) Hospital Operations Management
b) Marketing Management
c) Finance & Accounts
d) Strategy Management


BIOINFORMATICS
Major institutes/universities in India, offering a specialised course are:
Institute of Bioinformatics and Applied Biotechnology (IBAB), Bangalore

Indian Institute of Technology Delhi (Biochemical Engineering and Biotechnology), and IIT Kharagpur. You need to qualify IIT-JEE Entrance exam for admission into IITs

Jawaharlal Nehru University (Advanced Graduate Diploma in Bioinformatics)

Madurai Kamaraj University, Madurai

The University of Pune, Maharashtra (Advanced Diploma in Bioinformatics)

Bioinformatics Institute of India, Sector 62 Noida ( U.P ). Correspondence course on one year Industry Program in Bioinformatics, Biomedical Informatics, Clinical Trial and Clinical Research, Pharma Regulatory Affairs, Biotechnology. Institute is also offering various online Program through

www.biionline.org

Mar Athanasios College for Advanced Studies (MACFAST), Thiruvalla, Kerala
CHEMIFORMATICS
The combination of chemical synthesis, biological screening and data-mining approaches used to guide drug discovery and development, will be the most sought after science in coming future. The integration of cheminformatics with related disciplines such as genomics, proteomics and the application of these sciences are the most sought-after careers worldwide.
Institute of Cheminformatics Studies offers a one year Post Graduate Diploma course in Cheminformatics.
C-56A/28, Sector – 62Noida – 201301, UP(INDIA), Tel : 0120 – 4320801/02
Mob: 09312355740
E-mail: reply@cheminformaticscentre.org Mobile: 09312355740
Website: www.cheminformaticscentre.org
Though the course is open to students from all streams of medicine, preference is given to graduates of MBBS, Dental Surgery, Physiotherapy, Occupational Therapy, BAMS (Ayurvedic), Yoga & Naturopathy and Homeopathy.
As part of the training, students work with hospitals and health care organizations in the country or abroad for a period of four weeks to understand the structure of the organisations, their activities and workflow. Proof of the popularity and necessity of such a course is borne out by the 100 percent placement rate of past batches.

The IHMR branch in Jaipur, Rajasthan offers a two-year post graduate program in Hospital and Health Management. It recently began offering a specialisation in IT in health c are, along with other options of Health, Hospital and Pharmaceutical Management. The programme's highly selective admission process ensures representation of diverse educational and work backgrounds.

The course, which is also open to graduates from any stream (subject to a management aptitude test), is aimed at developing trained professional managers with requisite skills in planning and operating management techniques; diagnosing and solving management problems; and acquiring consultancy skills. This is with a view to prepare them to manage hospitals and pharmaceutical and health care institutions in developing countries both in the public and the private sectors, to meet the rising demand for quality care.

Currently there are 837 medical, dental, nursing and pharmacology colleges with an annual intake capacity of less than 40,000 annually. Medical education infrastructure in India has grown rapidly over the past 15 years. However, some states like Jharkhand, Madhya Pradesh and Tamil Nadu still have a high doctor to population ratio of over 1:20,000. This reflects not just the lack of manpower, but also the uneven and highly skewed distribution of medical personnel in favour of economically developed and urban areas.

In the medium to long term, this translates into a range of auxiliary industries and in turn, millions of new job opportunities. Educational institutions are fast realising the need to cater to these sectoral needs