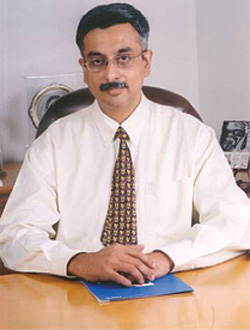 "HCL foresees itself as the IT partner of hospitals so that they can focus on their core activity of efficient patient care."
What is the range and diversity of IT services/solutions that HCL Infosystems is offering for healthcare institutions?

How are these services/solutions aligned for catering to varying needs for different players in the healthcare industry?
The future belongs to 'convergence'. The last decade witnessed emergence of technologies that converge voice, video and data. Many of the applications that use such technologies have revolutionised the way we do business at present. In the next decade, we are expecting to see such applications and technologies getting into healthcare services, and bringing real benefits in care delivery to patients. HCL with its specialty in multi-technology areas like – communication, imaging, storage, computing, printing etc. is using this know-how to deliver high performance solutions for the industry.
"With the entry of corporate hospitals and insurance companies, the way of healthcare delivery is changing and IT adoption is on the rise."
HCL Infosystems Ltd. is one of the largest 'System Integrators' in the country. We have been working in the healthcare sector for a long time